Searle Scholars Program
Grants to USA Nonprofit Academic and Research Institutions
to Support Scientific Research by Early Career Scientists
Agency Type:
Foundation / Corporation

Kinship Foundation - Searle Funds

09/29/17
Grants to USA nonprofit academic and research institutions to support the independent research of extraordinary early-career scientists. Eligible applicants are those pursuing independent research careers in cell biology, genetics, biochemistry, neuroscience, immunology, pharmacology, and related areas in chemistry, medicine, and the biological sciences. Researchers should be individuals who have recently been appointed as assistant professors on a tenure-track appointment.

The Board is primarily interested in the potential of applicants to make innovative and high-impact contributions to research over an extended period of time.

Awards are made to institutions for the support of the research programs of the Scholars. Up to 25% of an individual's calendar year salary may be charged to the grant, together with appropriate fringe benefits. Individuals on academic year appointments may charge 25% of the academic year salary and one month of summer salary (at the monthly rate for the academic year) when the academic year is ten months or two months when the academic year is nine months. However, in no case may the total salary plus benefits charged for the Scholar exceed $25,000 in one year. Scholars shall have the maximum discretion in the budgeting and re-budgeting of funds to meet their research needs.

Generally, the program makes 15 new grants annually.

Grants are $300,000 for a three-year term with $100,000 payable each year of the grant.

Awards will be activated on July 1, 2018, and are for a three-year term.

Academic and research institutions may apply. The awards are made to tax-exempt institutions described in section 501(c)(3) of the Internal Revenue Code and are designated for the support of the research described in the application.

Submissions are restricted to selected candidates from Participating Institutions only.

Participating Institutions: http://www.searlescholars.net/participating

Awardees must be legally employed at a United States degree granting or research institution.

Individuals who have not been nominated by a participating institution cannot apply.

Applicants should have begun their appointment as an independent investigator at the assistant professor level on or after July 1, 2016. The appointment must be their first tenure-track position (or its nearest equivalent) at an invited institution.

Institutions which do not have tenure-track appointments should consult with the scientific director of the Program regarding eligibility of selected applicants PRIOR to nominating such individuals.

The Searle Scholars Program does not ordinarily support purely clinical research but has supported research programs that include both clinical and basic components. Potential applicants who are unsure if their research is appropriate for our Program are encouraged to examine the research interests of present and former Searle Scholars on the Searles website.

Applicants who were nominated for awards in the previous competition year but were not awarded may still meet the eligibility criteria for the current competition.

The following limitations will apply:

1) Foreign travel requires prior approval of the Scientific Director of the Searle Scholars Program;

2) Total annual expenditures for equipment which exceed the approved budget, submitted at the time of being awarded, by more than $3,000 require prior approval from the Scientific Director of the Searle Scholars Program;

3) Funds provided under this grant may not be used to pay for costs associated with general facilities or administrative overhead, such as costs of providing space, utilities, library facilities, and administrative services

Institutions which are not currently invited to participate in the program may send a one to two-page letter of appeal requesting inclusion in the competition. These requests are considered once a year, generally in February and must arrive in the office by February 1 for consideration in the next competition.

All applicants will be advised of competition results by mid-March of the award year.

Questions about scientific aspects of an application or about eligibility should be addressed to the scientific director, other questions should be directed to the administrative and grants coordinator (see below).

Eligibility: http://www.searlescholars.net/go.php?id=23
Application Process: http://www.searlescholars.net/go.php?id=55
Award Information: http://www.searlescholars.net/go.php?id=49
FAQ: http://www.searlescholars.net/go.php?id=25

Before starting your grant application, please review the funding source's website listed below for updates/changes/addendums/conferences/LOIs.
Scientific Advisory Board
Searle Scholars Program
225 West Washington Street, 28th Floor
Chicago, IL 60606

Phone 312-803-6200
Program Inquiries: application@searlescholars.net

Douglas M. Fambrough, Scientific Director
Phone: 410-842-7477
Email: fambro@jhu.edu

Jennifer Stadler, Administrative & Grants Coordinator
Phone: 312-803-6200
Email: jennifer.stadler@kinshipfoundation.org

USA: Alabama; Alaska; Arizona; Arkansas; California; Colorado; Connecticut; Delaware; Florida; Georgia; Hawaii; Idaho; Illinois; Indiana; Iowa; Kansas; Kentucky; Louisiana; Maine; Maryland; Massachusetts; Michigan; Minnesota; Mississippi; Missouri; Montana; Nebraska; Nevada; New Hampshire; New Jersey; New Mexico; New York City; New York; North Carolina; North Dakota; Ohio; Oklahoma; Oregon; Pennsylvania; Rhode Island; South Carolina; South Dakota; Tennessee; Texas; Utah; Vermont; Virginia; Washington, DC; Washington; West Virginia; Wisconsin; Wyoming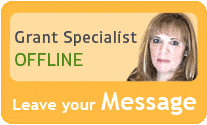 Our team of researchers and grant specialists review hundreds of funding resources daily to make sure GrantWatch.com provides members with the most up-to-date grants.
We have grants for: