Patricia S. Brown Breast Cancer Risk Reduction Education Research Projects (Round 5)
Grants to New York Nonprofits and IHEs for Educational
Projects that Mitigate Breast Cancer Risk

New York State Department of Health (DOH) and Health Research Science Board (HRSB)

09/18/17

09/22/17

01/11/18 4:00 PM EST
Grants of up to $75,000 per year to New York nonprofit community-based organizations and IHEs that grant health related degrees for innovative pilot projects to reduce breast cancer risk through education. Applicants are strongly encouraged to submit an LOI by September 22.

The applicant must be a New York State not-for-profit community-based organization (CBO) or an accredited academic institution within New York with authority to confer graduate degrees in medicine, physician assistant, nursing, health education or public health studies.

Funding will be provided to encourage the development and implementation of innovative pilot projects in breast cancer risk reduction education with rigorous evaluation and revision. Successful applications will propose the design of new educational strategies to elicit behavior changes intended to reduce specific risk factors associated with developing breast cancer.

The HRSB is interested in supporting projects that go beyond replicating or updating existing programs and materials. Further, this support is not intended to fund smaller components of larger research projects.

Successful applications will demonstrate effective, synergistic partnerships between academic institutions and CBOs, regardless of which partner is identified as the applicant organization and which are subcontractors or consultants. Each partner should be selected and justified based upon the contribution of specific and relevant expertise integrating particular aspects of the project (i.e., medical accuracy, program development, program evaluation, etc.).

Project efforts will be targeted to the following audiences:

- Individuals (and members of their support networks) from specific populations or communities at particular risk of developing breast cancer, including recurrence; or
- Staff or volunteers of breast cancer CBOs serving the targeted group(s), to "train-the-trainers."

Contracts funded are expected to produce medically and scientifically accurate educational programs and materials that can be shown to be effective in increasing knowledge and promoting the adoption of evidence-based breast cancer risk reduction behaviors. Demonstration of effectiveness will be shown through results obtained from formal evaluation during the contract term. While the length of the contract term is not conducive to measurement of reduction of breast cancer incidence, results obtained from these research projects may serve as the basis for such future projects. Note: Funded projects shall not include further program implementation during the contract period; the contractor should plan to pursue other sources of funding for future implementation or further examination.

Contractors are expected to make program content, methods and materials available for dissemination to other communities so that successful projects may be replicated and/or further studied. In addition, contractors are expected to submit manuscripts, including but not limited to the dissemination of evaluation results, refinements and barriers to behavior change for publication in relevant peer-reviewed journals to ensure that a sound basis is provided for other communities to replicate or modify these new approaches or design subsequent studies that build upon the contracted efforts.

$540,000

Approximately two (2)

The annual direct costs for a single award are capped at $75,000 per year. Additionally, funds will be available to support Facilities and Administrative costs up to 20 percent of modified total direct costs.

It is expected that contracts will have the following time period: 8/1/2018 through 7/31/2021 for a multi-year term of up to three years. Contracts will not be renewable.

The applicant must be a New York State not-for-profit community-based organization (CBO) or a post-secondary academic institution.

All applicants must enter into a partnership. The partnership must be between an academic institution and a CBO. These are the two acceptable scenarios:
1. If the lead applicant is a CBO, then the partnering organization must be an academic institution.
2. If the lead applicant is an academic institution, then the partnering organization must be a CBO.

The eligible Principal Investigator/Project Director (PI/PD) is designated by the applicant organization, has the skills, knowledge, and resources necessary to carry out the proposed work plan, and is not a postdoctoral fellow or other dependent research staff. At the time of application and award acceptance, the PI must not be restricted from receiving Public Health Service (PHS) funding or debarred by the United States Food and Drug Administration (FDA) or any other federal or New York State government entity.

Eligibility to apply includes the following mandatory items:
1. CBO
- The CBO must be tax-exempt under section 501(c)(3) of the U.S. Internal Revenue Code
- The CBO must be a grass roots, free-standing organization in New York, where breast cancer survivors hold significant decision-making responsibilities
- The CBO must serve one or more New York communities
- The CBO must offer a broad range of breast cancer education or support services free of charge
2. Academic institution
- The accredited institution must be an accredited graduate degree level granting postsecondary institution in New York
- The academic institution must offer an accredited medicine, physician assistant, nursing, health education, or public health program at the graduate degree level
- If you are unsure if an institution meets these criteria, visit the following website for
more information: https://ope.ed.gov/accreditation/.
3. Partnership
- The partnership between the CBO and academic institution must be clearly named using the application forms:
- The applicant organization must be named using RFA Attachment 3: Application Forms 1-4
- The partner organization must be named using RFA Attachment 4: Application Form 1-Sa
4. PI/PD
- Is not a postdoctoral fellow or dependent research staff?
- Is not restricted from receiving PHS funding or debarred by the FDA or any other federal or New York State government entity
5. Prequalified
- The applicant organization is Prequalified in the NYS Grants Gateway, if not exempt (see RFA Section IV. M.)

An individual may serve as a PI/PD on more than one application in response to this RFA, and multiple applications may be submitted by any single CBO or academic institution. However, a maximum of one award will be made per PI/PD, and a maximum of one award will be made per CBO or academic institution. Individuals and corporate or academic entities may appear in any number of applications as collaborators or consultants. However, the goals and objectives of each application should be significantly different. Submission of a signed application certifies that the applicant organization and the PI/PD meet the eligibility criteria stated above.

An applicant conference will be held to give potential applicants the opportunity to receive an overview of the RFA and ask specific questions. The conference will be held via webinar (WebEx) only. The Department requests that potential applicants register for this webinar by email. The Department will send a confirmation email with instructions for joining the conference to all registrants. Failure to attend the applicant conference will not preclude the submission of an application.

September 18, 2017 at 10:30AM
By webinar (WebEx) at: 1-844-633-8697
Access code # 645 003 298

Applicant Conference Registration Due: September 12, 2017

- September 12, 2017: Applicant Conference Registration Due.
- September 18, 2017, 10:30 AM: Conference.
- September 22, 2017: Letter of Intent Due (Strongly Encouraged).
- October 3, 2017: Questions Due.
- October 11. 2017: Questions, Answers, and Updates Posted.

Staff will be available at the phone number and email address below to answer questions about the RFA during regular business hours and up to 4 PM on the application due date.

The prospective applicant institution is strongly encouraged to complete and submit a Letter of Intent (see RFA Attachment 1). This form will be used to develop the review panel in a timely manner.

Once the application is complete, prospective grantees are strongly encouraged to submit their applications at least 48 hours prior to the due date and time. This will allow sufficient opportunity for the applicant to obtain assistance and take corrective action should there be a technical issue with the submission process.

In order to do business with New York State, you must have a vendor identification number. As part of the Statewide Financial System (SFS), the Office of the State Comptroller's Bureau of State Expenditures has created a centralized vendor repository called the New York State Vendor File. In the event of an award and in order to initiate a contract with the New York State Department of Health, vendors must be registered in the New York State Vendor File and have a valid New York State Vendor ID. Additional information concerning the New York State Vendor File can be obtained on-line at: http://www.osc.state.ny.us/vendrep/index.htm.

All not-for-profit vendors subject to prequalification are required to prequalify prior to grant application and execution of contracts. New York State has instituted key reform initiatives to the grant contract process which requires not-for-profits to register in the Grants Gateway and complete the Vendor Prequalification process in order for applications to be evaluated. Information on these initiatives can be found on the Grants Reform Website: http://www.grantsreform.ny.gov.

Applications received from not-for-profit applicants that have not Registered and are not Prequalified in the Grants Gateway on the application due date listed on the cover of this RFA cannot be evaluated. Such applications will be disqualified from further consideration.

Grant opportunity profile: https://grantsgateway.ny.gov/intelligrants_NYSGG//module/nysgg/goportal.aspx?NavItem1=4&ngoID=5000833

Grants Gateway Videos (includes a document vault tutorial and an application tutorial) on YouTube: https://grantsreform.ny.gov/youtube

Before starting your grant application, please review the funding source's website listed below for updates/changes/addendums/conferences/LOIs.
Jeannine Tusch, Extramural Grants Administration
hrsb@health.ny.gov
(518) 474-7002

New York State Department of Health
Wadsworth Center
Empire State Plaza, Room C345
PO Box 509, Albany, NY 12201-0509

Agate Technical Support Help Desk
Phone: 1-800-820-1890
Hours: Monday thru Friday 8am to 8pm
Email: helpdesk@agatesoftware.com
(Technical questions)

Grants Team Email:
Grantsreform@budget.ny.gov

Request for Applications #1612131255 Grants Gateway ID: DOH01-PBRWN5-2018

USA: New York City; New York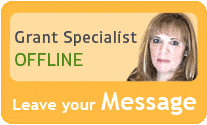 Our team of researchers and grant specialists review hundreds of funding resources daily to make sure GrantWatch.com provides members with the most up-to-date grants.
We have grants for: