Agriculture and Food Research Initiative (AFRI) - Food Safety Challenge Area
Grants to USA Individuals, IHEs, Research Institutions,
Laboratories, and Agencies for Research on Food Safety

United States Department of Agriculture (USDA) and National Institute of Food and Agriculture (NIFA)

06/21/17 5:00 PM ET

Request a Grant Writer
Grants to USA individuals, IHEs, research institutions, private organizations or corporations, Federal agencies, national laboratories, and State Agricultural Experiment Stations for food safety research, education, and extension projects. The focus for this year's funding is effective mitigation strategies of antimicrobial resistance (AMR).

The long-term outcome for this program is to support the development and deployment of science based knowledge to improve the safety and nutritional quality of food without sacrificing flavor, acceptability, and affordability. In order to achieve this outcome, this program will support multi-function Integrated Research, Education, and/or Extension Projects, and Food and Agricultural Science Enhancement (FASE) Grants that address the Program Area Priority: Effective Mitigation Strategies for Antimicrobial Resistance.

This program area priority promotes the development of sustainable and integrated food safety systems that reduce health risks along the food value chain from producer to consumer. New, improved, and innovative solutions to the complex problem of Antimicrobial Resistance (AMR) are most effectively addressed by transdisciplinary teams of experts using a systems approach.

These transdisciplinary teams could include the broad expertise of food and environmental scientists, engineers, and social, behavioral, and health scientists. This broad expertise is most often excluded from project teams addressing AMR and other complex agricultural and related problems at the ecosystem level.

The goal of this integrated program is to empower transdisciplinary teams to develop, refine, and disseminate science-based knowledge about food and agricultural management and production practices that can reduce or eliminate the threat and risk of antimicrobial resistance. This approach helps to better understand, characterize and mitigate antimicrobial resistance across the food chain.

Applications must address one or more of the following topic areas:
- Develop novel systems approaches to investigate the ecology of microbial resistance gene reservoirs in the environment (such as soil, water, air) in animals, crops, food products, or in farm-raised aquaculture species.
- Reduce the use of antibiotics for fighting disease and growth promotion through microbiome manipulation methods (e.g., Immuno-modulators; phage therapy; small molecules; probiotics; gene editing, etc.).
- Develop systems approaches for reducing AMR in agricultural food production including aquaculture that considers the host-microbiome dynamics and environmental interactions that can be either associated (skin, gut, or root microbiome) or external (soil, water, air) to the host.
- Develop, assess, and implement new technologies for tracking, monitoring and mitigating the emergence of AMR in agroecosystem to include agriculture production environments.
- Develop, evaluate, and implement effective and sustainable resources and strategies, to include alternative practices, techniques, technologies or tools that mitigate emergence, spread or persistence of antimicrobial resistant pathogens within the agricultural ecosystem, in food animals and food crops.
- Identify critical control points for mitigating AMR in the pre- and post-harvest food production environment.
- Design innovative training, education, and outreach resources, including web-based resources, that can be adapted by users across the food chain, including policy makers, producers, processors, retailers and consumers to mitigate AMR.
- Design and conduct studies that evaluate the impact and efficacy of proposed research, education and extension/outreach interventions on AMR across the food chain, from primary producers to primary consumers.

Food and Agricultural Science Enhancement Grants

Food and Agricultural Science Enhancement (FASE) Grants strengthen science capabilities in research, education, and/or extension programs. FASE Grants are designed to help institutions develop competitive projects, and to attract new scientists and educators into careers in high-priority areas of national need in agriculture, food, and environmental sciences. FASE Grants provide support for Pre- and Postdoctoral Fellowships, New Investigators, and Strengthening Grants.
a. Pre- and Postdoctoral Fellowships Grants - Pre- and Postdoctoral Fellowships Grants provide fellowships to predoctoral, and postdoctoral students in the agricultural sciences. The program goals are to prepare the next generation of scientists through doctoral and postdoctoral fellowships.
b. New Investigator Grants- An individual who is beginning their career, does not have an extensive scientific publication record, and has less than five years postgraduate career-track experience is encouraged to submit an application for a New Investigator Grant for research, education, and/or extension activities.
c. Strengthening Grants - These funds are expected to enhance institutional capacity with the goal of leading to future funding in the project area, as well as strengthen the competitiveness of the investigator's research, education, and/or extension activities. Strengthening Grants consist of Seed Grants, Equipment Grants, Sabbatical Grants, Strengthening Standard Grants, Strengthening Coordinated Agricultural Projects (CAP) Grants and Strengthening Conference Grants.

NIFA has embarked on Food and Agriculture Cyberinformatics and Tools (FACT) initiative to catalyze activities in these areas. In FY 2017, all program area priorities that accept conference applications also welcome submission of FACT workshop applications. The workshops supported will focus on identifying priorities and bottlenecks in generating, managing and integrating data in a specific domain of the food and agricultural system.

Applications from, and collaborations with, Minority Serving Institutions, small to midsized institutions and/or Experimental Program to Stimulate Competitive Research (EPSCoR) states, are encouraged.

Additional information:
- Applications should address development, evaluation, and implementation of effective and sustainable AMR mitigation strategies through integrated research, education, and/or extension/outreach programs.
- Grants must include a Data Management Plan that clearly describes how the data will be disseminated and made accessible to the public.
- Applicants must justify selected model systems (e.g., use of laboratory animals, cell cultures). Applications will not be considered if they primarily employ the use of nonfood, agricultural, or non-aquacultured species as models for greater than 50% of the work proposed.
- Reduction of the use of antibiotics through microbiome manipulation methods should not negatively impact the health and well-being of the animals.
- Applicants are encouraged to leverage the resources of strategic partnerships and collaborations with groups working in the same or similar areas to eliminate redundancy.
- Applications that develop public-private partnerships among government, academia, private sector, and international collaborations that significantly contribute to the overall mitigation of AMR are strongly encouraged.
- While this AMR program area priority accepts conference grant applications on any related topic, the priority encourages applications that address AMR and bring together national and international stakeholders from the private and public sectors. Stakeholders may include research, education, and extension professionals, producers, policy and
decision-makers, health professionals, and consumers.

$11,000,000

Up to 8

Grants must not exceed $1.2 million total per project (including indirect costs).

Project periods can be up to four years.

Eligible applicants for single-function Research, Education or Extension Projects include:

1) State Agricultural Experiment Station;
2) colleges and universities (including junior colleges offering associate degrees or higher);
3) university research foundations;
4) other research institutions and organizations;
5) Federal agencies,
6) national laboratories;
7) private organizations or corporations;
8) individuals who are U.S. citizens, nationals, or permanent residents; and
9) any group consisting of 2 or more entities identified in 1) through 8).

Eligible institutions do not include foreign and international organizations.

Integrated Projects - Eligible applicants for Integrated Projects include:
1) colleges and universities;
2) 1994 Land-Grant Institutions; and
3) Hispanic-serving agricultural colleges and universities
(https://nifa.usda.gov/hispanic-serving-agricultural-colleges-and-universities-hsacu).

Food and Agricultural Science Enhancement Grants - The Food and Agricultural Science Enhancement (FASE) Grants have additional eligibility requirements.
a. Pre- and Postdoctoral Fellowships Grants - Pre- and Postdoctoral Fellowships Grants provide fellowships to predoctoral, and postdoctoral students in the agricultural sciences.
b. New Investigator Grants - The new investigator may not have received competitively awarded Federal research funds as Project Director (PD) with the exception of pre- or postdoctoral grants or AFRI Seed Grants. Eligibility requirements for a New Investigator Grant apply only to the PD and not to Co-PDs or collaborators. The application must contain documentation that lists all prior Federal support.
c. Strengthening Grants - Strengthening grants are limited to 1) small and mid-sized or minority-serving degree-granting institutions that previously had limited institutional success for receiving Federal funds or 2) State Agricultural Experiment Stations or degreegranting institutions eligible for USDA Experimental Program to Stimulate Competitive Research (EPSCoR) funding.

Applications in response to AFRI program RFAs may include collaborations with international partners, but may only be submitted by eligible U.S. institutions. Such applications may include subcontracts to international partners or other institutions and must clearly demonstrate benefits to the U.S. Additional guidance on including international activities is provided on the AFRI International Partnerships website.

Applicants for all conference grants, including FACT workshops, should consult with the Program Contact listed in this RFA for the Program Area Priority most relevant to the focus of the conference.

If an applied Research or Integrated Project with an applied research component is commodity-specific and not of national scope, the grant recipient is required to match the USDA funds awarded on a dollar-for-dollar basis from non-federal sources with cash and/or in-kind contributions. Some applicants may have this requirement waived. See the RFP document for more details.

For Equipment Grants: The amount of Federal funds provided may not exceed 50 percent of the cost of the equipment acquired using funds from the grant, or $50,000, whichever is less. Grantees are required to match 100 percent of Federal funds awarded from non-Federal sources. Some applicants may have this requirement waived. See the RFP document for more details.

Before starting your grant application, please review the funding source's website listed below for updates/changes/addendums/conferences/LOIs.
To register: http://www.grants.gov/web/grants/register.html

Mervalin Morant, Ph.D.
mmorant@nifa.usda.gov
202-401-6602

Dr. Peter Johnson
pjohnson@nifa.usda.gov
202-401-1896

For assistance in application preparation:
electronic@nifa.usda.gov
202-401-5048

10.310

USDA-NIFA-AFRI-006286

USA: Alabama; Alaska; Arizona; Arkansas; California; Colorado; Connecticut; Delaware; Florida; Georgia; Hawaii; Idaho; Illinois; Indiana; Iowa; Kansas; Kentucky; Louisiana; Maine; Maryland; Massachusetts; Michigan; Minnesota; Mississippi; Missouri; Montana; Nebraska; Nevada; New Hampshire; New Jersey; New Mexico; New York City; New York; North Carolina; North Dakota; Ohio; Oklahoma; Oregon; Pennsylvania; Rhode Island; South Carolina; South Dakota; Tennessee; Texas; Utah; Vermont; Virginia; Washington, DC; Washington; West Virginia; Wisconsin; Wyoming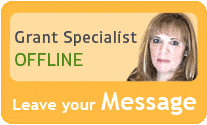 Libby is constantly in touch with grant program managers and reviews numerous publications to make sure that GrantWatch.com provides subscribers with the most up-to-date grant opportunities.
We have grants for:

Need help?
Hi, I would love to guide you through the site.
Please feel free to call or write.
Customer Sales & Support
(561) 249-4129