Fostering Change Grants
Grants to British Columbia Nonprofits and Agencies
to Help Youth Transition from Foster Care
Agency Type:
Foundation / Corporation

Vancouver Foundation

08/14/17

09/25/17
Grants to Lower Mainland, British Columbia nonprofit organizations, government agencies, and First Nations bands to assist youth currently placed in foster care or transitioning from foster care to adulthood. LOIs are due August 14. Applications are invited for community-based strategies that build capacity to support youth in finding the resources and relationships they need in their transition to adulthood and connection to community.

The Foundation is seeking applications from those who have demonstrated experience working with youth aging out of care, and demonstrated commitment to the goals, objectives and principles of Fostering Change.

The intention for this final grant cycle is to fund legacy projects to build upon and carry forward the work of the Fostering Change initiative.

Background:

Vancouver Foundation's commitment to this work springs from its long-standing investment in efforts to end youth homelessness. One key to ending youth homelessness is to prevent it from happening in the first place. Given substantial over-representation of former youth in care amongst homeless population, the Foundation has chosen to focus prevention efforts on this group of young people. The Foundation has also learned that while good, affordable housing is a critical need for youth transitioning out of care, it's just one element in the basket of resources and relationships young adults need in their pursuit of long-term stability and success.

Currently, there are inadequate systems of care, protection, connection and engagement for young people who are taken into government care in British Columbia. For many of the more than 8000 current youth in care, and the approximately 1000 youth who will "age-out" of the system at 19 this year, growing up in a bounce-around world of family, foster care and group homes has often been unstable, stressful and challenging.

However, their 19th birthday often takes them from bounced-around to bounced-out. Those first few years can be particularly lonely and re-traumatizing. Lack of strong social networks, references, financial resources, severance of emotional support and relationships with social workers and care providers in their teen years – all make finding housing, meaningful paid work, educational pathways, and positive relationships daunting at the best of times, risky at the worst.

The Foundation works with youth and community allies to ensure that young people make successful transitions from foster care to adulthood. The Foundation does this by investing in efforts that can inform improved policies and practices, engage young people, develop new learning, and grow public and community support.

This call for proposals is one key element of the Foundation's larger investment and engagement strategy and like previous calls, has been informed by its work alongside community partners, grantees, young leaders and grant advisors. The Foundation will provide grants for community-based strategies that can demonstrate the potential to revitalize systems and practices that support better outcomes for youth in their transition from care to adulthood.

In this final year of grantmaking for the Fostering Change Strategic Initiative the Foundation is seeking grant proposals with a clearly defined idea to build upon the legacy of the work related to youth engagement, capacity development, shared learning and research.

The Foundation will accept requests under following categories:

Youth Engagement:
The Foundation would like to see proposals that demonstrate significant opportunities for youth and young leader voices to be engaged in ongoing advocacy, policy development, research and community engagement. Projects that focus on leadership development, alumni networking and connections to community will be prioritized. Engagement through arts, media or additionally creative means are also encouraged. Projects must demonstrate youth engagement in its design, development and implementation for consideration.

Capacity Development:
The Foundation would like to see proposals that contribute to increased capacity of front line staff, organizations, researchers and community stakeholders for increasing or sustaining the meaningful engagement of young people in decision making related to practice, policy and/or legislation that impacts their transition from foster care to adulthood.

Projects may include:
-Staff and board level training on meaningful youth engagement and/or how to build stronger youth-adult partnerships;
-Youth-led and or developed training for young people, organizations, researchers;
-Development or piloting of training to increase youth engagement in public policy development and or political advocacy.

Shared Learning:
The Foundation would like to see proposals focused on the increased and/or sustained connection between young leaders, front line staff, researchers, and organizations to convene and connect. Priority will be given to proposals that demonstrate strong partnerships; focus on shared learning, creative convening and dissemination of knowledge; showcase effective and/or emergent practices; and engage young people and alumni of foster care.

Research:
The Foundation would like to support research that contributes to improved policies or practices that increase successful transitions to adulthood.

Research may be related to:
-Agreements with Young Adults;
-Relational and or legal permanency;
-Practices, programs, and policies that increase cultural connections and belonging between Indigenous young people and their families;
-Decreasing intergenerational connection to the child welfare system.

Post Majority Research Pilot:
A major research gap in the British Columbia landscape is the lack of longitudinal data about the experiences of young people who age out of care in this province. The Foundation is looking for BC-based researchers who have a history of working with young people with lived experience to develop a pilot study to collect data about this post-majority experience.

Assessment criteria for applications will include:
-Meaningful Youth Engagement: As far as possible, young people affected by the initiative must be involved in the development, implementation, and evaluation of the project.
-Community Engagement: There should be strong evidence of community engagement in the design and implementation of the proposed work.
-Builds on Community Assets: Projects should use, enhance or expand the skills, capacities, and assets of local people and their communities.
-Organizational Stability: The applicant organization must demonstrate fiscal responsibility and effective management as well as commitment to the project through a meaningful contribution of human and/or financial resources.
-Commitment to Learning: Proposals must articulate a willingness for participation in learning and external evaluation activities that will create new knowledge within the field.
-Evidence-Informed Practice: Proposals describe practice informed by both existing evidence ("what we know to be true") as well as interest in collective gaps in knowledge ("what we don't know").
-Significant Partnerships: Proposals should be able to demonstrate partnerships with other service providers as well as public, private and/or philanthropic stakeholders. Examples include both other funding sources and a clear and coordinated plan of action.
-Intercultural Fluency: The applicant organization should demonstrate culturally responsive and appropriate principles, practices and policies in working alongside diverse cultural communities. This may be expressed through governance, employee hiring and retention, community engagement and partnership development strategies, among others. When supporting Aboriginal young people, applicant organizations should be Aboriginal led and work with relevant First Nations, Metis and/or urban Aboriginal community partners.

For the purpose of this call for proposals, the following definitions will be used:

Youth: Youth is generally defined as those between the ages of 14 and 24. However, Vancouver Foundation recognizes that these limits (both upper and lower) are not absolute and will consider proposals that include younger youth.

Youth in Care: For us, this term includes young people who are or have been in foster homes, group homes, Kith and Kin Placements (i.e. in the home of a relative), youth custody centers and mental health facilities, residential treatment facilities, and/or on a Youth Agreement.

Alumni: Adults 25 and older who self-identify as having experienced foster care.

Community:
The Foundation wants proponents to identify community as they choose and indicate whether they are focusing on one or more of the following communities in their efforts: cultural, geographic or demographic.

Youth - Adult Partnerships:
Mutually beneficial relationships between young people with lived experience of foster care and adults who work with organizations or institutions with a focus toward change making, advocacy, research, building relationships and or shared learning.

Meaningful Youth Engagement:
It is a process that offers meaningful participation for youth—that is, participation with passion—and opportunities for youth to take responsibility and leadership while working in partnership with caring adults who value, respect and share power with them.

$700,000

Up to $150,000

The Foundation is interested in considering multi-year requests of up to two years.

Eligible applicants include registered charities and qualified donees under the Income Tax Act as well as some First Nations bands that may be considered a public body performing a function of a government body. All these organizations must demonstrate fiscal responsibility and effective management.

Qualified donees are as follows:

-A registered charity (including a registered national arts service organization)
-A registered Canadian amateur athletic association
-A registered housing corporation resident in Canada constituted exclusively to provide low-cost housing for the aged
-A registered Canadian municipality
-A registered municipal or public body performing a function of government in Canada
-A registered university outside Canada that is prescribed to be a university, the student body of which ordinarily includes students from Canada
-A registered charitable organization outside Canada to which Her Majesty in right of Canada has made a gift
-Her Majesty in right of Canada, a province, or a territory
-The United Nations and its agencies
-Her Majesty in right of Canada, a province, or a territory, and the United Nations and its agencies are qualified donees that do not have to be registered to be recognized as such.

More information about Qualified Donees may be found here:
https://www.canada.ca/en/revenue-agency/services/charities-giving/charities/policies-guidance/qualified-donees.html

Grants are not made to individuals or businesses.

Vancouver Foundation has a two-stage online application process. The first stage is a Letter of Intent, which consists of a brief proposal to determine basic suitability.

The Letter of Intent deadline for the Fostering Change initiative is August 14th, 2017.

Once a fit has been established by Vancouver Foundation staff, a short-list of organizations will be invited to submit a full proposal due September 25th, 2017.

Applicants will be notified of funding decisions by December 2017.

How to Apply:
https://www.vancouverfoundation.ca/grants/fostering-change-grants/apply

Fostering Change Initiative website:
http://www.fosteringchange.ca/

FAQ:
https://www.vancouverfoundation.ca/grants/faq-grants

Before starting your grant application, please review the funding source's website listed below for updates/changes/addendums/conferences/LOIs.
Apply Online:
https://www.vancouverfoundation.ca/grants/fostering-change-grants/apply#

Kristina Chan, Grant Administrator
604.630.5024
kristina.chan@vancouverfoundation.ca

Vancouver Foundation
475 West Georgia Street, Suite 200
Vancouver, BC Canada V6B 4M9

Canada: British Columbia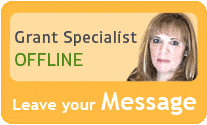 Our team of researchers and grant specialists review hundreds of funding resources daily to make sure GrantWatch.com provides members with the most up-to-date grants.
We have grants for: