Home and Community–Based Services (HCBS) Scholarship Grant Program
Grants to Minnesota Nonprofit and For-Profit Elderly
Care Providers for Employee Continuing Education

Minnesota Department of Health - Office of Rural Health and Primary Care

10/06/17 4:00 PM CST Postmark Deadline
Grants of up to $50,000 to Minnesota nonprofit and for-profit organizations providing home care, housing, and adult day care services to the elderly. Funding is intended to offer educational scholarships and training to the caregiving staff of qualified organizations. Eligible courses of study for scholarship recipients include workshops and degree programs directly related to the delivery of patient or client care in home and community-based services settings.

The Home and Community-Based Services (HCBS) employee scholarship grant program was established for the purpose of assisting qualified HCBS providers fund employee scholarships for education and training in nursing and other health care fields. Grant funds must be used by grantees to recruit and train caregiving staff through the establishment of a scholarship program.

A scholarship recipient must be employed in a caregiving role, and must work an average of at least 16 hours per week for the grantee organization while receiving a scholarship funded by the HCBS Employee Scholarship grant funds.

Eligible courses of study include:

-Job-related training or degree programs in the field of long-term care, including care for persons with disabilities
-Social work
-Occupational therapy
-Physical therapy
-Nursing, or other relevant degrees
-Client care-related trainings above and beyond those required for licensure of the organization
-Training for medical care interpreter services
-Job-related English as a Second Language

All expenses must be directly related to the employee's coursework or training, and may include:

-Tuition (which may be paid directly to the educational institution or reimbursed to the employee upon completion of the course)
-Course-related textbooks or fees
-Childcare expenses while the employee is attending classes
-Mileage reimbursement
-Training consultant fees

$1,450,000

Applicants may request up to $50,000 in each grant application.

Grants will be for 24 months, starting January 1, 2018 and ending December 31, 2019.

Not-for-profit and for-profit organizations that meet all of the following criteria are eligible to apply for a HCBS Employee Scholarship grant:

-Is located in Minnesota;
-Primarily provides services in home and community-based settings to individuals who are 65 years of age or older;
-Offers an in-house employee scholarship program to its staff, or is in the process of developing a scholarship program.

Additionally, organizations must be one of the following providers:
-Housing with Services establishment as defined in MN Statute 144D.01
-Adult Day Care facility as defined in MN Statute 245A.02
-Home Care Services providers as defined in MN Statute 144A.43, subd. 3

Individuals are not eligible to apply for an HCBS Employee Scholarship grant from the Office of Rural Health and Primary Care, Minnesota Department of Health.

Non-Eligible Expenses:
-Administrative expenses
-Employee salary, fringe benefit or stipends while the employee is attending school (If the applicant organization wants to pay hourly wages or stipends for the hours that an employee is at school, the funds must come from other sources of funding and not from the HCBS Employee Scholarship grant dollars)
-Training, out-of-state travel or lodging
-Supplies or equipment that are not directly related to classes/coursework of scholarship recipients
-Capital improvements.

Non-Eligible Courses of Study and Trainings:
-Trainings not directly related to the improvement of patient or client care such as HIPAA training, coding, accounting, human resources and management.
-Required orientation or annual trainings for employees to maintain the HCBS license of the organization.
-Required training or continuing education for employees to maintain their current/annual professional certifications.

The complete application packet must be mailed using the US Post Office (USPS). The envelope must be post-marked by the US Post Office no later than 4:00 PM Central Standard Time on Friday, October 6, 2017.

Grant dollars will be distributed to a grantee organization on a reimbursement basis.

Timeline:
-Request for proposals announced: August 14, 2017
-Applications due or postmarked by 4:00 PM CST: October 6, 2017
-Grants start date: Approximately January 1, 2018

Before starting your grant application, please review the funding source's website listed below for updates/changes/addendums/conferences/LOIs.
Direct questions to:

Lina Jau
651-201-3809
lina.jau@state.mn.us

Mail your grant application packet to:

Lina Jau, Grant Manager
Minnesota Department of Health, ORHPC
PO Box 64882
St. Paul, MN 55164-0882

USA: Minnesota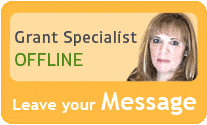 Our team of researchers and grant specialists review hundreds of funding resources daily to make sure GrantWatch.com provides members with the most up-to-date grants.
We have grants for: