Department of Cultural Affairs (DCA) Premier Grants
Grants to Staten Island, New York Artists, Groups,
and Organizations for Public Arts and Cultural Programming
Agency Type:
Foundation / Corporation

New York City Department of Cultural Affairs (DCA), Greater New York Arts Development Fund (GNYADF) - Staten Island Arts

10/16/17

10/27/17
Grants ranging from $750 to $3,000 to Staten Island, New York individual artists, collaborative groups, and organizations for arts and cultural public presentations and projects. Upcoming seminars are scheduled for October 3 and October 16. First-time applicants must attend a seminar to apply. DCA Premier Grants are intended to support first-time grantees.

All art and artistic cultural disciplines – music, dance, digital/new media, film/video/animation, folk arts, humanities and cultural studies, interdisciplinary events/festivals, literature, public art, theatre, performing and visual arts – are considered. Arts Education programs offering arts exposure–but not instruction and curriculum-based programs–at Staten Island public schools are eligible, as are programs taking place at senior centers.

Preference will be given to the Underserved Disciplines for 2018: Literature, Public Art, Classical Music/Opera, Sculpture, New Media.

Definition of New Media: refers to artworks created with new media technologies, including digital art, computer graphics, computer animation, virtual art, Internet art, and 3D printing.

Criteria:
a) Artistic merit and cultural significance
b) Clearly stated objectives
c) Clear and realistic plan for implementation
d) Appropriate request level and realistic budget for stated proposal
e) Need and impact on the artistic discipline, geographic area, or local population: projects which address communities or artistic disciplines which are underserved will receive foremost attention
f) Demonstrated community interest or support of project
g) Applicant's artistic experience, skill, and exhibition/performance history. Funding priorities: artist fees, marketing and publicity expenses, direct administrative expenses, supplies and materials.

Grant request range: $750 - $3,000

DCA Premier Grants support first-time grantees — both individual Staten Island artists, collaborative groups of individuals, and community arts and cultural organizations — that present art and cultural programming through projects and public presentations.

What is not eligible:

a) Organizations receiving direct or discretionary funds from the Department of Cultural Affairs in the 2018 fiscal year

b) Organizations with operating income budgets over $100,000 for two of the last three fiscal years

c) Programs that are essentially religious, recreational, rehabilitative, or therapeutic

d) Universities, colleges, primary and secondary schools and districts, school affiliates or components, in-school activities or programs/activities that exclusively serve a student audience with no public component

e) Programs serving only the applicant organization's members

f) Operating expenses of privately-owned facilities (homes and studios)

g) Deficit budgets, capital improvements, equipment purchases, fundraising events, scholarships, juror fees, prizes, lobbying expenses, entertainment, reception or food expenses, any non-arts related expenses or administrative costs unrelated to project.

All first-time applicants must attend a seminar. Applicants who have not received a grant in 2 years are strongly encouraged to attend. These informational seminars are a public service to explain the application process. RSVP is recommended but not required.

Application Seminars:

Tuesday, October 3, 6:30 PM – 7:30 PM
Stapleton Library
132 Canal Street
718.727.0427
By Public Transport: S51, S76, S78

Monday, October 16, 7:00 PM - 8:00 PM
Pride Center of Staten Island
25 Victory Blvd.
718.808.1360
By Public Transport: Ferry Bound Buses to Victory & Bay Street

The application seminar schedule can be found on the Grants Overview page:
https://statenislandarts.org/grants/

During grants season (August – October) Grants Administrator Gena Mimozo will be offering "doctors hours" Monday through Friday, 3:00 PM - 7:00 PM for prospective applicants who already have a proposal in mind or who have multiple proposals in mind and need guidance/feedback.

Applications will be released on Tuesday, September 5, 2017.

The deadline for submissions will be Friday, October 27, 2017.

Premier Web Tutorial:
http://portal.sliderocket.com/AWPRI/DCA-Premier-Grant-Application-Tutorial-updatedOct2014

Before starting your grant application, please review the funding source's website listed below for updates/changes/addendums/conferences/LOIs.
RSVP to the October 3 seminar here:
https://statenislandarts.secure.force.com/ticket#sections_a0F0V00000lIENUUA4

RSVP to the October 16 seminar here:
https://statenislandarts.secure.force.com/ticket#sections_a0F0V00000lIENjUAO

To sign up for a consultation with the Grants Administrator, please fill out this form:
http://bit.ly/SIArtsIntakeForm

Gena Mimozo, Grants Administrator
718.447.3329 x1003
gmimozo@statenislandarts.org

Staten Island Arts
PO Box 50197
Staten Island, NY 10305

USA: New York City: Staten Island ; New York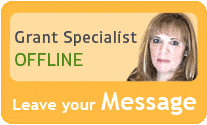 Our team of researchers and grant specialists review hundreds of funding resources daily to make sure GrantWatch.com provides members with the most up-to-date grants.
We have grants for: