Nurse Faculty Loan Program (NFLP)
Grants to USA Nursing Schools to Establish
and Manage Loan Forgiveness Programs

US Department of Health and Human Services - Health Resources and Services Administration (HRSA) - Bureau of Health Workforce (BHW) - Division of Nursing and Public Health

11/14/16 11:59 PM EST
Grants to USA and territories accredited nursing schools to meet the demand of qualified nurses in the workforce through loan forgiveness incentives. Students eligible for loan forgiveness are those who agree to work full-time at an accredited nursing school following graduation. The grant will support the creation and management of a loan-forgiveness fund, as well as curriculum enhancement and student recruitment. Recipients of this grant must:

1) Create or maintain an NFLP loan fund. Institutions must establish and operate a distinct, interest-bearing NFLP loan fund; previously awarded institutions must maintain operations of previously established interest-bearing loan funds. Eligible institutions are awarded funds in the form of a Federal Capital Contribution (FCC) and are required to deposit an Institutional Capital Contribution (ICC) that is no less than one-ninth of the requested FCC into this fund.

2) Manage an NFLP loan fund. The school must demonstrate that it has processes for borrower repayment, a collection of outstanding NFLP loan debt, and maintenance of a revolving loan fund default rate of less than or equal to five (5) percent. Institutions must have written procedures to minimize the time elapsing between the collection of principal and interest on loans made to students and the issuance of new NFLP awards. NOTE: Beginning in FY 2018, competing continuation (renewal) applicants that are above the default rate threshold (greater than five (5) percent) may be deemed ineligible for future funding or be subject to additional penalties, up to and including, award termination.

3) Implement appropriate nurse educator courses which will make NFLP students uniquely qualified to become nurse faculty. The nursing degree program(s) must include an education component (e.g., courses, practicum) that prepares student borrowers to serve as nurse faculty. The education component(s) must consist of education courses, preceptorship or supervised teaching practical identified within the curriculum.

4) Identify and recruit advanced degree nursing students committed to obtaining a nurse faculty position and provide NFLP loan support to these students.

5) Maintain a high number of program participants (student borrowers) who obtain full-time nurse faculty employment following graduation and for the duration of their NFLP service obligation.

Following graduation and upon completion of the educator course(s), institutions may cancel up to 85 percent of the total loan(s) principal and interest over a four-year period in exchange for the NFLP student borrower's service as a full-time nursing faculty at an accredited school of nursing.

The institution must ensure that:

-NFLP loan support is only made to eligible students to cover the cost of tuition, fees, books, lab expenses, and other reasonable education expenses.

-NFLP loan support does not exceed $35,500 per student for any academic period.

-NFLP loan support does not exceed five (5) years per student.

-The NFLP student borrower completes the specified educator course(s) for the advanced nursing degree program through the lending institution prior to graduating from the program.

NOTE: Institutions are strongly encouraged to plan and operationalize a program to assist NFLP graduates with obtaining full-time faculty employment after graduation.

$24,600,000

Expected Number of Awards: 90

The grant period is July 1, 2017 through June 30, 2018 (1 year).

Eligible applicants are public or private nonprofit, accredited schools of nursing offering educator coursework as part of an advanced education nursing degree program(s) that prepares students to serve as nurse faculty.

For-profit entities are not eligible under this FOA.

Only applicants in the 50 States, the District of Columbia, Guam, the Commonwealth of Puerto Rico, the Northern Mariana Islands, American Samoa, the U.S. Virgin Islands, the Federated States of Micronesia, the Republic of the Marshall Islands, and the Republic of Palau are eligible to apply under this funding opportunity announcement.

Federally recognized Indian Tribal Government and Tribal Organizations may apply if they are otherwise eligible.

Foreign entities are not eligible under this FOA. Schools of Nursing School of nursing programs must be accredited by a national nurse education accrediting agency recognized by the Secretary of the U.S. Department of Education.

Additionally, for institutions with nurse-midwifery programs, nurse anesthesia programs, or both, additional accreditation documentation is required. Accreditation must be clearly documented with a copy of the institution's current letter of accreditation as Attachment 1 with this application. (See additional information in Section IV.2.vi Attachments.)

Institutions must offer an accredited master's or doctoral (DNP, DNS or PhD) degree program in nursing with a nurse educator track or focus area.

Post-nursing master's certificate programs and Clinical Nurse Leader (CNL) programs are not eligible for NFLP funding.

NFLP Participants An NFLP participant (student borrower) must be a citizen of the United States, a non-citizen national, or a foreign national having in his/her possession a visa permitting permanent residence in the United States. Individuals on temporary student visas are not eligible participants and may not receive NFLP support.

View this opportunity on Grants.gov: http://www.grants.gov/web/grants/view-opportunity.html?oppId=285583

Applicants are advised to ensure SAM.gov and Grants.gov registrations and passwords are current as soon as possible. Deadline extensions are not granted for lack of registration. Registration in all systems, including SAM.gov and Grants.gov, may take up to one month to complete.

Before starting your grant application, please review the funding source's website listed below for updates/changes/addendums/conferences/LOIs.
Kim Ross
Health Professions Branch
Division of Grants Management Operations
Office of Federal Assistance Management
Health Resources and Services Administration
5600 Fishers Lane, 10NWH04
Rockville, MD 20857

P: (301) 443-2353
F: (301) 443-6343
kross@hrsa.gov

CDR Tara A. Cozzarelli
U.S. Public Health Service Advanced Nursing Education
Branch Chief Division of Nursing and Public Health
Bureau of Health Workforce
Health Resources and Services Administration

P: (301) 945-3980
tcozzarelli@hrsa.gov

LCDR Edward W Wroblewski III, BSN
Division of Nursing and Public Health
Bureau of Health Workforce
Health Resources and Services Administration Parklawn 11N104B
5600 Fishers Lane
Rockville, MD 20857

P: (301) 443-4301
F: (301) 443-0791
ewroblewski@hrsa.gov

93.264

HRSA-17-066

USA: Alabama; Alaska; Arizona; Arkansas; California; Colorado; Connecticut; Delaware; Florida; Georgia; Hawaii; Idaho; Illinois; Indiana; Iowa; Kansas; Kentucky; Louisiana; Maine; Maryland; Massachusetts; Michigan; Minnesota; Mississippi; Missouri; Montana; Nebraska; Nevada; New Hampshire; New Jersey; New Mexico; New York City; New York; North Carolina; North Dakota; Ohio; Oklahoma; Oregon; Pennsylvania; Rhode Island; South Carolina; South Dakota; Tennessee; Texas; Utah; Vermont; Virginia; Washington, DC; Washington; West Virginia; Wisconsin; Wyoming
USA Territories: American Samoa (USA) Guam (USA) Puerto Rico (USA) Virgin Islands (USA) Northern Mariana Islands (USA)
USA Compact Free Associations: The Federated States of Micronesia (USA) Marshall Islands (USA) Republic of Palau (USA)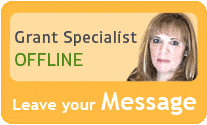 Our team of researchers and grant specialists review hundreds of funding resources daily to make sure GrantWatch.com provides members with the most up-to-date grants.
We have grants for: