Sector Transformation Grants
Grants and In-Kind Support to USA Nonprofits
Addressing HIV/AIDS for Restructuring Activities
Agency Type:
Foundation / Corporation

AIDS United

08/21/17 - Deadline for consideration in the Fall cohort; applications will be accepted on a rolling basis and reviewed quarterly.
Grants and in-kind support to USA and territories nonprofit organizations working to address the HIV/AIDS epidemic through community-driven responses. The purpose of this program is to assist organizations in restructuring and adapting their capacity to work with ever-changing health policy and resources.

The Affordable Care Act, evolving funding streams, and new paradigms that increase focus on biomedical approaches to HIV and integration of services with broader health systems, have many HIV/AIDS service organizations facing critical questions, opportunities, and challenges. It's a brave new world — and it can be a complicated one to navigate. That's where the AIDS United Sector Transformation initiative may help.

Change is nothing new for AIDS service organizations (ASOs) and community-based organizations (CBOs). They've evolved time and time again since the beginning of the HIV epidemic. Only now, change is coming on multiple fronts — and it's happening fast.

Reimbursements. Health care financing. Biomedical advancements. Health care delivery. The mainstreaming of HIV care. To keep up, ASOs and CBOs don't need as much business acumen as commercial organizations — they need more.

Change can be scary but adapting to change is important in life and in business. Managing change, however, can't happen thoughtfully without the right resources. That's why AIDS United is here to help.

AIDS United's Sector Transformation initiative can help your organization:
-Integrate new services,
-Initiate a new business model,
-Develop new strategic partnerships,
-Align opportunities, consolidate services, and much more.

Such changes can create challenges for ASOs and CBOs — but they also create opportunities for more effective and comprehensive services, for ensuring those living with HIV live healthier and more fulfilled lives, and opportunities for finally bringing the HIV epidemic to an end.

ASOs and CBOs bring experience serving many populations that have too often been underserved by traditional health care providers and systems. These are important skills necessary in curtailing the HIV epidemic, addressing those populations hardest hit, offering culturally competent care, and ensuring people aren't lost in the shuffle. As such, it's critically important that steps be taken not to lose all of the community institutions — and institutional knowledge — that have helped build such a robust response to this epidemic to date. Instead, the question becomes, how does AIDS United take the unique experience, capabilities, and knowledge of ASOs and CBOs and make the larger health systems more effective through partnerships and other approaches.

AIDS United's Sector Transformation initiative offers the following services to support ASOs and CBOs undergoing change:

-Cash Grants: Grant funding is available to organizations actively engaged in organizational restructuring activities, and may include staff, program, consultants, and legal expenses.

-Technical Assistance: AIDS United offers specialized TA for transformational activities such as board development, media planning, cultural integration, succession planning, and more.

-Site Visits to Explore New Models: When going through restructuring, it can be helpful for an organization to visit another entity that represents a successful model of similar restructuring. AIDS United provides travel expenses for two senior staff members for such visits, called "reverse site visits."

Grant funds may be used for the following:
-Direct personnel and program/legal expenses for sector transformation efforts
-Indirect expenses directly related to the proposed project activities (not to exceed 15%)

AIDS United provides Sector Transformation grants to support organizations actively engaged in transformational projects, such as:
-Expansion of services
-Development of strategic alliances or partnerships
-Mission expansion or rebranding
-Transition to FQHC or FQCH look-alike status
-Post-merger integrations
-Responsible closures
-Mergers or consolidations

Cash Grants: Grant funding of up to $50,000 is available.

Site Visits to Explore New Models: United AIDS offers up to $4,000 in travel expenses.

Applicants may apply for a maximum of 12 months of funding. AIDS United will also consider proposals with shorter grant cycles (6 or 9 months, for example).

Given the nature of sector transformation, AIDS United recognizes that there are projects that are in need of funding and/or technical assistance that may not require an entire year to execute and others that may require far more, though funding is never provided for more than one year at a time under this initiative.

All applicants (for grants and technical assistance) must be nonprofit, tax-exempt 501(c)3 organizations or have a fiscal agent.

Grant funding is only available to organizations that are actively engaged in organizational restructuring activities. Documentation of Board approval and engagement in these activities is required. Please DO NOT apply for grant funding - though you can apply for technical assistance- if you are in the beginning stages of consideration of restructuring options, or are yet to begin formal conversations with potential partners.

Prohibited expenses include:
-Expenses not directly related to the proposed project
-Medication or medical care
-Facility acquisition or renovation
-Deficit reduction or debt payment
-Displacement of existing funding sources
-Indirect expenses over 15%
-Program or organizational development

There are no deadlines for letters of inquiry, technical assistance requests, or reverse site visit requests – they are reviewed on a rolling basis. Grant applications (accepted by invitation only) are reviewed on a quarterly basis.

Submit a Letter of Inquiry Form by August 21 to be considered for the Fall cohort.

FAQ:
https://www.aidsunited.org/Sector-Transformation/Sector-Transformation-FAQ.aspx

How to Apply:
https://www.aidsunited.org/Sector-Transformation/How-to-Apply.aspx

More information about grantmaking may be found here:
https://www.aidsunited.org/Programs-0024-Grantmaking.aspx

Before starting your grant application, please review the funding source's website listed below for updates/changes/addendums/conferences/LOIs.
Apply Online:
https://www.foundationconnect.org/grantsmanager/pages/GrantApplication.aspx?OrgID=00Di0000000JkIY&RequestRT=012i0000001QOXr&IsDireact=true

st@aidsunited.org

USA: Alabama; Alaska; Arizona; Arkansas; California; Colorado; Connecticut; Delaware; Florida; Georgia; Hawaii; Idaho; Illinois; Indiana; Iowa; Kansas; Kentucky; Louisiana; Maine; Maryland; Massachusetts; Michigan; Minnesota; Mississippi; Missouri; Montana; Nebraska; Nevada; New Hampshire; New Jersey; New Mexico; New York City; New York; North Carolina; North Dakota; Ohio; Oklahoma; Oregon; Pennsylvania; Rhode Island; South Carolina; South Dakota; Tennessee; Texas; Utah; Vermont; Virginia; Washington, DC; Washington; West Virginia; Wisconsin; Wyoming
USA Territories: American Samoa (USA) Guam (USA) Puerto Rico (USA) Virgin Islands (USA) Northern Mariana Islands (USA)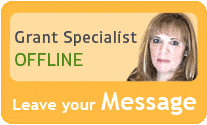 Our team of researchers and grant specialists review hundreds of funding resources daily to make sure GrantWatch.com provides members with the most up-to-date grants.
We have grants for: