Local Source Water Protection Grants
Grants to New Hampshire Agencies, Nonprofits,
and Water Suppliers to Protect Water Resources

New Hampshire Department of Environmental Services (NHDES) - Drinking Water and Groundwater Bureau (DWGB)

11/01/17
Grants of up to $20,000 to New Hampshire government agencies, water suppliers, nonprofit organizations, and educational institutions for the protection of drinking water resources. Qualifying projects include inventories of potential contamination sources, local protection ordinance development, delineation of wellhead protection areas, groundwater reclassification, shoreline surveys, drinking water education and outreach activities, and controlling access to sources.

Program goals include (1) increasing the number of public water supply sources with some form of protection and (2) increasing the level of protection for sources that are already protected. The scoring criteria are designed to favor projects that involve implementation or demonstrate a high likelihood of implementation.

Source Water Protection Program Elements:

In order to be eligible, every project must contribute to improved protection of one or more public water supply sources. The following categories of project elements are not necessarily exhaustive.

1. Delineation - NHDES has completed source water protection area (SWPA) delineations for nearly all sources of water for community and non-community, non-transient public water systems. SWPAs include wellhead protection areas (WHPAs) for groundwater sources and watershed areas for surface sources. For surface sources and for older groundwater sources, this was accomplished using available information. Grants can be used to refine SWPA delineations using additional site-specific information. Grants can also be used to delineate more sensitive portions of SWPAs, such as time-of-travel zones, sensitive sub-watersheds, and buffer areas, or to refine existing aquifer mapping. Applications for delineation projects should explain how the project will support the implementation of source water protection measures and should convincingly demonstrate a high likelihood of implementation.

2. Assessment – Applications for assessment projects should explain how the project will support the implementation of source water protection measures and should convincingly demonstrate a high likelihood of implementation.

A) Inventory – Projects may involve improving upon existing inventories available from the NHDES Geographic Information System and the system-specific Drinking Water Source Assessment Reports prepared by NHDES, expanding the inventory of land uses or existing and potential point and non-point sources of contamination, establishing a water quality monitoring program, or inventorying relevant local protection ordinances.

B) Evaluation – Projects may involve evaluating existing and potential threats to water quality, as well as existing protection measures. This may include prioritizing potential threats or protections based upon new or more detailed information.

3. Planning – Grants can be used to identify appropriate protection measures, such as educational programs, programs to ensure implementation of best management practices (BMPs), local land use regulations, groundwater reclassification, adoption of source water protection rules under the provisions of RSA 485:23, land acquisition, etc. Applications for planning projects should explain how the project will support the implementation of source water protection measures and should convincingly demonstrate a high likelihood of implementation.

4. Implementation - Grants can be used to implement protection and security measures in source water protection areas. This can include implementation of any of the measures listed above, with the exception of land acquisition. Grants can be used to prioritize lands for conservation but cannot be used to purchase lands or easements. Grants can be used for land transaction costs associated with permanent protection of SWPA lands, such as: performing land surveys as a precursor to land acquisition, associated legal and transaction costs (including required stewardship fees in accordance with a conservation organization's written policy regarding such fees), title opinion, attorney fees, baseline documentation, and stewardship plans. Grants can also be used for source sustainability (e.g., preserving groundwater recharge) and "consumption-side" water conservation (e.g. community-based social marketing, customer audits, low-flow fixtures) but not for projects eligible for loans under the Drinking Water State Revolving Fund, such as "system-side" conservation (e.g., leak detection, system audits, and metering).

5. Security - Grants can be used to implement security measures, as long as the project protects the source itself. This can include fencing around wells or intakes. The fencing can include other buildings as well, as long as the source is part of the fenced-in area. Gates for well and intake access roads are eligible, along with access control for those areas. Alarms, signs, cameras, locks, and lights for sources are also eligible. Applications for security implementation projects should include a detailed cost breakdown identifying components that will protect sources and those that will protect other portions of the water system. Grants cannot be used to implement security measures unless the source is directly protected as a result of the project.

Projects must address active or planned sources for public water systems. Planned sources must have at least a preliminary well siting report (for groundwater sources) submitted to NHDES or have a conceptual plan (for surface water sources) submitted to NHDES. NHDES encourages projects that encompass a broader geographic scope (such as an aquifer, a watershed, a municipality or some other area) if multiple public water supply sources are included.

The grant award for any one project cannot be more than $20,000. However, applicants can submit applications for multiple projects in the same grant year.

Funds can be awarded only for work done after final approval of the grant agreement by the Governor and Council (G&C). This may take several months after NHDES selects the project for funding. Therefore, work funded by these grants may not be able to start before March, and possibly not before May 2018.

Who Can Apply:

-Water Suppliers
-Municipalities
-Regional Planning Commissions
-Nonprofit Organizations
-County Conservation Districts
-State Agencies
-Watershed Associations
-Educational Institutions

Projects that involve activities that are required under NHDES rules and regulations are not eligible (e.g., inventorying potential contamination sources as required under new well siting rules, Env-Dw 301).

Applications for delineation, assessment, or planning projects must convincingly demonstrate a high likelihood of implementation. This can be done with signed letters of commitment from individuals, committees, boards, or others who would be responsible for implementation. Such letters should demonstrate that the sender understands the project, is committed to participating in an advisory or steering group for the project (if appropriate) and will make a good-faith effort to implement source water protection as an outcome of the project. In many cases, implementation will require action by a local planning or select board. In such cases, the letter should reflect a vote of the board and show support from a majority of the board and not just one individual board or committee member.

Projects involving the collection, analysis, or manipulation of environmental (e.g., water quality) data, if selected for funding, will require a Quality Assurance Project Plan (QAPP). The QAPP must be approved by NHDES and the U.S. Environmental Protection Agency (EPA) prior to the commencement of this work. Applicants must include the preparation and implementation of this plan as a specific task and as an item in the budget or may propose to work under a currently approved QAPP. Keep in mind that it usually takes several months to complete the QAPP writing and approval process. For guidelines on the timeframe required for development and approval of QAPPs, visit the NHDES website at:
http://des.nh.gov/organization/divisions/water/wmb/was/qapp/index.htm

Local match funds are not required but are considered during application scoring.

The application for the 2018 round of grants is due on November 1, 2017.

Once all necessary grant agreement documents from the applicant are received, the paperwork will be reviewed by NHDES. G&C review and approval will also be necessary when the applicant has received more than $25,000 in NHDES funding within the current state fiscal year (July 1 - June 30). The G&C approval process can take up to two months in addition to the time necessary for NHDES to obtain all documents and complete its review. If G&C approval is not necessary, grant agreements are approved by the NHDES Commissioner.

Before starting your grant application, please review the funding source's website listed below for updates/changes/addendums/conferences/LOIs.
Pierce Rigrod
(603) 271-0688
pierce.rigrod@des.nh.gov

NHDES-DWGB
PO Box 95
Concord, NH 03302-0095

USA: New Hampshire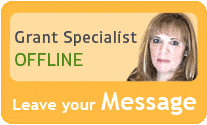 Our team of researchers and grant specialists review hundreds of funding resources daily to make sure GrantWatch.com provides members with the most up-to-date grants.
We have grants for: