Local Source Water Protection Grants
Grants to New Hampshire Nonprofits, Government
Agencies, and Water Suppliers to Protect Drinking Water

New Hampshire Department of Environmental Services (NHDES) - Drinking Water and Groundwater Bureau

11/01/16

Request a Grant Writer
Grants of up to $20,000 to New Hampshire nonprofits, government and public agencies, watershed associations, water suppliers, and educational institutions for the protection of drinking water. Previously funded projects have involved delineating wellhead protection zones, creating an inventory of potentially contaminated water sources, developing local ordinances, reclassifying groundwater, surveying shorelines, control access to water sources, and educational and outreach activities.

Please note that the evaluation criteria used to score applications (see Section 9) are designed to encourage projects that support the Drinking Water Source Protection Program's goals. These goals include:

1) Increasing the number of public water supply sources with some form of protection; and

2) Increasing the level of protection for sources that are already protected.

Specifically, the scoring criteria are designed to favor projects that involve implementation or demonstrate a high likelihood of implementation.

In order to be eligible, every project must contribute to improved protection of one or more public water supply sources. Project elements may include but are not limited to, delineation, assessment (inventory and evaluation), planning, implementation, and security.

Up to $20,000

Funds can be awarded only for work done after final approval of the grant agreement by the Governor and Council (G&C). This may take several months after NHDES selects the project for funding. Therefore, work funded by these grants may not be able to start before March, and possibly not before May 2017.

Eligible Applicants:
- Water Suppliers
- Municipalities
- Regional Planning Commissions
- Nonprofit Organizations
- County Conservation Districts
- State Agencies
- Watershed Associations
- Educational Institutions

Completed applications must be submitted to NHDES by November 1, 2016. This grant solicitation is being made available early in the year to provide sufficient lead time for applicants to work with stakeholders and obtain compelling letters of commitment.

Local match funds are not required but are considered during application scoring.

Before starting your grant application, please review the funding source's website listed below for updates/changes/addendums/conferences/LOIs.
For questions regarding grant projects, contact:

Amy Hudnor
(603) 271-2950
amy.hudnor@des.nh.gov

Pierce Rigrod
(603) 271-0688
pierce.rigrod@des.nh.gov

Applications can be mailed or emailed to:
Amy Hudnor
NHDES-DWGB
PO Box 95
Concord, NH 03302-0095
amy.hudnor@des.nh.gov

USA: New Hampshire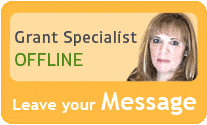 Libby is constantly in touch with grant program managers and reviews numerous publications to make sure that GrantWatch.com provides subscribers with the most up-to-date grant opportunities.
We have grants for:

Need help?
Hi, I would love to guide you through the site.
Please feel free to call or write.
Customer Sales & Support
(561) 249-4129