Annual Grants
Grants to Alaska Nonprofits, Groups, and
Individuals for Public Humanities Programming
Agency Type:
Foundation / Corporation

Alaska Humanities Forum

12/15/16

Request a Grant Writer
Grants of up to $10,000 to Alaska nonprofits, ad-hoc groups, and individuals for projects that explore social issues through a humanities lens. Applicants must schedule an appointment with program staff prior to applying. Projects may involve humanities disciplines such as literature, philosophy, and history.

The Forum supports grant projects that:

1) Educate the Public

Support for projects that help people understand complex social issues relevant to Alaska through disciplines such as history, literature, and philosophy. They provide a framework for examining how people think, what they value, and what it means to be human.

Examples: book, exhibit, documentary film, curriculum guide, speaker series
​
2) Get People Talking

Support for projects that engage Alaskans in civic dialogue and discussion. Through these programs, participants hone skills of inquiry, analysis, reflection, evaluation, empathy, and conversation, enriching both their private lives and their communities.

Examples: community conversation, facilitated discussion, interactive workshop, cultural immersion, debate
​
3) Increase Public Access:

Support for projects that open existing humanities resources to new audiences and bring existing humanities programs to additional communities in Alaska. These resources and programs should explore ideas and questions that help us document and interpret our human experience of the world around us.

Examples: film screening, speaker tour, digitization project, field trip
​
4) Preserve and Promote Alaska's Stories

Support for projects that nurture diverse, contemporary Alaska stories and preserve Alaska's human history for future generations.

Examples: oral history, archival work, book, documentary film, native place name map

There will be $70,000 to $140,000 of funds available, depending on federal funding levels.

$140,000

Up to $10,000

The Forum may consider funding a long-term project for up to three consecutive funding cycles if proposals for each cycle focus on different project components or new phases. Certain projects, such as conferences or festivals, may be exempt from this policy. Exemptions will be determined on a case-by-case basis.

Nonprofit organizations, ad-hoc organizations, and individuals are eligible to apply for Annual Grant funding.

Nonprofit and ad-hoc organizations are required to have a DUNS number.

Projects must have a public benefit. Humanities Grants do not fund projects focusing on individual scholarship for academic or other specialized audiences, book publication costs, or activities that result in academic credit, including thesis or dissertation work, fellowships, or scholarships.

Applicants must first schedule a phone appointment with the Grants officer to discuss their project. Schedule an appointment here: https://meganzlatos.youcanbook.me

The annual grant deadline is December 15, 2016. Award decisions will be announced no later than February 28, 2017.

Projects must begin after the grant is officially awarded and all initiation documents are submitted. The Forum cannot fund projects that occur before the award and initiation documents are submitted. The Forum recommends applying at least 3 months prior to any planned events.

There is a 100% (dollar-for-dollar) match requirement. Applicants must indicate through detailed accounting if match or cost share funds for grant projects are anticipated or in-hand at the time of application. When cost share budgeting includes grant proposals to other funding sources, applicants must indicate if proposals have been approved, are pending response or have been denied.

In-kind services allocated as match or cost share may be counted if the service is an integral and necessary part of the project. Rates for volunteer services shall be consistent with those paid for similar work in the labor market and will be documented by the grant recipients.

Value assessed to donated supplies included in the match or cost share funds shall be reasonable and shall not exceed the fair market value of the property at the time of the donation. Funding from other federal sources may not be applied towards match requirement.

Before starting your grant application, please review the funding source's website listed below for updates/changes/addendums/conferences/LOIs.
Apply Online: https://akhf.submittable.com/submit/66916

Megan Zlatos, Grants Officer
907-272-5373
mzlatos@akhf.org

Alaska Humanities Forum
161 E. 1st Avenue, Door 15
Anchorage, AK 99501

P: (907) 272-5341
F: (907) 272-3979
grants@akhf.org

USA: Alaska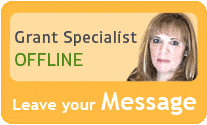 Libby is constantly in touch with grant program managers and reviews numerous publications to make sure that GrantWatch.com provides subscribers with the most up-to-date grant opportunities.
We have grants for:

Need help?
Hi, I would love to guide you through the site.
Please feel free to call or write.
Customer Sales & Support
(561) 249-4129