Canoe Access Development Fund (CADF) Grant
Grants to Western Pennsylvania Nonprofits to
Improve Canoe and Kayak Access to Waterways
Agency Type:
Foundation / Corporation

Western Pennsylvania Conservancy (WPC) - Canoe Access Development Fund (CADF)

11/17/17 Postmarked
Grants of up to $4,000 to Western Pennsylvania conservation organizations to promote increased outdoor recreational access to local rivers and streams. Applicants are required to contact program staff prior to submitting an application. Funding is specifically intended to support projects that will improve canoe and kayak access to the region's waterways in 2018.

Funding may be used for the following expenses:

- Parking area(s) for a few vehicles
- Creating stabilized access areas and paths to the waterway
- Purchase of conservation land easement and/or riverside access (where appropriate)
- Paying for a portion of a larger land tract for access (where appropriate)
- Upgrading an existing access location (through the above listed methods)

Grants provide up to $4,000 for low-profile improvements and a subsequent $1,000 for maintenance over the next decade.

Grantees must complete the access site improvement within twelve months from the project start date.

Eligible Applicants:

Conservation organization associations with 501(c)(3) nonprofit status in Pennsylvania are eligible. Organizations without 501(c)(3) nonprofit status must identify a qualified nonprofit association to administer the grant's finances, if awarded.

Preference will be given to existing sites or to waterways where previously developed conservation plans, assessments, or water trail programs indicate the need for improved stream recreation access. Indications of need may also come from current active development of the above.

A proposed new access site must be located along a stream or river described in Canoeing Guide to Western Pennsylvania and Northern West Virginia (located online at http://www.cs.cmu.edu/~shaw/CG.html) or similar text, or be recognized in the region as a paddling waterway. Preference will be given to Class II and Class III streams.

A previously existing access site seeking improvement(s) must be identified in Canoeing Guide Western Pennsylvania and Northern West Virginia (located online at http://www.cs.cmu.edu/~shaw/CG.html) or similar text or be recognized in the region as a paddling waterway.

The landowner must be in agreement to allow canoe and kayak access to site for a minimum of ten years.

Eligible streams must be rated as Class III or below, be substantially free of power boat traffic, and be canoeable often enough to justify the investment. Proposed access sites should significantly augment existing or planned access capability.

The expectations of these site improvements are for public groups and private landowners to work cooperatively. Their efforts will provide water enthusiasts safe and accessible points of access, canoe and kayak staging areas, and parking areas for their vehicles.

Prior to submitting your application, you are required to contact Western Pennsylvania Conservancy's Eli Long to discuss your proposal.

Selection Process:

- Applications are due by November 17, 2017
- Site reviews will be conducted by WPC's Conservation staff
- An applicant's site will be given preference if they are able to provide matching funds, supply volunteers, or supply heavy equipment for the project construction
- Applicants will be notified of selection by December 15, 2017

The organization applying to the CADF must be committed to maintaining the access site for ten years after the project is completed. The landowner of the property also must agree to allow access and maintenance to occur for 10 years. Projects previously funded by CADF are eligible for an additional $1,000 for a post-project maintenance for up to 10 years.

Maintenance may include but is not limited to the following:

- Purchase of simple tools
- Litter pick-up at parking area
- The addition of gravel or wood chips to access areas and paths to the waterway
- Keeping areas clear and accessible through the removal of weeds, shrubs, and fallen trees

Please Note:

- Applicants can view featured access sites that were funded by the Canoe Access Development Fund along with information on suggested floats and paddles here: http://wpcgis.maps.arcgis.com/apps/MapJournal/index.html?appid=e9b12e9525af478c8cebaf2fef01c585

- While a cash or non-cash match is not required, preference will be given to applications that show local commitment. Non-cash, in-kind contributions are acceptable and may include volunteer time, donated services, or other donated items, such as heavy equipment, which are directly related to the development of the applicant's project.

Before starting your grant application, please review the funding source's website listed below for updates/changes/addendums/conferences/LOIs.
Eli Long, WPC Watershed Manager
elong@paconserve.org
724-471-7202 ext. 5105

Submit one complete copy of your grant application with all attachments and supporting documentation to:

Western Pennsylvania Conservancy
C/o Mr. Eli Long
Canoe Access Development Fund
1067 Philadelphia St, Suite 101
Indiana, PA 15701

USA: Pennsylvania: Western region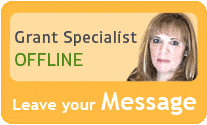 Our team of researchers and grant specialists review hundreds of funding resources daily to make sure GrantWatch.com provides members with the most up-to-date grants.
We have grants for: