2017 Urban and Community Forestry (U&CF) Grant Program
Grants to Mississippi Nonprofits, Agencies, and Schools
for City and Community Based Environmental Projects

Mississippi Forestry Commission (MFC)

08/15/17 Postmarked or electronic submission
Grants of up to $20,000 to Mississippi nonprofits, local governments, and educational institutions for city and community-based forestry projects. Funding is intended to provide training, planning, and continuing education, demonstration projects, and assistance to local and regional organizations.

Funds will be provided for projects that will:

1) Increase awareness of the importance of trees and urban forest management in the urban environment.
2) Work to ensure a healthy urban environment and livable cities in Mississippi through urban forest management.
3) Increase technical expertise in urban and community forestry practices and provide education and training opportunities to urban forest managers, tree care providers, consultants, foresters, and volunteers on urban and community forest management and proper tree care.
4) Develop self-sustaining urban and community forestry programs at the local and state levels.
5) Encourage partnerships in support of urban and community forestry in Mississippi.
6) Seek funding opportunities for implementing urban and community forestry programs in Mississippi.

Eligible project categories are as follows:

Urban & Community Forestry Program Development
Grant funding may assist with:
- Creation and training of a Tree Board
- Development of a Tree Ordinance or Tree Conservation/Preservation Ordinance
- Conducting a Hazard Tree Evaluation
- Holding a Public Meeting on the Benefits of Trees

Urban & Community Forestry Program Improvement
To encourage improved management of a community's forest. Priority will be given to projects that enhance a local government's ability to maintain a comprehensive urban management program.

Non-Profit Program Development
- Staffing and Administration: Part-time staff personnel to assist with administration, program development, volunteer coordination, etc. These funds should be viewed as start-up funds and not be relied on in subsequent grant cycles for continuation of the position.
- Volunteer Training and Coordination
- Publications and Communication – Projects which develop publications, exhibits, videos or websites that increase public awareness and understanding of the benefits of urban forests.

Tree Planting Projects
The proposal must demonstrate how the project will help develop or enhance a community forestry program

Information, Education, and Training
- In-House Training and Continuing Education – Intended to enhance the technical skills of individuals involved in planning, development and maintenance of community forests. Proposals may include costs associated with attending an educational event (registration, travel, and lodging expenses) and/or the purchase of reference materials for self-study.
- Public Education/Workshops – Funds may be used to conduct local seminars, training sessions and workshops regarding arboriculture and/or community forestry topics. Funds may cover brochure development, mailings, speaker fees, audio/visual equipment rental and related costs. Topics include, but are not limited to, growing greener communities, tree care & maintenance, hazard tree evaluation, certified arborist training, tree ordinance development, tree protection methods, etc.
- Youth Programs
- Materials/Brochures for public use/training

Demonstration and Site-Specific Projects
- Volunteer Nurseries (contact the Program Coordinator directly for information of suitable options for developing a small-scale nursery)
- Urban Stream Restoration/Management
- Technology Transfer

Regional and Statewide Special Projects -Encourage creative and innovative proposals to address urban and community forestry needs and issues on a regional or statewide scale.

An important goal of Mississippi's Urban and Community Forestry Program is to inspire or enhance local or statewide urban and community forestry programs with emphasis on increasing local capacity, volunteer involvement, planning, training and continuing education. Projects that demonstrate use of funding to provide the largest impact will receive priority. Grantees are encouraged to do projects of state-wide significance such as training, publications, or research that could be used to provide information on a statewide basis. First-time municipal applicants and municipalities seeking Tree City USA status are also given priority for funding. Tree planting and demonstration projects will have the lowest priority for funding.

Requests for funding cannot exceed $20,000.

Projects must be completed within one year of finalized grant agreement.

Funds may be awarded to units of local governments (city, town, county), nonprofit organizations, and educational institutions.

Other organizations, such as community tree volunteer groups, neighborhood associations, or civic groups which are not 501(c)3 are eligible, must apply in partnership with a nonprofit organization or with their local government.

The Urban and Community Forestry Grant Program is intended to support new initiatives, programs, projects, staff positions or activities not currently being funded through other sources. The Urban and Community Forestry Grant Program is not intended for the purpose of beautification tree plantings. A maximum of 15% of the Federal funds awarded (Urban and Community Forestry Grant Program dollars) is allowable for plant material and tree planting.

Funding is not available for entertainment, food and beverages, or purchase of equipment (including computers, printers, PDAs, landscaping or construction tools and machinery).

Ineligible projects include, but are not limited to;
- Trail design, construction or maintenance
- Property acquisition and related costs
- Beautification projects
- Tree removal and maintenance
- Construction projects
- Equipment purchases
- Projects that will take place on private property (land not open to the public)

Urban and Community Forestry Grant Program funds may not exceed 50 percent of the total project cost and shall be provided on a matching basis with non-federal funds. These non-federal funds cannot be used as a match for any other Federal cost-share project. The match may include in-kind contributions, volunteer assistance, and private and public (non-Federal) monetary contributions.

All applications submitted must be postmarked by August 15, 2017. Recipients will be notified by mail of project and funding approval in September 2017.

Reimbursement payments will be made by electronic fund transfer upon project completion and review of the Final Report, or according to a payment schedule agreed to in advance.

Before starting your grant application, please review the funding source's website listed below for updates/changes/addendums/conferences/LOIs.
Submit applications to tmatthews@mfc.state.ms.us

Applications submitted via paper mail, courier, or delivery service should be sent to:
Mississippi Forestry Commission
Attn: Todd Matthews
Urban Forestry Coordinator
660 North Street, Suite 300
Jackson, Mississippi 39202

Todd Matthews
(662) 361-4272
tmatthews@mfc.state.ms.us

USA: Mississippi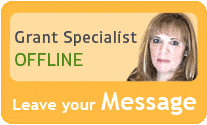 Our team of researchers and grant specialists review hundreds of funding resources daily to make sure GrantWatch.com provides members with the most up-to-date grants.
We have grants for: