Conrad Spirit of Innovation Challenge
Challenge to USA, Canada, and International
Students for STEM and Entrepreneurship Innovations
Agency Type:
Foundation / Corporation

Conrad Foundation

10/16/17

10/31/17 11:59 PM ET Receipt
A challenge is open to USA, Canada, and International student teams to develop innovative STEM and entrepreneurship solutions. Teams must register online by October 16. Student teams will develop products and services to help create a more sustainable world. During the challenge, coaches and judges from business, research, academia, and industry will guide the teams' innovative ideas.

The Conrad Challenge is an annual, multi-phase innovation and entrepreneurial competition that brings together a dynamic community of innovators and entrepreneurs driving a collaborative movement to develop extraordinary and viable solutions to benefit the world in one of four categories: Aerospace & Aviation, Cyber-Technology & Security, Energy & Environment, and Health & Nutrition.

The 2018 Conrad Challenge officially opens with registration and initial idea submission starting on September 18, 2017 culminating with the Innovation Summit April 26-28, 2018 at the Kennedy Space Center Visitor Complex in Florida.

Conrad Challenge teams learn they can make a difference in their world through innovation and entrepreneurship while applying science, technology, engineering, math, leadership, collaboration, creative thinking, critical thinking and problem-solving. Teams compete for the opportunity to be recognized as Pete Conrad Scholars in addition to anticipated awards from sponsors that may include investment opportunities, patent support, business services and scholarships to support the growth of their solutions into a real business.

Conrad Challenge Categories:

The Conrad Challenge gives teams the chance to develop products or services focused on four different categories. These categories are intentionally broad to allow students a wide range of opportunities to innovate new ideas. The descriptions below are a guide for determining the best fit for your team's concept. Each team may only submit in one category.

Aerospace & Aviation: Describe the human effort in science, engineering and business to fly in the Earth's atmosphere and surrounding space. Aerospace organizations research, design, manufacture, operate, or maintain aircraft and/or spacecraft. Examples include: avionics, aerodynamics, human factors/cockpit design, and propulsion systems.

Cyber-Technology & Security: Information technology and security as applied to computing devices such as computers and smartphones; as well as computer networks such as private and public networks, including the Internet as a whole. The field covers all the processes and mechanisms by which computer-based equipment, information and services are protected from unintended or unauthorized access, change or destruction. The field also includes protection from unplanned events and natural disasters. Examples include: artificial intelligence applications, network defense systems, counter intelligence technologies for government, data- driven energy management technologies, smart security technologies, and database models to track, predict, and categorize natural disasters.

Energy & Environment: Includes all fields that study the human use of natural resources and the impact of human activity on the environment. Examples include: energy storage, energy efficiency, renewable resources, sustainable land use, recycling solutions, environmental health, water resources, biodiversity, climate change, waste management, and other clean technology innovations.

Health & Nutrition: Encompasses fields of study regarding the human body and behavior as they relate to wellness and medicine. Examples include: prosthetics, nutrition science, exercise science, medical technology, hunger solutions, mental health, assistive technology, healthcare services, healthcare safety, and biomedical engineering.

Conrad Design Method:

The 2017-2018 Conrad Challenge marks the launch of the Conrad Design Method (CDM). The CDM is a structured five phase collaboration framework for teachers and student teams to understand and accomplish innovative and entrepreneurial solutions. CDM was inspired by Google Ventures Design Sprint. Step by step, teams will identify and understand a problem, sketch solutions, prototype and validate.

This method uses a customizable innovative project management application, Trello, to visually present curriculum and guide student teams and their teachers through each step of the design process. Through the CDM, students and teachers gain access to ongoing personalized lesson plans, subject matter experts, training modules and online support. In addition, this platform provides the framework for teachers and students to share and guide each other.

The Conrad Challenge participants must be high school students (age 13-18).

Students form teams of 2-5 students to develop a product or service within any of the challenge categories. Each team must also select a coach (age 18 or older) to support them along the way. Teams may consist of students from the same or different schools, as well as students from across the world.

Investor Pitch (entry phase) and Business Plan (semi-final phase) rounds of the competition are conducted completely online. First, student teams will register and submit their Investor Pitch on the Conrad website (ConradChallenge.org). From there, semi-finalist teams in each category will be announced and invited to the next phase of the competition where they will complete an in-depth business plan to support their product/service.

For the finalist round held at the Innovation Summit, the top five teams in each category will be given the opportunity to present their innovations in-person to a panel of expert judges. The Conrad Challenge recruits volunteer judges from among the best in industry, government, research and academia. The Innovation Summit will be held at the Kennedy Space Center Visitor Complex in Florida, April 26-28, 2018.

Conrad Challenge Timeline:

Round One: Initial Entry (Investor Pitch)
-Team Registration Open Online — Monday, September 18, 2017 at 12:00 PM ET
-Team Registration Closes Online — Monday, October 16, 2017 at 11:59 PM ET
-Investor Pitch Submission Deadline — Tuesday, October 31, 2017 at 11:59 PM ET

To complete registration, teams will be required to submit the $250 team registration fee at the end of the registration form. (Note: Special pricing will be offered to Title 1 schools and schools hosting numerous teams.)

Round Two: Semi-Finals (Business Plan)
-Semi-Finalists Announced — By Wednesday, November 8, 2017 at 3:00 PM ET
-Semi-Final Teams Develop Business Plans — November 9, 2017 to January 10, 2018
-Business Plan Submission Deadline — Wednesday, January 10, 2018 at 11:59 PM ET
-Finalists Announced — Friday, February 16, 2018 at 3:00 PM ET

Round Three: Finals
-Teams Prepare Presentations — February 17 to April 16, 2018
-Team Presentation Submission Deadline — April 16, 2018 at 11:59 PM ET
-Proof of Provisional Patent Deadline — April 16, 2018 at 11:59 p.m. ET
-Innovation Summit On-Site Team Registration — Wednesday, April 25, 2018
-Innovation Summit at Kennedy Space Center Visitor Complex — Thursday, April 26 to Saturday, April 28, 2018

2017-2018 Conrad Spirit of Innovation Challenge:
http://www.conradchallenge.org/17-18challege/

Challenge Category Descriptions:
http://www.conradchallenge.org/challenge-categories

Conrad Design Method:
http://www.conradchallenge.org/conrad-design-method

Challenge Resources:
http://www.conradchallenge.org/challenge-resources/

Before starting your grant application, please review the funding source's website listed below for updates/changes/addendums/conferences/LOIs.
Registration Form:
http://www.conradchallenge.org/2017-2018registration/

All Summit presentations must be emailed to the Conrad team at:
ConradSubmissions@gmail.com

Direct questions to:
info@conradawards.org

For all questions regarding the Conrad Design Method, please contact:
Claude Charron, Director of Education and Professional Development
conraddesignmethod@gmail.com

USA: Alabama; Alaska; Arizona; Arkansas; California; Colorado; Connecticut; Delaware; Florida; Georgia; Hawaii; Idaho; Illinois; Indiana; Iowa; Kansas; Kentucky; Louisiana; Maine; Maryland; Massachusetts; Michigan; Minnesota; Mississippi; Missouri; Montana; Nebraska; Nevada; New Hampshire; New Jersey; New Mexico; New York City; New York; North Carolina; North Dakota; Ohio; Oklahoma; Oregon; Pennsylvania; Rhode Island; South Carolina; South Dakota; Tennessee; Texas; Utah; Vermont; Virginia; Washington, DC; Washington; West Virginia; Wisconsin; Wyoming
USA Territories: American Samoa (USA) Guam (USA) Puerto Rico (USA) Virgin Islands (USA) Northern Mariana Islands (USA)
USA Compact Free Associations: The Federated States of Micronesia (USA) Marshall Islands (USA) Republic of Palau (USA)
Canada: Alberta British Columbia Manitoba New Brunswick Newfoundland and Labrador Northwest Territories Nova Scotia Nunavut Ontario Prince Edward Island Quebec Saskatchewan Yukon
Israel
International country outside of the USA, Israel and Canada.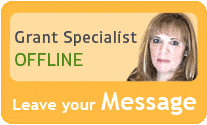 Our team of researchers and grant specialists review hundreds of funding resources daily to make sure GrantWatch.com provides members with the most up-to-date grants.
We have grants for: