Great Lakes Fish and Wildlife Restoration Act (GLFWRA)
Grants to Multiple USA States and Agencies for the
Habitats of Fish and Wildlife in the Great Lakes Basin

U.S. Fish and Wildlife Service - Midwest Region

12/12/16 6:00 PM EST

Request a Grant Writer
Grants for multiple USA States to restore, enhance and preserve Great Lakes fish and wildlife habitat. States, Indian Tribal Governments, and Native American Treaty Organizations within the Great Lakes Basin region are eligible for funding. Eligible geographic areas include New York, Illinois, Indiana, Michigan, Minnesota, Ohio, Pennsylvania, and Wisconsin and Ontario, Canada.

The six priority funding goals are:

- Restoring and maintaining self-sustaining fish and wildlife resources.
- Minimizing the impacts of contaminants on fishery and wildlife resources.
- Protecting, maintaining, and, where degraded and destroyed, restoring fish and wildlife habitat, including the enhancement and creation of wetlands that result in a net gain in the amount of those habitats.
- Stopping illegal activities adversely impacting fishery and wildlife resources.
- Restoring threatened and endangered species to viable, self-sustaining levels.
- Protecting, managing, and conserving migratory birds.

The Service requests interested entities to submit restoration, research and Regional project proposals for the restoration of Great Lakes fish and wildlife resources. The purpose of the Act is to provide assistance to States, Indian Tribes, and other interested entities to encourage cooperative conservation, restoration and management of the fish and wildlife resources and their habitats in the Great Lakes Basin.

Proposals should be consistent with one or more of the following:

- The Great Lakes Restoration Initiative Action Plan II;
- The goals of the Great Lakes Water Quality Agreement;
- The Non-indigenous Aquatic Nuisance Prevention and Control Act as reauthorized by the National Invasive Species Act
- The recommendations from the Great Lakes Fishery Resources Restoration Study of 1995;
- The fish community objectives identified by the lake committees and the Council of Lake Committees;
- The Convention on Great Lakes Fisheries;
- The Joint Strategic Plan for Management of Great Lakes Fisheries;
- The North American Waterfowl Management Plan;
- Addresses research and/or monitoring priorities of the Upper Mississippi River and Great Lakes Region Joint Venture 2007 Implementation Plan;
- Additional step down plans that further specify the implementation of the goals and objectives of the above plans at the state, tribal, watershed or local level.

The Fund has identified ten criteria for successful applicants:

- Management Significance and Relevancy to the Act
- Importance of Problem or Opportunity
- Project Impact and Scale
- Target Species/Habitats
- Impacts both Fish and Wildlife
- Project Characteristics
- Objective and Methods
- Cost or Value
- Likelihood of Success
- Potential for Negative Impacts

Regional Projects

- Proposals for Regional Projects must be submitted by a State Director and/or Tribal Chair (or a joint submission from the supervisors of the agency's fish and wildlife programs on behalf of the State Director or Tribal Chair).
- Regional Projects should impact multiple States and/or Tribes consequently the cover page of the proposal should include signatures or other attached written documentation of all State Directors and Tribal Chairs who support the project (or joint signatures or letter of support from the supervisors of the agency's fish and wildlife programs on behalf of the State Director or Tribal Chair).

$1,560,000

Number of grants awarded this fiscal year is expected to range between 5 and 8.

Successful restoration and research projects have historically ranged from $2,300 to $2,000,000 with the average project at $121,806. Available funding and project awards are subject to final Congressional appropriations for Fiscal Year 2017.

Continuation of projects funded in previous fiscal years is eligible but will be considered and reviewed as a new project. Accepted restoration and research proposals will be awarded funding for the duration of the project via a grant agreement between the recipient and the Service. Funding will be made available once the award letter has been received.

Start dates for projects and programs must be after March 13, 2017 and are contingent upon completion of all necessary federal compliance requirements.Project activities that occur before March 13, 2017 (receipt of the full proposal) are ineligible as a grant activity and will not be reimbursed with grant funds.

States, Federally Recognized Indian Tribal Governments, and Native American Treaty Organizations within the Great Lakes Basin are eligible. Local governments, non-governmental organizations, universities, and conservation organizations (either within or outside of the basin) may receive funding if sponsored by an institution listed above. Proof of sponsorship is not required at the pre-proposal stage, but is required during the review of full proposals to receive funding. U.S. non-profit, non-governmental organizations must provide a copy of their Section 501(c)(3) or (4) status determination letter received from the Internal Revenue Service.

The Proposal Review Committee is comprised of representatives from the Great Lakes States and Tribes, and they have established the following guidelines and restrictions for funding through the Act:

- Not less than 25% of the total cost of implementing a proposal shall be paid in cash or in-kind contributions by non-Federal sources.
- The value of land in easement or fee title is not eligible as match.
- Grant funds cannot be used to purchase land or easements. However, the costs associated with preparing for the purchase of land or easements directly tied to the project are eligible.
- Construction and engineering costs are allowed for restoration projects that directly benefit fish and wildlife resources in the Great Lakes Basin.
- Equipment purchases are allowable for those items necessary to meet the stated project objectives but are subject to 43 CFR 12.72 and/or 43 CFR 12.934.
- The PRC recommends applicants limit indirect costs to 5% in order to put as much funding as possible into actual research or on the ground habitat restoration.
- You will need to do the one of the following related to indirect costs. Either Provide: 1). A copy of your current Negotiated Indirect Cost Rate Agreement (NICRA), and 2). A written statement signed by the official having the authority to negotiate indirect cost rates for the recipient organization notifying us that they will assess a reduced indirect cost rate. This statement must also specify to which project(s) the reduced rate will apply, or 3). A statement in the Budget Justification Narrative indicating recipient organization does not have a NICRA.
- Funding is not available for salaries of permanent or tenured staff.
- The development of management plans is not eligible for funding; however, gathering important information for the development of management plans and implementing actions listed in management plans are eligible for funding.
- Travel funding to attend and present results at conferences is limited to $1,000 per person,up to a maximum of $2,000 per award.
- All funded projects are required to document compliance with the National Environmental Policy Act (NEPA). Pursuant to this, successful applicants must complete a series of environmental checks and/or documents to ensure compliance. Depending on the scope and scale of the project this may be as simple as a NEPA checklist or as complex as the preparation of an Environmental Impact Statement. GLFWRA funds cannot be used to complete on the ground work until NEPA compliance has been documented.
- Successful applicants will be expected to provide performance and financial reporting in accordance with the due dates described in the agreement with the USFWS. Failure to meet these due dates can result in suspension of the ability to withdraw funds, termination
of the award, withholding of other federal awards, and will be noted for future GLFWRA funding decisions.

All proposals require a 25% non-federal match. Not less than 25% of the total cost of implementing a proposal shall be paid in cash or in-kind contributions by non-Federal sources. The value of land in easement or fee title is not eligible as match. Regional projects selected shall be exempt from cost sharing or partner match if the Service's Midwest Region Director determines that the authorization for the project does not require a nonfederal cost-share.

Pre-proposal applications are due Monday, December 12, 2016. The pre- proposal application is in Supporting Documents below.

Before starting your grant application, please review the funding source's website listed below for updates/changes/addendums/conferences/LOIs.
Request a DUNS number online at http://fedgov.dnb.com/webform. U.S.-based entities may also request a DUNS number by telephone by calling:

Dun & Bradstreet Government Customer Response Center
Monday – Friday, 7 AM to 8 PM CST at the following numbers:
U.S. and U.S Virgin Islands: 1-866-705-5711
Alaska and Puerto Rico: 1-800-234-3867 (Select Option 2, then Option 1)
For Hearing Impaired Customers Only call: 1-877-807-1679 (TTY Line)

An electronic copy of the restoration and research pre-proposal and Regional Project proposal must be submitted to the Service via email to:

Mr. Rick Westerhof
U.S. Fish and Wildlife Service
Midwest Region Office
6644 Turner Road
Elmira, Michigan 49730
Email: Rick_Westerhof@fws.gov
Phone: 231-584-3553
Fax: 231-584-2462

Katie Steiger-Meister
Tel: 612-713-5317
Email: Katie_Steiger-Meister@fws.gov

15.608

USA: Illinois; Indiana; Michigan; Minnesota; New York; Ohio; Pennsylvania; Wisconsin
Canada: Ontario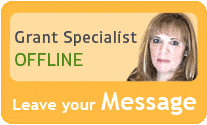 Libby is constantly in touch with grant program managers and reviews numerous publications to make sure that GrantWatch.com provides subscribers with the most up-to-date grant opportunities.
We have grants for:

Need help?
Hi, I would love to guide you through the site.
Please feel free to call or write.
Customer Sales & Support
(561) 249-4129