Revolving Loan Fund (RLF) Grants
Grants to USA Agencies and Tribes to Issue Local
Loans for the Cleanup of Brownfield Sites

United States Environmental Protection Agency (EPA)

10/05/17

11/16/17 11:59 PM ET Receipt
Grants to USA government agencies, land authorities, redevelopment agencies, and tribes for the cleanup of brownfield sites. Funding enables recipients to capitalize a revolving loan fund, through which they may provide sub grantees support in carrying out cleanup activities.

Through these grants, EPA seeks to strengthen the marketplace and encourage stakeholders to leverage the resources needed to clean up and redevelop brownfields. When loans are repaid, the loan amount is returned into the fund and re-lent to other borrowers, providing an ongoing source of capital within a community.

The Comprehensive Environmental Response, Compensation and Liability Act (CERCLA or the Superfund Law) was amended by the Small Business Liability Relief and Brownfields Revitalization Act (Brownfields Law) to include section 104(k), which provides federal financial assistance for brownfields revitalization, including grants for assessment, cleanup, and revolving loan funds.

A brownfield site is defined as real property, the expansion, redevelopment, or reuse of which may be complicated by the presence or potential presence of hazardous substances, pollutants, contaminants, controlled substances, petroleum or petroleum products, or is mine-scarred land.

A critical part of EPA's assessment and cleanup efforts is to ensure that residents living in communities historically affected by economic disinvestment, health disparities, and environmental contamination have an opportunity to reap the benefits from brownfields redevelopment. EPA's Brownfields Program has a rich history rooted in environmental justice and is committed to helping communities revitalize brownfield properties, mitigate potential health risks, and restore economic vitality.

Proposals will be evaluated based on the extent to which the applicant demonstrates: economic and environmental needs of the target area; a vision for the reuse and redevelopment of brownfield sites and the capability to achieve that vision; reasonable and eligible tasks; appropriate use of grant funding; incorporation of equitable and sustainable approaches; community engagement, partnerships and leveraged resources to complete the project; economic, environmental, health, and social benefits associated with the reuse and redevelopment of brownfield sites; and other factors.

Description of Grant:

Revolving Loan Fund (RLF) Grants provide funding to a grant recipient to capitalize an RLF program. RLF programs provide loans and subgrants to eligible entities to carry out cleanup activities at brownfield sites contaminated with hazardous substances and/or petroleum.

Revolving loan funds generally are used to provide no-interest or low-interest loans for eligible brownfields cleanups and other eligible programmatic costs necessary to manage the RLF. An RLF grant recipient must use 50% or more of the awarded funds for loans. RLF grantees may not subgrant to themselves. However, the RLF grant recipient may subgrant to other coalition members. Entities receiving RLF subgrants must own the site that is the subject of the subgrant. An RLF grant recipient cannot make a loan or a subgrant to a party potentially liable for the contamination at the brownfield site under CERCLA §107, nor may the RLF grant recipient make a loan or subgrant to clean up a site that it is potentially liable for under CERCLA §107.

Some features of the RLF Grants are:
-RLF programs are designed to operate for many years (possibly decades) and as such, they require long-term resource commitments by the RLF Grant recipients and reporting to the EPA, even after the RLF Grant is closed.
-Recipients need to have a strong understanding of real estate financing principles and approaches, including loan underwriting, loan servicing and credit analysis.
-Recipients need to have the ability to market the RLF program on an on-going basis during the performance period of the grant, and after the close out of the RLF Grant.
-Recipients commit to properly manage the program income generated by their RLF program in perpetuity, unless they terminate the agreement and return the program income to EPA.
-Majority of program income is generated from the repayments of loans issued by the RLF program.
-Loan repayment terms can be short- or long-term, i.e., few years to decades; hence, the program income can be generated over several years.
-Program income must be used in accordance with the terms and conditions of the cooperative agreement. EPA prefers that the program income be used for future loans.
-Program income must be maintained in an interest-bearing account.
-Recipients must manage program income after closeout of the grant, including required Annual Reporting after closeout for the first five years, and every five years thereafter until the agreement is terminated. The termination of the cooperative agreement occurs when there is no remaining program income or the recipient elects to close the RLF program and return the remaining amount to EPA. Once the cooperative agreement is terminated, recipients must retain the program records for an additional three years.

Sites where hazardous substances and petroleum contamination are distinguishable must meet eligibility requirements for both types of funding. If the hazardous substances and petroleum are not easily distinguishable, the site must meet eligibility requirements for the predominant contaminant. Sites eligible for hazardous substance funding are those properties with the presence of hazardous substances, pollutants, or contaminants; sites that are contaminated with controlled substances; or sites that are mine-scarred lands. The proposal must indicate the dollar amount of funding requested for each type of contamination.

Eligible RLF applicants may apply as individual entities or as RLF Coalitions comprised of two or more entities. RLF applicants may apply for up to $1,000,000. The performance period for RLF Grants is five years. Refer to Section VI. for a list of certain grant and programmatic requirements.

RLF Coalition Grants:

Coalition members may not be members of other RLF Coalitions, nor submit an RLF proposal as an individual applicant, in the same grant competition cycle. A coalition member wishing to apply as a separate applicant must withdraw from the coalition to be eligible for individual RLF funds. RLF Coalitions may submit only one proposal with requested grant funding of up to $1,000,000.

Please note that once the "lead" eligible entity submits the proposal, it becomes the applicant, and the coalition members may not substitute another eligible entity as the lead eligible entity after the deadline for submitting proposals has passed.

A Memorandum of Agreement (MOA) documenting the coalition's site selection process must be in place prior to the expenditure of any funds that have been awarded to the coalition. The coalition members should identify and establish relationships necessary to achieve the project's goal. A process for successful execution of the project's goal, to include a description and role of each coalition member, should be established along with the MOA. The purpose of the MOA is for coalition members to agree internally on the distribution of funds and the mechanisms for implementing the cleanup work.

Uses of Grant Funds:

In addition to direct costs associated with the cleanup of a brownfield site:

1. Grant funds may be used for direct costs associated with programmatic management of the grant, such as required performance reporting, environmental monitoring of cleanup work, and funds management.

2. A local government may use up to 10 percent of its grant funds for any of the following activities:
a. health monitoring of populations exposed to hazardous substances, pollutants, or contaminants from a brownfield site; and
b. monitoring and enforcement of any institutional control used to prevent human exposure to any hazardous substance, pollutant, or contaminant from a brownfield site.

3. A portion of the brownfields grant or loan may be used to purchase environmental insurance.

Linking to Sustainable and Equitable Development Outcomes, and Supporting Environmental Justice:

Under the Program Benefits ranking criterion in Section IV.C.3.4., applicants should discuss how their proposed Brownfield RLF program will advance and incorporate sustainable and equitable practices. The proposal will be evaluated on the extent to which it will lead to sustainable and equitable development outcomes and will address environmental justice challenges as discussed below. EPA encourages applicants to provide specific examples of how the proposed Brownfields RLF program will work to remove economic, environmental and social barriers to make sustainable and equitable brownfields reuse of the highest priority.

Linking Brownfield RLF Approaches to Sustainable and Equitable Development Outcomes Applicants should incorporate sustainable and equitable reuse approaches into their proposed Brownfield RLF program. Sustainable and equitable approaches can ensure brownfields are reused in ways that:

-Contribute to greener and healthier homes, buildings, and neighborhoods;
-Mitigate environmental conditions through effective deconstruction and remediation strategies which address solid and hazardous waste, and improve air and water quality;
-Improve access by residents to greenspace, recreational property, transit, schools, other nonprofit uses (e.g., libraries, health clinics, youth centers, etc.), and healthy and affordable food;
-Improve employment and affordable housing opportunities for local residents;
-Reduce toxicity, illegal dumping, and blighted vacant parcels; and
-Retain residents who have historically lived within the area affected by brownfields.

Sustainable development practices facilitate environmentally-sensitive brownfields cleanup and redevelopment while also helping to make communities more attractive, economically stronger, and more socially diverse. While ensuring consistency with community-identified priorities, sustainable development approaches encourage brownfield site reuse in ways that provide new jobs, commercial opportunities, open-space amenities, and/or social services to an existing neighborhood. Brownfield site preparation strategies that prevent contaminant exposure through green building design, materials recycling, enable urban agricultural reuse, promote walkability to/around the site and contribute to community walkability, and on-site stormwater management through green infrastructure, among other approaches, can contribute to sustainable development outcomes.

Equitable development occurs when intentional strategies are put in place to ensure that low-income and minority communities not only participate in but also benefit from, decisions that shape their neighborhoods and regions. There are many different approaches that promote equitable development, such as ensuring a mix of housing types across a range of incomes; access to fresh food; access to jobs; and access to local capital. Programs or policies can be put in place to help ensure creation or integration of affordable housing; local or first-source hiring; minority contracting; inclusionary zoning (where a percentage of new housing is designated as affordable housing); healthy food retailers in places where they do not exist (e.g. food deserts); co-operative ownership models where local residents come together to run a community-owned, jointly owned business enterprise; rent control or community land trusts (to help keep property affordable for residents); supportive local entrepreneurial activities; and adherence to equal lending opportunities.

Linking Brownfield RLF Approaches to Environmental Justice:

Environmental justice can be supported through sustainable and equitable development approaches. EPA defines environmental justice as the fair treatment and meaningful involvement of all people regardless of race, color, national origin, or income with respect to the development, implementation, and enforcement of environmental laws, regulations, and policies. EPA has this goal for all communities and persons across the nation. Environmental justice will be achieved when everyone enjoys the same degree of protection from environmental and health hazards and equal access to the decision-making process to have a healthy environment in which to live, learn, and work.

$9,000,000

EPA anticipates awarding an estimated 15 Revolving Loan Fund Grants.

The maximum amount of funding request is up to $1,000,000 for hazardous substances, or petroleum, or combination of both types of funding.

Subgrants are limited to $200,000 per site.

The project period for RLF Grants is up to five years.

The following information indicates which entities are eligible to apply for a Revolving Loan Fund (RLF) Grant. Nonprofit organizations are not eligible to apply for an RLF Grant unless the entity is included as a "General Purpose Unit of Local Government" as defined below.

-General Purpose Unit of Local Government. [For purposes of the EPA Brownfields Grant Program, a "local government" is defined as stated under 2 CFR 200.64.: Local government means a county, municipality, city, town, township, local public authority (including any public and Indian housing agency under the United States Housing Act of 1937), school district, special district, intrastate district, council of governments (whether or not incorporated as a nonprofit corporation under state law), any other regional or interstate government entity, or any agency or instrumentality of a local government.]
-Land Clearance Authority or another quasi-governmental entity that operates under the supervision and control of, or as an agent of, a general purpose unit of local government.
-Government Entity Created by State Legislature.
-Regional Council or group of General Purpose Units of Local Government.
-Redevelopment Agency that is chartered or otherwise sanctioned by a state.
-State.
-Indian tribe other than in Alaska. (The exclusion of Alaskan Tribes from Brownfields Grant eligibility is statutory at CERCLA §104(k)(1). Intertribal Consortia, comprised of eligible Indian tribes, are eligible for funding in accordance with EPA's policy for funding intertribal consortia published in the Federal Register on November 4, 2002, at 67 Fed. Reg. 67181. This policy also may be obtained from your Regional Brownfields Contact listed in Section VII.)
-Alaska Native Regional Corporation, Alaska Native Village Corporation, and Metlakatla Indian Community. (Alaska Native Regional Corporations and Alaska Native Village Corporations are defined in the Alaska Native Claims Settlement Act (43 U.S.C. 1601 and following).

Grant funds cannot be used for the payment of:
1. Proposal preparation costs;
2. A penalty or fine;
3. A federal cost-share requirement (for example, a cost share required by other federal funds);
4. Administrative costs, such as indirect costs of grant administration, with the exception of financial and performance reporting costs;
5. A response cost at a brownfield site for which the recipient of the grant or loan is potentially liable under CERCLA §107;
6. A cost of compliance with any federal law, excluding the cost of compliance with laws applicable to the cleanup; or
7. Unallowable costs (e.g., lobbying) under 2 CFR Part 200, Subpart E as applicable.

To assist applicants with their proposals, EPA held the EPA National Assessment, RLF and Cleanup Guideline Outreach Webinar on Thursday, October 5, 2017.

The webinar recording, presentation and materials are available at:
http://epawebconferencing.acms.com/p6mk9ckyll8/

The Brownfields Law requires applicants to provide a 20 percent cost share for RLF Grants. For example, a $1,000,000 RLF Grant will require a $200,000 cost share. The cost share, which may be in the form of a contribution of money, labor, material, or services, must be for eligible and allowable costs under the grant and cannot include administrative costs.

Applicants may request a waiver of the 20 percent cost share requirement based on hardship. EPA will consider hardship waiver requests on a case-by-case basis and will approve such requests on a limited basis.

Proposals received after 11:59 p.m. ET November 16, 2017, will not be considered for funding.

In order to submit a proposal1 through www.grants.gov, you must:
1. Have an active DUNS number,
2. Have an active System for Award Management (SAM) account in www.sam.gov,
3. Be registered in www.grants.gov, and
4. Be designated as your organization's AOR.

The registration process for all of the above items may take a month or more to complete.

Funding Guidelines, Tips, and Webinar Materials:
https://www.epa.gov/brownfields/fy-2018-brownfields-assessment-revolving-loan-fund-and-cleanup-grant-guideline-documents

Announcement:
https://www.epa.gov/brownfields/announcing-new-request-proposals-fy-2018-brownfields-assessment-revolving-loan-fund-and

View this opportunity on Grants.gov:
https://www.grants.gov/web/grants/search-grants.html?keywords=EPA-OLEM-OBLR-17-08

Before starting your grant application, please review the funding source's website listed below for updates/changes/addendums/conferences/LOIs.
M. Jerry Minor-Gordon
(202) 566-1817
Minor-Gordon.Jerry@epa.gov

US EPA
Office of Brownfields and Land Revitalization
Mail Code 5105 T
1200 Pennsylvania Ave. NW
Washington, DC 20460

66.818

EPA-OLEM-OBLR-17-08


164043_oppEPA-OLEM-OBLR-17-08-cfda66.818.pdf

164043_oppEPA-OLEM-OBLR-17-08-cfda66.818-instructions.doc

USA: Alabama; Alaska; Arizona; Arkansas; California; Colorado; Connecticut; Delaware; Florida; Georgia; Hawaii; Idaho; Illinois; Indiana; Iowa; Kansas; Kentucky; Louisiana; Maine; Maryland; Massachusetts; Michigan; Minnesota; Mississippi; Missouri; Montana; Nebraska; Nevada; New Hampshire; New Jersey; New Mexico; New York City; New York; North Carolina; North Dakota; Ohio; Oklahoma; Oregon; Pennsylvania; Rhode Island; South Carolina; South Dakota; Tennessee; Texas; Utah; Vermont; Virginia; Washington, DC; Washington; West Virginia; Wisconsin; Wyoming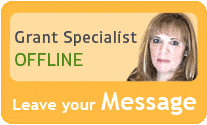 Our team of researchers and grant specialists review hundreds of funding resources daily to make sure GrantWatch.com provides members with the most up-to-date grants.
We have grants for: