Regional Impact Grant (RIG) and Give NCW
Grants to North Central Washington Nonprofits
and Agencies to Meet Community Needs
Agency Type:
Foundation / Corporation

Community Foundation of North Central Washington (CFNCW)

09/01/17
Grants of up to $10,000 to North Central Washington nonprofits, government agencies, and faith-based organizations for a broad range of activities to enhance the quality of life and meet communities needs. Projects must benefit residents of Chelan, Douglas, and Okanogan Counties, excluding the Methow Valley. Funding may support specific projects or general operations.

Receiving a Regional Impact Grant means you also have an opportunity to participate in the Give NCW crowdfunding campaign. The RIG is an opportunity to seek funding directly from the foundation to support a nonprofit project or operations, while the Give NCW component brings awareness to your project and seeks funding from the community to help reach your goal.

Regional Impact Grant: If your organization is chosen to receive an award, you have the option to participate in the Give NCW campaign.

Give NCW: The second phase is a crowdfunding effort through an online grant catalog featuring the Regional Impact Grants awarded. CFNCW promotes Give NCW across the region and invites the general public to donate toward completing the remainder of the funding request. CFNCW will provide regular incentives (which may include matches and/or bonuses) to motivate giving. There will be training available for participating nonprofits to learn how best to take advantage of this opportunity. There is also an option to opt-out of Give NCW if your organization wishes not to participate.

Activities Considered for Support:

-Programs and projects that serve a broad sector of the community (or a particularly vulnerable or at-risk population) and help resolve important existing or emerging community issues.

-Programs and projects that will enable nonprofit and charitable agencies to reduce costs, increase efficiency and move toward self-sufficiency.

-"Seed Grants" to initiate promising new projects and programs so that such projects and programs are able to demonstrate their usefulness to the community

-Final funding for capital campaigns. Capital campaign must be at least 70% complete before CFNCW will consider for a Regional Impact Grant.

-General operating support.

There is no maximum amount of funding that can be requested; however, Regional Impact Grant awards are not likely to exceed $10,000.

CFNCW will award a portion (up to 75%) of the overall request, based on several factors, and the remaining amount will be published on GiveNCW for the public to help complete.

When deciding what size of project is best suited to perform well on GiveNCW, please keep in mind that the 2015 participants in GiveNCW raised an average of $6,000 additional dollars from the community. (The least amount raised by donations from the general public was $490, the most raised was $13,644. This resulted in total grants that ranged from $7,845 to $26,656.)

Organizations who opt-out of Give NCW will still only receive partial funding for their request.

Multi-year requests are not accepted.

Grant funds must be expended within one year of award date.

Grants are for 501(c)3 nonprofit organizations in Chelan, Douglas, and Okanogan Counties, with the exception of those that serve the Methow Valley.

Government entities, (excluding public educational institutions,) and religious organizations defined by the IRS in Section 170(c)1 or 170(b)1A are also eligible.

All other organizations are required to have a 501(c)3 fiscal sponsor prior to submitting a grant request.

Activities Generally NOT Considered for Support:
-Endowment, annual fund drives, budget deficits and debt reduction
-Multi-year grants
-Religious based activities
-Funding for items purchased or activities completed prior to grant decisions
-Sponsorships for fundraising, for-profit events or recurring events directly related to organizational fundraising
-Grants for political campaigns or organizations that directly or indirectly participate in them

Additional Restrictions:

Multiple Regional Impact Grant applications in any one grant cycle from the same organization will not be accepted (exception is for organizations acting as fiscal sponsor for community projects or programs). Regional Impact Grants and Helping Hands grants are separate programs; an application in one program does not preclude an organization's ability to apply for the other.

Grantees who have received a Regional Impact Grant must wait out one grant cycle (one year) before reapplying.

No grants will be made specifically for religious purposes but can be made to religious organizations for general community programs (see Grant Guidelines and Policies).

Requests supporting the Fire recovery efforts are ineligible for Regional Impact Grant.

No grants will be made for projects, programs, and/or equipment that were completed or acquired prior to the scheduled grant award date.

Application opens July 1. The application deadline is September 1.

Most of the Foundation's grant applications are submitted online through a third-party, Common Grant Application:
https://www.commongrantapplication.com/

All eligible grant requests must participate in a site visit by a team comprised of CFNCW staff, board members and/or community volunteers. CFNCW selects site visit team members who do not have conflicts of interest with the applicant.

Regional Impact Grant awards will be announced in early November. The Give NCW campaign will open on Thanksgiving Day and end on December 31.

The total grant award (Regional Impact Grant plus gifts through Give NCW) will be disbursed in January.

Grant Guidelines and Policies:
https://cfncw.org/grant-guidelines-policies/

FAQs: https://cfncw.org/grantsfaq/

Before starting your grant application, please review the funding source's website listed below for updates/changes/addendums/conferences/LOIs.
Community Foundation of NCW
9 S Wenatchee Ave
Wenatchee WA 98801

(509) 663-7716
grants@cfncw.org

USA: Washington: Chelan, Douglas, and Okanogan Counties, with the exception the Methow Valley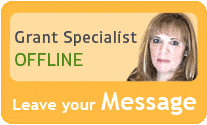 Our team of researchers and grant specialists review hundreds of funding resources daily to make sure GrantWatch.com provides members with the most up-to-date grants.
We have grants for: