General Assistance Grant
Grants to Texas Nonprofits and Agencies
for Assistance to Veterans and Their Families

Texas Veterans Commission (TVC)

09/13/17

10/26/17 5:00 PM Receipt
Grants starting at $5,000 to Texas nonprofit organizations and governmental agencies for assistance to veterans and their families. Funding is intended for emergency assistance, family and children's services, transportation, legal services (excluding criminal defense), employment, training, education, and the development of professional services networks.

Project Service Category descriptions are:

- Employment: This includes job skills and training programs, job search services and other employment-related services. Applicants are to review current programs offered by TVC to ensure Proposed Projects do not duplicate services currently provided by TVC.
- Family Services: Services may include youth programs, family programs, reintegration, and deployment readiness programs. May not include Mental Health components as part of services provided.
- Financial Assistance: Emergency financial assistance that is short-term and temporary in nature, such as, a one-time utility payment, one-time rental payment, transportation assistance, or child care.
- Legal: This includes legal aid, legal clinics and other legal services other than Veterans Courts. This service category does NOT include criminal defense or Veterans Courts as defined in the Texas Government Code, Chapter 124.
- Referral: This category includes those programs that provide information and referral programs.
- Supportive Services: This category is for support services such as elder care, food delivery programs, financial counseling, and case management. Pre-paid service cards, such as gas, groceries, and department store-related cards are NOT allowable. May not include Mental Health components as part of services provided.
- Transportation: May include transportation assistance and transportation programs. Pre-paid gas or pre-paid service cards, cash or cash equivalents are NOT allowable.

Priority will be given to the following service categories:
- Financial Assistance
- Supportive Services

Applicants are encouraged to request a specific funding amount from the following options: $5,000, $15,000, $20,000, $30,000, $50,000, $75,000, $100,000, $150,000, $200,000, $250,000, $300,000, or $500,000

Note: Requests of $500,000 are available to Statewide Proposed Projects ONLY.

Grants awarded under this RFA will begin on July 1, 2018, and end on June 30, 2019.

Who Can Apply?

- Units of local government;
- IRS Code 501(c)(19) posts or organizations of past or present members of the Armed Forces;
- IRS Code 501(c)(3) private nonprofit organizations authorized to do business in Texas;
- Texas chapters of IRS Code 501(c)(4) Veterans service organizations; or
- Nonprofit organizations authorized to do business in Texas with experience providing services to Veterans.

Not Eligible to Apply
1. Individuals;
2. For-profit entities;
3. Units of federal or state government, including state agencies, colleges, and universities;
4. Organizations that have not fulfilled all legal requirements to operate in the state of Texas; and
5. Organizations that do not have current operations in Texas or a Texas-based chapter.

Please note: Applicant organizations with contracts or agreements with the Texas Veterans Commission may be ineligible for Fund for Veterans' Assistance grant funding requested for Proposed Projects involving the same or similar services as those funded under the contract. Applicants are responsible for ensuring their submitted application discloses any such contract. The Proposed Project must be clearly and sufficiently differentiated in Appendix I – The Application from any contracted services.

Restrictions for Financial Assistance grants: Financial assistance payments should only be made if the organization verifies that the Beneficiary is the named person on the utility, rent agreement, mortgage, or other bill presented. Financial assistance payments are not to be made to the Beneficiary, but to the vendor. Medical expenses and child support payments are NOT considered for financial assistance. Gift cards, pre-paid gas cards, other pre-paid service cards, cash or cash equivalents are NOT allowable. May not include Mental Health components as part of services provided. One-time assistance payments shall not cover more than six months. Proposed Projects that include provision of more than one-time emergency rental or mortgage assistance may not be considered for funding under this RFA.

Capital expenditures are prohibited. Vehicle purchase and capital leases are prohibited. "Use" leases or "operational" leases are allowable only when specifically authorized.

The following are also prohibited costs for FVA Grants:
- Cash or Cash Equivalents – per Texas Administrative Code, Title 40, Part 15, Section 460.10(3) distribution of cash or a cash equivalent to veterans and/or their families is prohibited. Cash equivalents can include gift cards and gas cards.
- Scholarships – per Texas Administrative Code, Title 40, Part 15, Section 460.10(5) scholarships for education are prohibited.
- Preparation of Grant Application costs – per this RFA, Section IX. Application Submission, costs associated with preparing and/or submission of an Application are the responsibility of the Applicant.
- "Honoraria" – this is not an allowable cost. The term "fee" should be used in lieu of honorarium in accounting records and consulting agreements.
- Food – FVA reserves the right to restrict a Grantee from expending any funds on food costs or to disallow food costs. FVA will determine if food costs have both a programmatic purpose and are reasonable and necessary for the successful performance of the Proposed Project.
- Construction – per Texas Administrative Code, Title 40, Part 15, Section 460.10(4) acquisition or construction of facilities, except for grant funds awarded under the H4TXH program, is prohibited.
- Child support, alimony are not considered emergency financial assistance and are not permitted under this grant.
- Tax costs in the form of special assessments for capital improvements and/or federal income taxes are not permitted under this grant.

Potential applicants will have the opportunity to participate in an information session regarding the 2018-19 General Assistance grant application to be held via webinar. The webinars are tentatively scheduled for 10 AM on Sep 13, 2017, and 10 AM on Oct 4, 2017. The presentation will be the same for both webinars and FVA staff will take questions at the end. Information regarding the meeting and webinar will be available on the FVA website. Please check the FVA website for updated information.

The information session webinar will address any questions regarding the application or application process, but will not address a specific project or an organization's application.

The application period opens August 2017 and will close October 26, 2017. Applications must be received by 5:00 p.m. at the TVC office in Austin, Texas on October 26, 2017, to be considered for funding.

While there is no mandated matching requirement, the FVA does expect Grantees to share in the operational cost of funded projects. Applicants are required to identify the anticipated funds they will use on the Proposed Project.

All questions pertaining to this RFA must be submitted to the emial address given below with "2018-19 General Assistance Question" in the subject line of the email. Responses will be posted on the FVA website every Friday: http://www.tvc.texas.gov/Apply-For-A-Grant.aspx

Timeline for 2018-19 H4TXH Grant Applications

- August 21, 2017 2018-19 H4TXH RFA opens
- Sep 13 or Oct 4, 2017 Informational application webinar.
- October 26, 2017 All applications must be received by 5:00 p.m., Austin, Texas.
- January 29, 2018 All eligible organizations may present their application to the FVA Advisory Committee in Austin, Texas.
- March 2018 Funding Recommendation meeting.
- May 2018 TVC Commission meeting. Austin, Texas.
- June 2018 Notice of Grant Awards to be sent to funded organizations.
- July 1, 2018 Grant Funding Period begins.
- July 2018 Mandatory grantee training. Additional information will be available at a later date.
- June 30, 2019 Grant Funding Period ends.

Before starting your grant application, please review the funding source's website listed below for updates/changes/addendums/conferences/LOIs.
The electronic submission must have the words "2017-18 General Assistance Grant" in the subject line and emailed to grants@tvc.texas.gov prior to the deadline.

Applications may be sent via U.S. Mail to:
Texas Veterans Commission
Fund for Veterans' Assistance
2018-19 General Assistance Grant
P.O. Box 12277
Austin, Texas 78711-2277

Applications may be delivered via overnight, hand delivery or courier service Monday through Friday, between the hours of 8 a.m. to 5 p.m. to:
Texas Veterans Commission
Fund for Veterans' Assistance
2018-19 General Assistance Grant
Stephen F. Austin Building
1700 N. Congress Avenue, Suite 800
Austin, Texas 78701

USA: Texas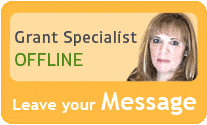 Our team of researchers and grant specialists review hundreds of funding resources daily to make sure GrantWatch.com provides members with the most up-to-date grants.
We have grants for: