Performance Program
Grants to USA, Canada, and International Nonprofit Presenting
Organizations to Promote Contemporary American Music
Agency Type:
Foundation / Corporation

The Aaron Copland Fund for Music

06/30/17 11:59 PM EDT
Grants ranging from $1,000 to $20,000 to USA, Canada, and International nonprofit professional performing ensembles and presenting organizations to improve public knowledge and appreciation of contemporary American music. Funding will be provided for either general operating support or project support, as outlined below.

General Operating Support grants will be awarded to applicants with a history of substantial commitment to contemporary American music and with plans to continue that commitment.

Project Support grants will be awarded for exceptionally important activities relating to contemporary American music proposed by professional performing ensembles and presenting organizations that do not normally feature contemporary American music in their programming.

Please note the following about each of the two grant categories:

- Performing ensembles and presenting organizations whose programming (in terms of duration) for the preceding two seasons does not consist of at least 20% contemporary American music should apply only for Project Support unless otherwise advised in writing in advance by the Grants Manager.

- The awarding of a grant for general operating support in one year does not imply continuation of that support in subsequent years. Project support grants are for that project only, and no more than one grant will be awarded for a single project.

The following criteria will be applied in evaluating grant proposals:

- For ensembles: artistic quality of the ensemble's performances, as determined from the work samples, and its overall repertoire.
- For presenters, or organizations that are otherwise involved with performances: are the ensembles and repertoire being presented of outstanding artistic quality?
- For general operating support applicants: commitment to high-quality performances of contemporary American music over a substantial period of time.
- Demonstrated financial ability to carry a season or project to completion.
- Will granting the request tend to encourage and improve the public knowledge and appreciation of serious American contemporary music?

Please be advised that the panel may consult an applicant's web site, social media accounts, and other publicly available information as a means to verify information contained within a proposal.

In general, grants range from $1,000 to $20,000. Grant amounts for larger organizations with a demonstrated extraordinary commitment to contemporary American music may exceed these amounts at the discretion of the panel.

Project support will be given only for a project that begins in the current season. Thus, for the 2017 grant round, support will only be given to projects that begin between September 1, 2017 and August 31, 2018.

Multi-year projects will be considered if they begin in the current season, but projects that began in an earlier season generally will not be eligible for support.

Applicants must meet the following requirements:

- Nonprofit tax-exempt status*.
- Performance history of at least two years at the time of application.
- Demonstrated commitment to contemporary American music (for General Operating Support applicants).

*Organizations without nonprofit status may seek support with the sponsorship of a nonprofit organization with 501(c)(3) status.

Eligible organizations:

- Chamber sized ensembles of any instrumentation
- Chamber orchestras
- Symphonic or other full-sized orchestras
- Opera companies
- Dance companies and/or ensembles (see note below)
- Vocal ensembles and choruses
- Presenters
- Festivals (see note below)
- Presenter/ensemble hybrids

Individuals and student ensembles are not eligible. Volunteer, community and amateur ensembles are generally not eligible except when authorized in advance to apply by the Grants Manager.

Special note for dance applicants: The Fund's primary focus for dance applicants is on the quality of the music and the performance, which must be by live musicians, not the choreography. However, the choreography must enhance the performance of contemporary American music.

Special note for festival applicants: If your organization is a festival seeking support for training program activity, or is not involved in presenting music or professional ensembles, please seek support from the Supplemental Program.

Special note regarding soloists: Soloists are not eligible to apply on their own, but presenters may apply to present a soloist.

Note: Grants will not be made for the purpose of commissioning composers.

New eligibility for the Performance Program: The Performance Program supports the electronic dissemination of live performances, whether as a simultaneous transmission or via a recording of a live performance, by means including broadcasting and streaming. Expenses such as recording and electronic distribution costs can be considered as eligible costs in a request for general operating or project support when included live performance. Stand-alone recording projects (e.g., an "album") are not eligible for support in this program.

Application Instructions:

Applications must be submitted online. If your organization does not already have an account on the Fund's website, you will need to create a new account. The Fund will approve new accounts as quickly as possible, but please allow one business day for approval.

For more information on how to apply, see the "How to Apply" section on the URL for Full Text link given below.

Application Deadline:

The deadline for applications for each calendar year is 11:59 p.m. Eastern Daylight Time on June 30. Applicants will be notified of funding decisions in or about November of that year. Please do not contact the Fund for information on funding decisions.

Prospective applicants are first encouraged to read the Frequently Asked Questions: https://coplandfund.org/faqs. If your question is not answered there, please contact the Grants Manager prior to the time of application.

Before starting your grant application, please review the funding source's website listed below for updates/changes/addendums/conferences/LOIs.
Click here to create a new online account: https://coplandfund.org/user/register

If your organization already has an account on the Fund's website, click here to log in and apply: https://coplandfund.org/user

Contact Information:

Phone: 212-461-6956
Fax: 212-810-4567
Email: ensembles@coplandfund.org

The Aaron Copland Fund for Music, Inc.
254 West 31st Street, 15th Floor
New York, NY 10001

USA: Alabama; Alaska; Arizona; Arkansas; California; Colorado; Connecticut; Delaware; Florida; Georgia; Hawaii; Idaho; Illinois; Indiana; Iowa; Kansas; Kentucky; Louisiana; Maine; Maryland; Massachusetts; Michigan; Minnesota; Mississippi; Missouri; Montana; Nebraska; Nevada; New Hampshire; New Jersey; New Mexico; New York City; New York; North Carolina; North Dakota; Ohio; Oklahoma; Oregon; Pennsylvania; Rhode Island; South Carolina; South Dakota; Tennessee; Texas; Utah; Vermont; Virginia; Washington, DC; Washington; West Virginia; Wisconsin; Wyoming
USA Territories: American Samoa (USA) Guam (USA) Puerto Rico (USA) Virgin Islands (USA) Northern Mariana Islands (USA)
USA Compact Free Associations: The Federated States of Micronesia (USA) Marshall Islands (USA) Republic of Palau (USA)
Canada: Alberta British Columbia Manitoba New Brunswick Newfoundland and Labrador Northwest Territories Nova Scotia Nunavut Ontario Prince Edward Island Quebec Saskatchewan Yukon
Israel
International country outside of the USA, Israel and Canada.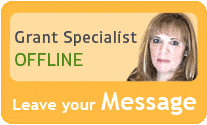 Our team of researchers and grant specialists review hundreds of funding resources daily to make sure GrantWatch.com provides members with the most up-to-date grants.
We have grants for: