Humanities Open Book Program
Grants to USA Nonprofits, Agencies, and IHEs
to Digitize Out-of-Print Humanities Books

National Endowment for the Humanities (NEH) - Office of Digital Humanities (ODH) and Andrew W. Mellon Foundation

09/13/17 Receipt (5:00 PM ET Recommended Submission)
Grants starting at $50,000 to USA nonprofit organizations, government agencies, and IHEs for the digitization of out-of-print humanities literature. Applicants are advised to ensure the required registrations are complete by August 16 and August 30. This program enables scholars, students, teachers, and the public to access humanities books through low-cost ebook technology.

Traditionally, printed books have been the primary medium for expressing, communicating, and debating humanistic ideas. However, the vast majority of humanities books sell a small number of copies and then quickly go out of print. Most scholarly books printed since 1923 are not in the public domain and are not easily available to the general public. As a result, there is a huge, mostly untapped resource of remarkable scholarship going back decades that is largely unused by today's scholars, teachers, students, and members of the public, many of whom turn first to the Internet when looking for information. Modern ebook technology can make these books far more accessible than they are today.

NEH and Mellon are soliciting proposals from academic presses, scholarly societies, museums, and other institutions that publish books in the humanities to participate in the Humanities Open Book Program. Applicants will provide a list of previously published humanities books along with brief descriptions of the books and their intellectual significance. Depending on the length and topics of the books, the number to be digitized may vary. However, NEH and Mellon anticipate that applicants may propose to digitize a total that ranges from less than fifty to more than one hundred books. Awards will be given to digitize these books and make them available as Creative Commons-licensed "ebooks" that can be read by the public at no charge on computers, mobile devices, and ebook readers. The final ebook files must be in EPUB version 3.0.1 (or later) format, to ensure that the text is fully searchable and reflowable and that fonts are resizable on any e-reading device.

Applicants are encouraged to form partnerships, if appropriate, when applying. For example, two or more presses could collaborate to bring together books published by their respective institutions on similar themes and topics.

Applicants are required to create an advisory board composed of scholars, librarians, publishers, and other experts to help select the books to digitize. This advisory board should include at least two members from outside the applicant institution.

Applicants are also required to describe a marketing plan designed to spark interest in the newly digitized books. This would likely take the form of new supplementary content about each book to help introduce it to readers today. For example, a press might commission new introductions to a selection of books as a way to engage today's readers. Alternatively, a press might produce videos or a series of blog entries to help contextualize a group of books that it is proposing to digitize. The marketing plan might include the involvement of original authors or editors, if appropriate.

The Common Good: The Humanities in the Public Square:

NEH invites proposals to digitize books on topics related to its initiative, The Common Good: The Humanities in the Public Square. This initiative seeks to connect the study of the humanities to the current conditions of national life. Many of today's challenges require more than ever the forms of understanding and knowledge represented by the humanities. They require the broadest possible engagement of scholars and the public with the resources of the humanities, including but not limited to the study of language, literature, history, philosophy, comparative religion, and ethics. The study of the humanities can help illuminate the complexity of many contemporary challenges while enriching understanding of the common good.

Note that the Common Good initiative incorporates the Standing Together initiative, which encourages projects related to the experience of war and military service, as well as projects that serve military veterans.

All applications will be given equal consideration in accordance with the program's evaluation criteria, whether or not they respond to the Common Good initiative or the Standing Together initiative.

Awards range from $50,000 to $200,000.

Awards are for one to three years. Projects may begin May 2018.

City or township governments
County governments
Native American tribal governments (Federally recognized)
Nonprofits having a 501(c)(3) status with the IRS, other than institutions of higher education
Private institutions of higher education
Public and State controlled institutions of higher education
Special district governments
State governments

Eligibility is limited to:
-U.S. nonprofit organizations with 501(c)(3) tax-exempt status; and
-State and local governmental agencies and federally recognized Indian tribal governments.

Individuals are not eligible to apply.

Degree candidates may not be project directors.

Project directors may submit only one application to this program at a time, although they may participate in more than one Humanities Open Book project. They may also apply for other NEH and Mellon awards.

When two or more institutions or organizations collaborate on a project, one of them must serve as the lead applicant and administer the grant on behalf of the others.

NEH generally does not award grants to other federal entities or to applicants whose projects are so closely intertwined with a federal entity that the project takes on characteristics of the federal entity's own authorized activities. This does not preclude applicants from using grant funds from, or sites and materials controlled by, other federal entities in their projects.

To be able to submit an application, applicants must have registered with Grants.gov and must have an updated Entity record in the System for Award Management (SAM). More detailed information is immediately below.

All applications to this program must be submitted via Grants.gov. NEH strongly recommends that you complete or verify your registration at least two weeks before the application deadline, since it takes time to process your registration.

NEH strongly suggests that you submit your application no later than 5:00 PM Eastern Time on the day of the deadline. Doing so will leave you time to contact the Grants.gov help desk for support, should you encounter a technical problem of some kind.

Applicant organization must maintain current information in its Entity record in the System for Award Management (SAM).

Program staff recommends that draft proposals be submitted at least four to six weeks before the deadline. Time constraints may prevent staff from reviewing draft proposals submitted after that date.

Applications must be received by Grants.gov on or before September 13, 2017. Grants.gov will date- and time-stamp your application after it is fully uploaded. Late applications will not be reviewed.

Timeline:

-Until September 13, 2017: Contact Office of Digital Humanities program officers (at odh@neh.gov) with questions and for advice (optional)

-August 16, 2017: Submit draft application by this date (optional)

-August 16, 2017: Create or verify your institution's Entity record at the System for Award Management by this date

-August 30, 2017: Register your institution (or verify its registration) with Grants.gov by this date

-September 13, 2017: Submit application through Grants.gov by this date October 2017: peer review panel takes place

-March 2018: meeting of the National Council on the Humanities and meeting of the Mellon Board of Trustees, followed by funding decisions

-March 2018: applicants are notified of the funding decisions

-April 2018: institutional grants administrators and project directors of successful applications receive award documents by e-mail

-May 2018: successful applicants may begin work on their projects

View this opportunity on Grants.gov:
http://apply07.grants.gov/apply/GetGrantFromFedgrants?opportunity=20170913-HZ&agencycode=NEH

Before starting your grant application, please review the funding source's website listed below for updates/changes/addendums/conferences/LOIs.
Contact the NEH Office of Digital Humanities (ODH) via e mail at odh@neh.gov.

Applicants wishing to speak to a staff member by telephone should provide in an e-mail message a telephone number and a preferred time to call.

Applicants who are deaf or hard of hearing can contact NEH via Federal Relay (TTY users) at 800-877-8399.

45.169

20170913-HZ


164804_opp20170913-HZ-cfda45.169-cidHZ2017-instructions..pdf

164804_opp20170913-HZ-cfda45.169-cidHZ2017.pdf

USA: Alabama; Alaska; Arizona; Arkansas; California; Colorado; Connecticut; Delaware; Florida; Georgia; Hawaii; Idaho; Illinois; Indiana; Iowa; Kansas; Kentucky; Louisiana; Maine; Maryland; Massachusetts; Michigan; Minnesota; Mississippi; Missouri; Montana; Nebraska; Nevada; New Hampshire; New Jersey; New Mexico; New York City; New York; North Carolina; North Dakota; Ohio; Oklahoma; Oregon; Pennsylvania; Rhode Island; South Carolina; South Dakota; Tennessee; Texas; Utah; Vermont; Virginia; Washington, DC; Washington; West Virginia; Wisconsin; Wyoming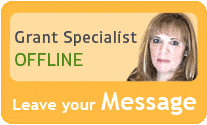 Our team of researchers and grant specialists review hundreds of funding resources daily to make sure GrantWatch.com provides members with the most up-to-date grants.
We have grants for: