Emerging Research Grant
Grants to USA Individual Investigators
for Hearing and Balance-Related Research
Agency Type:
Foundation / Corporation

Hearing Health Foundation

10/28/16

12/02/16 5:00 PM ET

Request a Grant Writer
Grants of up to $30,000 to USA indiviudal investigators for hearing and balance-related research. A letter of intent is due October 28, 2016. Priority is given to new investigators and to projects that are likely to open new lines of inquiry. New and innovative projects developed by established scientists will also be considered.

Research Topic Details:

1. General Hearing Health: In addition to specific topics below, HHF supports research in the following areas of special interest:

- Physiology of hearing and balance
- Epidemiology of auditory and vestibular disorders
- Human otopathology
- Diagnosis, treatment and prevention of hearing loss and balance disturbance
- Human genetics and mouse models of peripheral and central auditory/balance dysfunction
- Innovation in cellular and molecular therapies
- Auditory and vestibular implants, and hearing aids

2. Central Auditory Processing Disorders: CAPD is a general term for a range of disorders within the ear and brain that affect the processing of auditory information. The following areas of research are of special interest:

- Normal and abnormal auditory processing creating testable models of auditory processing disorders etiology, diagnosis, and treatment of CAPD
- Genetics of CAPD
- Development of screening tools and diagnostic tests for CAPD including behavioral, physiologic and neuroimaging
- Language, music, learning and communication issues related to CAPD

3. Hearing Loss in Children: Congenital and acquired childhood hearing loss, if left untreated, can have devastating, lifelong consequences. The following areas of research are of special interest:

- Etiology of childhood hearing loss (e.g., genetic, infectious, traumatic)
- Assessment and diagnosis of childhood hearing loss
- Auditory neuropathy
- Behavioral, cognitive, developmental, and psychosocial consequences of childhood hearing loss
- Impact of early intervention
- Education of the hearing impaired child
- Cochlear implants and Auditory Brainstem Implants in children

4. Hyperacusis: Hyperacusis is characterized by an increased sensitivity and reduced tolerance to certain aspects of sound. Research in the following areas are of special interest:

- Mechanisms of hyperacusis
- Development of animal models
- Genetics of hyperacusis
- Etiology, diagnosis, and treatment of hyperacusis
- Brain imaging, biomarkers, electrophysiology of hyperacusis
- Distinctions between hyperacusis and tinnitus
- Interaction between auditory nerve and trigeminal nerve information

5. Meniere's Disease: Meniere's disease is characterized by episodic vertigo, hearing loss, tinnitus, and the sensation of ear fullness. The following areas of research are of special interest:

- Mechanisms of endolymphatic hydrops including mechanisms of cochlear fluid regulation
- Genetics of Meniere's disease
- Animal models of Meniere's disease
- Imaging of hydrops
- Etiology, diagnosis, and treatment of Meniere's disease
- Vestibular function and dysfunction

6. Stria: The stria vascularis plays an important role in inner ear homeostasis. Basic, translational, and clinical research on the stria vascularis and spiral ligament are of special interest including:

- Normal and abnormal development
- Normal and abnormal function
- Cell types and their physiology
- Endocochlear potential
- Ion transport mechanisms
- Genetics of the cochlear lateral wall
- Etiology, diagnosis, and treatment of stria-related hearing loss

6. Tinnitus: Tinnitus is the perception of sounds in the ear in the absence of an acoustic stimulus. Research is needed on both the perception of and reaction to tinnitus, focusing on the following areas:

- Peripheral and central mechanisms
- Role of ion channels, ototoxicity, genetics
- Subjective and objective assessment
- Etiology, diagnosis, treatment, and prevention
- Imaging of tinnitus

7. Usher Syndrome: Usher syndrome is characterized hearing loss and retinitis pigmentosa and is the most common cause of combined blindness and deafness. Research focusing on the following areas is of special interest:

- Etiology, diagnosis, and treatment of Usher Syndrome
- Genetics of Usher syndrome
- Role of identified genes in hearing and vision
- Creation of mouse models of Usher syndrome
- Development of molecular and cellular therapies

HHF grants up to $30,000

HHF awards grants for the project period of July 1 - June 30, 2017.

Applicants should demonstrate experience and strong research training as well as sufficient institutional support (facilities, time, and mentorship) to carry out the proposed work. Applicants should hold an M.D., Ph.D., Au.D. or equivalent degrees. Principal investigators should be in the early stages of independent research careers.

Further, applicants must meet the following eligibility criteria:

Candidate:
If the applicant is a post-doctoral fellow, it is expected that he or she be at the senior level. Further, the applicant must demonstrate in the application that he or she is on a pathway to independence. Specifically, the applicant should indicate how the proposed aims will help with his or her transition toward independence from the mentor, including how the proposed research is distinct from the mentor's research program.

No prior or current services as Principal Investigator on a major independent research award (e.g., R00, R03, R21, R01, VA Merit, DoD, or equivalent). Prior appointment on fellowship/training grants or prior service as a Principal Investigator on a mentored career development award is allowable.

Appointment at a non-profit educational, governmental or research institution within the US. Appointments may include faculty, postdoctoral fellow, or clinical/research fellow. Graduate students and medical residents are not eligible to serve as Principal Investigators. Proposed research related to one of the hearing and balance topics advertised in the ERG Request for Applications. A required Letter of Intent must provide justification for the relevance of the proposed research to the designated ERG topic area.

Ineligibility: Applications from those researching at institutions outside of the United States. Graduate students are not eligible. Applications for research continuation or bridge funding should not be submitted. Applicants concurrently receiving research support of (>$75,000 per annum in direct costs of research sponsorship) from any other (combined) source(s) are not eligible. Funding of pending awards during the HHF award period may necessitate the return of the balance of HHF award. Applications from investigators with R00, R01, R03, R21 or
equivalent funding within the past five years will not be considered. Applicants who have received one or more years of HHF support are not eligible. Second-year applicants are no longer eligible.

Grant funds may only be used for the direct costs of carrying out approved projects such as:

- Salaries of technical and supporting personnel;
- Limited alteration and renovation of existing facilities;
- Supplies including drugs and services; and
- Other specifically authorized expenses as may be essential to carrying out the project.
- If an institution requires an allocation for indirect costs that amount may not exceed $3,000 (10% of the total grant award); regardless of the indirect amount, the HHF award will not exceed $30,000.

Grant funds may not be used for the following:

- Salary of applicant, co-investigator or individuals with a doctorate degree;
- Travel;
- Living expenses;
- Reprints;
- Overhead costs exceeding 10% of project costs; and
- Public information, education programs or training costs (including tuition).

A letter of intent is due October 28, 2016 by 5:00 PM ET.
The full application will open early November, 2016.
Application Due: December 2, 2016.

Before starting your grant application, please review the funding source's website listed below for updates/changes/addendums/conferences/LOIs.
Begin the application process with an eligibility quiz:
https://hearinghealth.foundationconnect.org/GrantsManager/Pages/EligibilityQuiz.aspx?OrgID=00D700000001qzZ&QuizID=a0h70000003KTt3&InquiryRT=012700000009itk

After an eligible applicant passes the quiz, click "Continue" and then once directed to the main homepage click "Register" to create an account as shown below.

Note: Applicants who submitted an application or LOI for the 2013 or 2014 funding cycle and already have a Username and Password should NOT register again. Log In with your Username and Password previously used. Contact grants@hhf.org if you have questions regarding this.

Hearing Health Foundation
363 Seventh Avenue, 10th Floor
New York, NY 10001-3904

(212) 257-6140
(866) 454-3924 (TTY)
grants@hhf.org

USA: Alabama; Alaska; Arizona; Arkansas; California; Colorado; Connecticut; Delaware; Florida; Georgia; Hawaii; Idaho; Illinois; Indiana; Iowa; Kansas; Kentucky; Louisiana; Maine; Maryland; Massachusetts; Michigan; Minnesota; Mississippi; Missouri; Montana; Nebraska; Nevada; New Hampshire; New Jersey; New Mexico; New York City; New York; North Carolina; North Dakota; Ohio; Oklahoma; Oregon; Pennsylvania; Rhode Island; South Carolina; South Dakota; Tennessee; Texas; Utah; Vermont; Virginia; Washington, DC; Washington; West Virginia; Wisconsin; Wyoming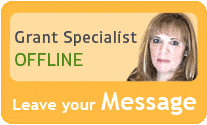 Our team of researchers and grant specialists review hundreds of funding resources daily to make sure GrantWatch.com provides members with the most up-to-date grants.
We have grants for: