Nonprofit Management Fund Grant
Grants to Wisconsin Nonprofits in Eligible Counties for
Resources to Address Institutional Capacity Building
Agency Type:
Foundation / Corporation

Greater Milwaukee Foundation (GMF) - Nonprofit Management Fund

11/15/17
Grants ranging from $1,000 to $10,000 to Wisconsin small and medium-sized nonprofit organizations which serve Waukesha, Washington, Ozaukee, and Milwaukee counties for resources to focus on capacity building. Funding may focus on corporate structure, management, and organizational planning.

Funding Categories
Corporate Structure/Board of Directors – Building capacity of the organization's board to lead and govern through proven modes, practices and policies.

Technical Assistance/Development that addresses:

- Recruitment and orientation of Directors and Committee Members
- Board Governance (leadership charge, officers, committees, meetings, accountability)
- Committee Activation (leadership, meetings, accountability)

Technical Assistance/Training that addresses the many ways that governing boards can learn how to execute their roles and responsibilities and know, value and leverage contributions of their Directors or non-director Committee members.

Examples include but not limited to:
- Organization/Board Planning (annual/strategic)
- Collaboration/Partnerships
- Financial Management Oversight
- Income Planning
- Fund Development Planning
- Fundraising Special Events (organizing, planning, execution, evaluation)
- Trends in Nonprofit Management
- Technology Planning
- Communications/Marketing Planning

Management Assistance – Building capacity of the organization's operation (policies and practices) to fulfill its mission, vision and goals.

Technical Assistance that addresses, but not limited to:

- Programs and Services (assessment, accountability, record keeping, collaboration)
- Staff Development & Training (team building, performance management, staffing structure)
- Financial Management/Budget Construction
- Facilities (space assessment & planning)
- Technology (use/implementation, needs assessment, planning)
- Organization Planning (strategic/business plan)
- Organization Assessment
- Leadership Succession (Executive/Board)
- Fund Development Planning

Organizational Alternative – Professional facilitation of organization's planning for:

- Merger
- Restructuring
- Joint Venture Project
- Partnership/Collaboration
- Dissolution

Grants awarded will range from $1,000 – $10,000.

Grants awarded will be project specific and nonrenewable. Multi-year requests are allowed.

Applicant Eligibility:
Small and medium-sized private, nonprofit, tax-exempt 501(c)3) organizations, which have been incorporated for at least two years and serve Milwaukee, Ozaukee, Washington, or Waukesha counties. Applicants must have an annual operating budget of at least $25,000 and no greater than $3 million.

Religious organizations will be considered for project support if the proposed work serves the general community and neighborhood beyond the membership of the applicant. Projects to promote a particular denomination or faith will be ineligible.

In order for a statewide organization to be considered for funding, 70 percent of its work must be in the greater Milwaukee area.

The fund will not award grants to organizations with a primary mission of grantmaking.

Business Improvement Districts or other entities that have a taxing authority are ineligible to apply

- Grants will not be made for general operating support, office equipment or furnishings, construction or rehabilitation of facilities, emergency repairs, payroll needs, debt liquidation, or routine financial audits.
- The fund does not support general program planning, program evaluation, or community needs assessment.
- The fund will not underwrite expenses associated with capital campaigns, including feasibility studies.
- The fund will not consider funding for independent contractors to perform staff functions.

The deadline for the current cycle is November 15, 2017.

2017 Grant Calendar 

Cycle 1: Feb. 1: Online application opens - Feb. 17: Application closes

Cycle 2: May 1: Online application opens - May 17: Application closes

Cycle 3: August 1: Online application opens - August 16: Application closes

Cycle 4: Nov. 1: Online application opens - Nov. 15: Application closes

First time applicants must first create an organizational profile before receiving access to the grant application. Not to be confused with the application itself, the profile provides necessary general information about your agency that is not contained in the grant application. For questions regarding the grant process or proposal development, please contact Denise Patton, fund adviser.

For more information on how to create an organizational profile:
http://www.greatermilwaukeefoundation.org/grants/grant-seekers/instructions/

Grant Guidelines:
http://www.greatermilwaukeefoundation.org/grants/grant-seekers/other-grant-opportunities/nonprofit-management-fund/nonprofit-management-guidelines/

Before starting your grant application, please review the funding source's website listed below for updates/changes/addendums/conferences/LOIs.
Online application link: https://pol.greatermilwaukeefoundation.org/login.go

First time applicants should create a new username and password using this link: https://pol.greatermilwaukeefoundation.org/register.go

Denise Patton
dpatton@bdpandassociates.com
414.271.4869

Greater Milwaukee Foundation
101 W Pleasant St., Ste 210
Milwaukee, WI 53212
tel. 414-272-5805
fax. 414-272-6235

USA: Wisconsin: Milwaukee, Ozaukee, Washington, or Waukesha counties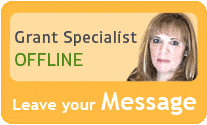 Our team of researchers and grant specialists review hundreds of funding resources daily to make sure GrantWatch.com provides members with the most up-to-date grants.
We have grants for: