PCMA Education Foundation Grants
Grants to USA, Canada, and International Organizations
for the Professional Development of the Business Events Industry
Agency Type:
Foundation / Corporation

Professional Convention Management Association (PCMA) Education Foundation

10/15/17

11/30/17
Grants to USA, Canada, and International organizations for activities that foster inspiration in the business events and meetings community. LOIs are due by October 15. Projects may involve groundbreaking research, senior level education, and scholarships for individuals to support new generations of event strategists throughout the world.

Projects must align with the Foundation's Strategic Plan, have a broad impact, and have the potential to advance the meetings and conventions industry. PCMA is committed to the professional development of the business events industry and shaping tomorrow's leaders.

Main principles of PCMA Education Foundation Strategic Plan:

Industry Transformation: The Foundation will serve as a catalyst for fostering fundamental change for the advancement of the industry

Leading Edge Research and Education: The Foundation will foster industry innovation through funding research and education initiatives

Organization Optimization and Alignment: The Foundation's resources (human, financial, time) will be fully aligned to allow optimal support of PCMA's and the Foundation's strategic priorities

2017 Research Topics:

Research priorities were driven by the PCMA education strategy, senior business events industry leaders, and a research needs assessment.

Emerging Business Event Models:

What are the emerging business event models by region and what will the impact be on event strategies and host organizations? How is globalization impacting business event models and their execution?

Consideration: Region-specific business nuances (North America, Middle East and Western Europe, Asia/Pacific).

Suggested Outputs:
-Best Practices for Navigating Emerging Business Event Models
-Case Study on Emerging Business Event Models and Impact on Business Event Strategy

Adult Education Delivery Trends:

What are the new trends for adult education delivery? How can business event strategists capitalize on these trends to enhance the attendee experience? How is education delivery perceived in various parts of the world? What are the content themes?

Consideration: Regionalization (content, delivery methods, and nuances)

Suggested Output:
-Guide to Adult Education Delivery Trends

Business Case for Event Attendance:

What specific elements of business events do attendees value the most and how does that impact their decision to participate in the future? How can meeting attendees quantify and measure the value of face to face interaction to their organizations? How can event strategists and host organizations help identify and articulate these metrics? How can business event strategists best showcase the case for participation to retain and attract new attendees?

Consideration: Gathering benchmarking data to monitor over time.

Suggested Outputs:
-Tool for Measuring Event Return on Investment (Time and Financial)
-Key Factors in Acquiring and Retaining Event Attendees

The median grant amount for projects funded in recent years is $20,155 falling into a complete bell curve range of approximately $5,000 - $50,000 and a normal range of approximately $10,000 - $25,000.

The PCMA Education Foundation does not fund projects that benefit an individual's personal matters, any commercial and/or financial interests, venture capital proposals, capital improvements, business equipment or supplies, endowments or other projects/initiatives that do not align with PCMA's Strategic Plan.

Proposals are accepted from the U.S. and internationally, however all proposals must be submitted in English and budgets must be proposed in U.S. Dollars.

Applicants must first submit brief LOI via email.

Foundation staff and Volunteer leadership will review LOI and send a Grant Application invitation if the project aligns with strategic plan and research focus areas.

Following the submission of an application a 10 minute presentation (via Skype or other) and 5 minute Q&A with Foundation Grants Committee may be scheduled

Deadlines:

-Letters of Inquiry Deadline: October 15, 2016
-Invitations Sent to Apply: October 31, 2016
-Full Proposal Deadline: November 30, 2016
-Final Funding Decision Announcement: January 15, 2017

-Letters of Inquiry Deadline: February 15, 2017
-Invitations Sent to Apply: February 30, 2017
-Full Proposal Deadline: March 31, 2017
-Final Funding Decision Announcement: May 15, 2017

-Letters of Inquiry Deadline: June 15, 2017
-Invitations Sent to Apply: June 30, 2017
-Full Proposal Deadline: July 31, 2017
-Final Funding Decision Announcement: September 15, 2017

-Letters of Inquiry Deadline: October 15, 2017
-Invitations Sent to Apply: October 30, 2017
-Full Proposal Deadline: November 30, 2017
-Final Funding Decision Announcement: January 15, 2018

Before starting your grant application, please review the funding source's website listed below for updates/changes/addendums/conferences/LOIs.
Stacey Shafer, Senior Director, Operations
312-423-7215
sshafer@pcma.org

PCMA Education Foundation
35 East Wacker Drive
Suite 500
Chicago, Illinois 60601
USA

Toll-Free: +1 877.827.7262
Main: +1 312.423.7262
Fax: +1 312.423.7222

USA: Alabama; Alaska; Arizona; Arkansas; California; Colorado; Connecticut; Delaware; Florida; Georgia; Hawaii; Idaho; Illinois; Indiana; Iowa; Kansas; Kentucky; Louisiana; Maine; Maryland; Massachusetts; Michigan; Minnesota; Mississippi; Missouri; Montana; Nebraska; Nevada; New Hampshire; New Jersey; New Mexico; New York City; New York; North Carolina; North Dakota; Ohio; Oklahoma; Oregon; Pennsylvania; Rhode Island; South Carolina; South Dakota; Tennessee; Texas; Utah; Vermont; Virginia; Washington, DC; Washington; West Virginia; Wisconsin; Wyoming
USA Territories: American Samoa (USA) Guam (USA) Puerto Rico (USA) Virgin Islands (USA) Northern Mariana Islands (USA)
USA Compact Free Associations: The Federated States of Micronesia (USA) Marshall Islands (USA) Republic of Palau (USA)
Canada: Alberta British Columbia Manitoba New Brunswick Newfoundland and Labrador Northwest Territories Nova Scotia Nunavut Ontario Prince Edward Island Quebec Saskatchewan Yukon
Israel
International country outside of the USA, Israel and Canada.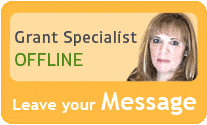 Our team of researchers and grant specialists review hundreds of funding resources daily to make sure GrantWatch.com provides members with the most up-to-date grants.
We have grants for: