Residential Substance Abuse Treatment (RSAT)
Grants to Montana Government and Tribal Agencies for
Substance Abuse Treatment in Correctional Facilities

Montana Board of Crime Control (MBCC)

07/28/17 12:00 PM Noon Receipt
Grants starting at $25,000 to Montana government and tribal agencies to prevent the cycle of alcohol use, drug use, and violence. This program aids tribal, local, and state governments in the development and implementation of substance abuse treatment programs in local, tribal, and state jails, correctional, and detention facilities. Funding also supports the creation and maintenance of community-based aftercare services for individuals, with a strong emphasis on evidence-based practices.

RSAT enhances the capabilities of states and units of local and tribal governments to provide residential substance abuse treatment for incarcerated inmates; prepares individuals for community reintegration by incorporating reentry planning activities into treatment programs; and assists offenders and their communities through the reentry process by delivering community-based treatment and other broad-based aftercare services.

Priority Projects:

Jail-based Programs:
-Engage participants for at least three months.
-Focus on the inmate's substance use diagnosis and addiction-related needs.
-Develop the inmate's cognitive, behavioral, social, vocational, and other skills to solve the substance abuse and related problems.
-Require urinalysis and/or other proven reliable forms of drug and alcohol testing for program
participants, including both periodic and random testing, and for former participants while they remain in the custody of the state or local government.
-Prepare participants for successful community reintegration, including post-release referral to appropriate evidence-based aftercare treatment and service providers that support the use of medication-assisted treatment.

If possible, jail-based programs should separate the treatment population from the general correctional population and program design should be based on effective, scientific practices.

Aftercare Programs:

Per 42 U.S.C. 3796ff-1(c), to be eligible for funding under the RSAT Program, a state shall ensure that individuals who participate in the substance abuse treatment program established or implemented with assistance provided under this program, will be provided with aftercare services. Aftercare services must involve coordination between the correctional treatment program and other social service and rehabilitation programs, such as education and job training, parole supervision, halfway houses, self-help, and peer group programs. To qualify as an aftercare program, the head of the substance abuse treatment program must work in conjunction with state and local authorities and organizations involved in substance abuse treatment, to assist in the placement of program participants into community substance abuse treatment facilities on release. In addition, states shall coordinate these activities with any Substance Abuse and Mental Health Services Administration (SAMHSA) funded state and/or local programs that address the needs of this target population. A state may use amounts received for aftercare if the chief executive officer of the state certifies that the state is providing, and will continue to provide, an adequate level of residential treatment services.

Best Practices:

The Office of Justice Programs (OJP) places a strong emphasis on the use of data and evidence in policy making and program development in criminal justice. OJP is committed to:

-Improving the quantity and quality of evidence OJP generates.
-Integrating evidence into program, practice, and policy decisions within OJP and the field.
-Improving the translation of evidence into practice.

OJP considers programs and practices to be evidence-based when their effectiveness has been demonstrated by causal evidence (generally obtained through one or more outcome evaluations). Causal evidence documents a relationship between an activity or intervention (including technology) and its intended outcome, including measuring the direction and size of a change, and the extent to which a change may be attributed to the activity or intervention. Causal evidence depends on the use of scientific methods to rule out, to the extent possible, alternative explanations for the documented change. The strength of causal evidence, based on the factors described above, will influence the degree to which OJP considers a program or practice to be evidence-based. OJP's Crime Solutions web site is one resource that applicants may use to find information about evidence-based programs.

Provision of Evidence-Based Substance Abuse Treatment Services:

Applicants are strongly urged to provide substance abuse treatment practices and services that have a demonstrated evidence base and are appropriate for the target population. Applicants should identify the evidence-based practice being proposed, identify and discuss the evidence showing the practice is effective, discuss the population(s) for which the practice has been shown effective, and show it is appropriate for the proposed target population. Additional information on evidence-based treatment practices can be found in SAMHSA's Guide to Evidence-Based Practices available at www.samhsa.gov/ebpwebguide. The Guide provides a short description and a link to websites with relevant evidence-based practices information—either specific interventions or comprehensive reviews of research findings. Note that SAMHSA's Guide also references the National Registry of Evidence-Based Programs and Practices (NREPP), a searchable database of interventions for the prevention and treatment of mental and substance use disorders. NREPP is intended to serve as a decision support tool, not as an authoritative list of effective interventions. Being included in NREPP, or in any other resource listed in the Guide, does not mean an intervention is "recommended" or that it has been demonstrated to achieve positive results in all circumstances.

Allowable Uses of RSAT funds can include, but are not limited to, the following:
-Counselor salaries
-Treatment therapist, family therapy
-Case management services

Generally Allowable Costs (list not all-inclusive):
-Advertising and public relations costs – restrictions apply;
-Audit costs - If your agency receives less than $750,000 per year in total federal assistance, you will not be required to arrange for an audit and may not charge audit costs to your grant. Agencies receiving $750,000 per year or more in total federal assistance will be required to have an audit performed, in accordance with federal guidelines. Costs for such an audit should be charged proportionately to all programs being audited;
-Communication costs;
-Compensation for personal services – detailed time and attendance records are required
-Employee morale, health, and welfare costs;
-Equipment – must be integral to the project. Equipment is defined as having a useful life of more than one year and an acquisition cost greater than $5,000;
-Insurance and indemnification – restrictions apply;
-Maintenance and repair costs – restrictions apply;
-Material and supplies costs;
-Meetings and conferences – restrictions apply;
-Memberships, subscriptions and professional activity costs – restrictions apply;
-Professional/consultant service costs must follow the applicable federal grant guidelines and state policy;
-Publication and printing costs – restrictions apply;
-Rental costs of buildings and equipment;
-Training costs; and
-Travel costs – mileage, per diem, and lodging cannot exceed state rates.

Funding will depend upon the availability of federal funds, but will not be less than $25,000.

Applications and their components must be submitted based upon a 12-month period (October 1, 2017 to September 30, 2018).

Eligible applicants include local and tribal governments and state agencies. Private, and non-private, nonprofit agencies are not eligible to apply.

Note: Federal regulations require applicants to establish and maintain proper accounting systems and financial records to include policies and procedures.

Unallowable Costs (list not all-inclusive):
-Bad debts;
-Construction in general;
-Compensation and travel of federal employees;
-Costs incurred outside the project period;
-Donations and contributions;
-Entertainment;
-Fines, penalties, and interest expense;
-Food and beverages (including alcoholic);
-Fundraising and investment costs;
-Goods or services for personal use;
-Land acquisition/purchase of real property;
-Lobbying;
-Membership fees to organizations whose primary activity is lobbying;
-Pre-agreement costs;
-Purchase or lease of vehicles;
-Supplanting;
-Tips; and
-Uniform allowances.

Matching contributions of 25% (cash or in-kind) of the total cost of each RSAT project (federal funds plus local match) are required and must be derived from non-federal sources. All funds designated as match are restricted to the same uses as the RSAT funds and must be expended within the grant period.

Proposals must be received by MBCC no later than 12:00 PM Noon on July 28, 2017 to receive MBCC review and consideration.

New applicants must register online and are encouraged to register immediately upon intent of application.

To mitigate any potential application submission difficulties, MBCC strongly urges application submission 72 hours prior to the due date.

Applicants for Federal awards are required to have a Dun & Bradstreet (DUNS) number and to maintain a current registration in the System for Award Management (SAM).

Applicants having questions or requiring clarification or interpretation of any section within this RFP must address these issues via the MBCC website on or before June 30, 2017 at 5:00 PM.

MBCC will provide a written response by July 7, 2017 to all questions received by the deadline. MBCC's response will be by written response and will be posted on the MBCC website, under 17-11 RFP Question and Answer Request, by the close of business July 7, 2017.

Crime Statistics: Agencies may utilize crime data that is collected by the MBCC Statistical Analysis Center to include in their applications. MTIBRS Online Reporting (MOR) is an analytical/statistical tool that takes full advantage of Montana's Incident-Based Reporting System (MTIBRS). Users can select reports based on offense, offender/arrestee, victim, and property data elements or can create their own custom reports based on multiple variables. Data from 2005 through 2015 is currently available. Applicants are encouraged to continue checking the MBCC website for updated data.

Schedule of Events
-RFP Issue Date: June 16, 2017
-Deadline for receipt of written questions: June 30, 2017
-Deadline for issuance of MBCC's written responses to questions: July 7, 2017
-RFP Submission Deadline: July 28, 2017 at 12:00 PM Noon
-Staff Review: July 28 - August 4, 2017
-Prevention/Treatment Committee: To be scheduled no earlier than August 7, 2017 and no later than September 13, 2017
-Board of Crime Control Approval: September 13, 2017
-Project Start Date: October 1, 2017
-Project End Date: September 30, 2018

Grant Description:
http://mbcc.mt.gov/Funding/Grant-Offerings/Grant-Descriptions#RSAT

Before starting your grant application, please review the funding source's website listed below for updates/changes/addendums/conferences/LOIs.
Applicants are to submit questions using the online MBCC RFP Question and Answer Request found at http://mbcc.mt.gov/Funding/Grant-Offerings, under 17-11 RFP Question and Answer Request. Clear reference to the section, page and item in question must be included in the request.

Register online to apply:
http://apps.mbcc.mt.gov/osas/Default.aspx

Carrie Lutkehus, Program Specialist
(406) 444-2632
clutkehus@mt.gov

Connie Young, Accountant
(406) 444-7361
cyoung@mt.gov

Montana Board of Crime Control
5 South Last Chance Gulch
PO Box 201408
Helena, MT 59620-1408

Office: (406) 444-3604
FAX: (406) 444-4722
TTY: (406) 444-7099

For assistance in accessing MOR or for technical assistance regarding crime statistics, agencies should request the information via email at mbcc@mt.gov.

For more information about MOR, contact:

Candy Kirby
(406) 444-3651
candyk@mt.gov

Kathy Ruppert
(406) 444-2084
kruppert@mt.gov

RFP # 17-11 (R)

USA: Montana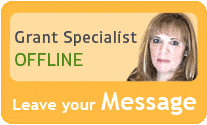 Our team of researchers and grant specialists review hundreds of funding resources daily to make sure GrantWatch.com provides members with the most up-to-date grants.
We have grants for: