Community Development Block Grant (CDBG)
Grants to Las Vegas, Nevada Nonprofits to Benefit
Low and Moderate-Income Populations

City of Las Vegas

11/15/17

12/14/17 3:00 PM PST Receipt
Grants to Las Vegas, Nevada nonprofit organizations for community services and community development activities that benefit low and moderate-income populations. Applicants must attend the November 14 or November 15 technical assistance workshop to be eligible. Focus areas include seniors, youth, homelessness, and special needs populations.

Overview:

The City of Las Vegas seeks qualified applicants that will provide opportunities for affordable housing to prevent and reduce homelessness, create safe and livable communities, economic opportunities for individuals with low to moderate incomes, and educational enrichment opportunities. The Request for Proposal (RFP) invites qualified organizations to submit an application for an assessment of their organizational structure, staffing, their organization's ability to meet the scope of work, and relevant experience.

Program Background:

Federal entitlement funds are appropriated by Congress and provided to the City of Las Vegas by the U.S. Department of Housing and Urban Development's Community Development Block Grant (CDBG) Program, Emergency Solutions Grant (ESG), and Housing Opportunities for Persons with AIDS (HOPWA) Grant. These grant programs are designed to assist residents with life's necessities, which will ultimately promote a better quality of life. The City of Las Vegas seeks new and innovative programs that are proven effective and that will improve the quality of life for low- and moderate-income Las Vegas residents.

Eligible applicant programs must address at least one of the City of Las Vegas' Fiscal Year 2018-2019/2019- 2020 focus areas: youth, seniors, homelessness and special needs populations.

Lastly, eligible applicants must demonstrate programming that is supported by evidence-based practices. The U.S. Department of Housing and Urban Development defines evidence-based approach or practice as, "a specific technique or intervention model shown to have positive effects on outcomes through rigorous evaluation." It is expected that organizations applying for program funding associated with this grant will follow an evidence-based practice model for programming.

Contract Scope:

The City of Las Vegas' focus areas for Fiscal Year 2018-2019 include youth, seniors, homelessness and special needs populations. Program applications must address at least one of the four focus areas.

Youth:

The City of Las Vegas is committed to promoting education enrichment opportunities to residents in their formative years. Qualified programs claiming a youth program focus must meet one or more of the following outcome achievements:

a. School readiness of pre-school aged children;
b. Children reading at grade level by the third grade;
c. Students remaining on track to graduate high school; and
d. Reducing racial and ethnic disparities related to disciplinary practices that result in students of color coming into contact with the juvenile justice system (school-to-prison pipeline).

Examples of outcome indicators for this category are: (1) pre-and post-test data indicating a measurable increase in academic achievement and/or meeting graduation requirements; (2) reduction in the number of students of color involved with school disciplinary systems

Seniors:

The City of Las Vegas endeavors to work with and support community programs that support senior citizens aging in place. Qualified programs will adhere to the U.S. Department of Housing and Urban Development's definition of "elderly person" (24 CFR 891.205) which defines an elderly person as 62 years of age or older. Qualified programs that meet a need specific to the elderly population may include:

a. Transportation programs that increase access to medical visits and social activities and other necessary events
b. Meal programs that increase and promote nutrition and health; and
c. Case management that connects seniors to community resources

Examples of outcome indicators for programs with a senior focus include measurable data that demonstrates the effectiveness of the program, including but not limited to increased participation in meal programs; increases in transportation to medical and other necessary appointments; and an increase of seniors living independently.

Homelessness:

The City of Las Vegas endeavors to reduce the number of homeless individuals identified through the Southern Nevada Homeless Census by 5% and will continue to work with and support program services, and community partners, including the City of Las Vegas' Courtyard Project to prevent homelessness and provide permanent housing opportunities in the community. Programs with a homelessness focus must have a program that targets families with children, homeless youth, and/or single, homeless adults. Eligible applicants must meet one or more of following criteria in the proposed program(s):

a. Provide intensive case management;
b. Provide vocational training and/or assistance with job placement; or
c. Provide a service that can be demonstrated as having a substantial, positive impact among the homeless population.

Successful applicants will be encouraged to provide data demonstrating positive impact on the Community Queue Waiting List in HMIS as well as measurable data to support individual and community impact. An example of an outcome indicator for programs with a homelessness focus include at least six (6) months data that supports clients becoming self-sufficient and stable with minimal risk of becoming homeless after program exit. Self-sufficiency is defined as requiring no outside help in satisfying one's basic needs (housing, food, etc.)

Special Needs:

The City of Las Vegas strives to support community organizations that focus on providing services to clientele who are generally presumed by HUD to be principally low to moderate-income persons. Pursuant to 24 CFR 570.208 (a)(2)(A), the City of Las Vegas has determined the following categories as eligible for funding:

a. Abused children;
b. Battered spouses;
c. Severely disabled;
d. Illiterate adults;
e. Persons with HIV/AIDS (applicants applying for this category must do so through the HOPWA Grant); and
f. Mentally ill

Outcome indicators for this category must provide measurable data to support individual and community impact.

Bonus points will be awarded based on the following factors:
-Whether a sustainability plan that demonstrates the agency's capacity to continue the program well after the funding term is in place; and
-Whether a collaboration plan that demonstrates partnership with community providers to execute services is in place.

Additional bonus points will be provided to applicants whose representatives attended the 2017 City of Las Vegas Non-Profit Symposium.

This RFP is for a two-year grant period.

Eligible applicants are defined as those that:
1. Are a 501(c)(3) or 501(c)(4) nonprofit;
2. Have been in business at least one year prior to the application release date;
3. Identified as active and in good standing with the Nevada Secretary of State office; and,
4. In possession of a current City of Las Vegas Business License with an address where the services will be provided.

Also, eligible applicant programs must meet at least one of the three HUD CDBG Program

National Objectives:
-Benefitting low-and moderate-income persons;
-Preventing or eliminating slums or blight; or
-Meeting other community development needs having a particular urgency because existing conditions pose a serious and immediate threat to the health or welfare of the community and other financial resources are not available to meet such needs

Organizations planning to apply for City of Las Vegas Grants are required to attend one of the application workshops. All workshops are mandatory; applicants must attend a technical assistance workshop in order to apply for one of the available grants.

Workshops are limited to the first 35, and an RSVP is required to attend.

All workshops will be held at Las Vegas City Hall – 495 S. Main Street, Las Vegas, NV 89101.

CDBG workshops are scheduled for:
-Tuesday, Nov. 14th, 9:00 AM – 11:00 AM
-Wednesday, Nov. 15th, 1:00 PM – 3:00 PM

Applications must be received no later than 3:00 PM on Thursday, December 14th.

Qualified applicants will be invited to participate in the presentation phase of the application process. Presentations before the Community Development Review Board (CDRB) will be held in January, 2018.

Before starting your grant application, please review the funding source's website listed below for updates/changes/addendums/conferences/LOIs.
Apply Online:
https://zoomgrants.com/gprop.asp?donorid=2089

To RSVP for a workshop, contact:

Gina Candelario
702.229.4912
gcandelario@lasvegasnevada.gov

City of Las Vegas Contacts:

Angela Washington
702.229.5276
awashington@lasvegasnevada.gov

Angela Phillips
702.229.5931
anphillips@lasvegasnevada.gov

Maral Lazarian
702.229.6417
mlazarian@lasvegasnevada.gov

USA: Nevada: City of Las Vegas

Aging/Seniors
Children
Community Services
Disabilities
Domestic Violence
Economic Development
Elementary Education
Higher Education
Homeless
Housing
Justice & Juvenile Justice
Literacy & Libraries
Mental Health
Minorities
Other
Preschool
Quality of Life
Secondary Education
Transportation
Workforce
Youth/Out-of-School Youth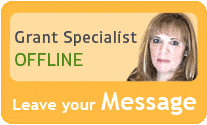 Our team of researchers and grant specialists review hundreds of funding resources daily to make sure GrantWatch.com provides members with the most up-to-date grants.
We have grants for: