Lincoln Financial Foundation Grants
Grants to USA Nonprofits in Multiple States for Arts,
Education, Human Services, and Economic Development
Agency Type:
Foundation / Corporation

Lincoln Financial Foundation

10/10/17 - Economic and Workforce Development
Grants to Connecticut, Indiana, Nebraska, New Hampshire, North Carolina, and Pennsylvania nonprofits in eligible communities for programs and projects in the areas of education, economic development, the arts, and human services. Activities must benefit the funding source's communities of Concord, New Hampshire; Fort Wayne, Indiana; Greensboro, North Carolina; Hartford, Connecticut; Omaha, Nebraska; and Philadelphia, Pennsylvania.

Focus Areas:

Arts:

Arts education has a measurable impact on at-risk youth in deterring delinquent behavior and truancy problems, while also increasing overall academic performance, according to data from the U.S. Department of Justice and National Endowment for the Arts.

Lincoln is committed to increasing access to the arts for people of all ages, economic situations, abilities and ethnicities and support organizations to fill gaps where economic challenges have resulted in cuts to arts education. Lincon believes this involvement can have tremendous benefits for its communities, spurring the creative economy and fostering economic development.

United Way:

Lincoln Financial Group has a longstanding tradition of supporting United Way organizations. Each year, United Way allocations provide support to agencies in the communities where Lincoln works. Lincoln also holds a workplace United Way campaign every autumn to encourage employee support for this organization.

Human Services:

According to the Economic Research Service, USDA, 23 percent of all children lived in households that were classified as food insecure. For many minority populations that percentage was as high as 51 percent.

Youth Education:

According to McKinsey and Company, the current achievement gap in the United States imposes the economic equivalent of a permanent national recession. Data from the U.S. Department of Education indicates that high school drop-outs make nearly $8,000 per year less than those with a high school diploma. Over a lifetime and across the nation, this represents billions in lost wages and spending power.

Lincoln is committed to supporting programs that promote life-long learning with an emphasis on improving financial literacy, graduation rates and student achievement.

Economic and Workforce Development:

According to the Family Economic Success Report, the earnings gap between more educated workers and those with a high school diploma or less is growing. The number of jobs that don't pay family-sustaining wages or provide health benefits is also increasing.

Lincoln supports organizations that provide adult education and job skills training to help build vibrant, local economies and raise the quality of life in those communities where it does business.

Only 501(c)(3) nonprofit organizations are eligible to apply for funding.

The Lincoln Foundation only supports organizations that respect and encourage diversity and adhere to nondiscriminatory practices. Women and ethnic minorities should be adequately represented on an applicant organization's board of directors.

Support will only be considered in communities where the corporation has a significant business presence and employee base.

Philadelphia and Hartford applicants must be based in and serve these communities.

More information about Lincoln Financial Group's communities may be found here:
https://www.lfg.com/public/aboutus/lincolnfinancialfoundation/communitygiving

Grant applications will be received according to the following schedule:
-Arts: January 10
-United Way: January 10
-Human Services: April 10
-Youth Education: July 10
-Economic and Workforce Development: October 10

Before starting your grant application, please review the funding source's website listed below for updates/changes/addendums/conferences/LOIs.
Apply Online:
https://www.grantrequest.com/SID_640?SA=SNA&FID=35034

Concord:
Byron Champlin, Program Officer
Byron.Champlin@LFG.com

Fort Wayne:
Deb Washler, Program Officer
Deb.Washler@LFG.com

Greensboro:
Jana Barrett, Program Officer
Jana.Barrett@LFG.com

Hartford:
Marlene Ferreira, Program Officer
Marlene.Ferreira@LFG.com

Omaha:
Deb Washler, Program Officer
Deb.Washler@LFG.com

Philadelphia:
Susan Segal, Program Officer
Susan.Segal@LFG.com

USA: Connecticut: Hartford; Indiana: Fort Wayne; Nebraska: Omaha; New Hampshire: Concord; North Carolina: Greensboro; Pennsylvania: Philadelphia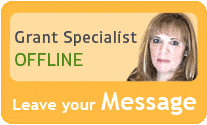 Our team of researchers and grant specialists review hundreds of funding resources daily to make sure GrantWatch.com provides members with the most up-to-date grants.
We have grants for: