Nonprofit Security Grant Program (NSGP)
Grants to Washington DC, Virginia, and Maryland
Nonprofits to Improve Security and Prevent Terror Attacks

District of Columbia Homeland Security and Emergency Management Agency (DC HSEMA)

06/18/17 5:00 PM EDT
Grants of up to $75,000 to Washington, DC, Maryland, and Virginia nonprofit organizations that are at a high risk for terrorist attacks to implement physical security improvements. Applicants must be located within the Capital Region, which includes the District of Columbia; Montgomery and Prince George's Counties in Maryland; Arlington, Fairfax, Loudoun and Prince William Counties and the City of Alexandria in Virginia.

The FY 2017 NSGP provides funding support for physical security enhancements to nonprofit organizations that are at high risk of a terrorist attack and located within one of the urban areas receiving funding under the Fiscal Year (FY) 2017 Urban Area Security Initiative (UASI).

The program seeks to integrate the preparedness activities of nonprofit organizations that are at high risk of a terrorist attack with broader state and local preparedness efforts. The NSGP also promotes emergency preparedness coordination and collaboration activities between public and private community representatives as well as state and local government agencies. Among the five basic homeland security missions noted in the DHS Quadrennial Homeland Security Review, the NSGP supports the goal to Strengthen National Preparedness and Resilience.

The FY 2017 NSGP objectives are to support efforts that:
-Build and sustain core capabilities
-Strengthen governance integration between private nonprofit entities and Federal, state, and local governments
-Encourage a whole community approach to security and emergency management

Priorities:

The National Preparedness Goal (the Goal) defines what it means for the whole community to be prepared for all types of disasters and emergencies. The National Preparedness System is the instrument the Nation employs to build, sustain, and deliver core capabilities in order to achieve the Goal of a secure and resilient Nation.

The FY 2017 NSGP plays an important role in the implementation of the National Preparedness System by supporting the development and sustainment of core capabilities. The core capabilities, outlined in the Goal are essential for the execution of the five mission areas—Prevention, Protection, Mitigation, Response, and Recovery—and the realization of a secure and resilient Nation.

The development and sustainment of these core capabilities are not exclusive to any single organization, but rather require the combined effort of the whole community. The FY 2017 NSGP's allowable costs support efforts to build and sustain core capabilities across mission areas.

Emphasis is placed on capabilities that address the greatest risks to the security and resilience of the United States.

The FY 2017 NSGP supports investments that improve the ability of organizations nationwide to:

-Prevent a threatened or an actual act of terrorism;
-Protect our citizens, residents, visitors, and assets against the greatest threats and hazards;
-Mitigate the loss of life and property by lessening the impact of future disasters;
-Respond quickly to save lives, protect property and the environment, and meet basic human
needs in the aftermath of a catastrophic incident; and/or
-Recover through a focus on the timely restoration, strengthening, and revitalization of infrastructure, housing, and a sustainable economy, as well as the health, social, cultural, historic, and environmental fabric of communities affected by a catastrophic incident.

The core capabilities contained in the Goal are highly interdependent and require the use of existing preparedness networks and activities, improved training and exercise programs, innovation, and appropriate administrative, finance, and logistics.

To support building, sustaining, and delivering these core capabilities, recipients will use the components of the National Preparedness System, which are: Identifying and Assessing Risk; Estimating Capability Requirements; Building and Sustaining Capabilities; Planning to Deliver Capabilities; Validating Capabilities; and Reviewing and Updating. Recipients are expected to use the components when using grant funds to address their capability gaps.

Each nonprofit organization may apply for up to $75,000.

The SAA is the only entity eligible to apply for FY 2017 NSGP funds on behalf of eligible nonprofit organizations. Nonprofit organizations must apply for FY 2017 NSGP through their SAA.

SAAs, in coordination with the Urban Area Working Groups (UAWG), are encouraged to notify and actively inform eligible nonprofit organizations of the availability of FY 2017 NSGP funding.

Eligible nonprofit organizations are those organizations that are:

1) Described under section 501(c)(3) of the Internal Revenue Code of 1986 (IRC) and exempt from tax under section 501(a) of such code.

Note: The Internal Revenue Service (IRS) does not require certain organizations such as churches, mosques, and synagogues to apply for and receive a recognition of exemption under section 501(c)(3) of the IRC. Such organizations are automatically exempt if they meet the requirements of section 501(c)(3). These organizations are not required to provide recognition of exemption. For organizations that the IRS requires to apply for and receive a recognition of exemption under 501(c)(3), the state may or may not require recognition of exemption, as long as the method chosen is applied consistently.

2) Located within one of the FY 2017 UASI-designated urban areas, listed in Appendix A - FY 2017 NSGP UASI - Designated Urban Areas. Applicants applying through DC HSEM must be located within the National Capital Region (District of Columbia; Montgomery and Prince George's Counties in Maryland; Arlington, Fairfax, Loudoun and Prince William Counties and the City of Alexandria in Virginia).

3) Determined to be at high risk of a terrorist attack by the Secretary of DHS.

Funding Restrictions:
Federal funds made available through this award may only be used for the purpose set forth in this award and must be consistent with the statutory authority for the award. Award funds may not be used for matching funds for any other Federal award, lobbying, or intervention in Federal regulatory or adjudicatory proceedings. In addition, Federal funds may not be used to sue the Federal Government or any other government entity.

Unallowable Costs
-Planning, organization, exercise, operational overtime, and travel costs
-Hiring of Public Safety Personnel
-General-use Expenditures
-Overtime and Backfill
-Initiatives that do not address the implementation of programs/initiatives to build prevention and protection-focused capabilities directed at identified facilities and/or the surrounding communities
-The development of risk/vulnerability assessment models Page 32 of 42
-Initiatives that fund risk or vulnerability security assessments or the development of the IJ
-Initiatives in which Federal agencies are the beneficiary or that enhance Federal property
-Initiatives which study technology development
-Proof-of-concept initiatives
-Initiatives that duplicate capabilities being provided by the Federal Government
-Organizational operating expenses
-Reimbursement of pre-award security expenses

NOTE: Eligible recipients who plan to apply for this funding opportunity but who have not obtained a Data Universal Numbering System (DUNS) number and/or are not currently registered in the System for Award Management (SAM), should take immediate action to obtain a DUNS Number, if applicable, and then to register immediately in SAM. New registration can take an average of 7-10 business days to process in SAM.

Applicants must submit their applications no later than Sunday, June 18, 2017 at 11:59:59 PM EDT to the District of Columbia Homeland Security and Emergency Management Agency (DC HSEMA), which is the State Administrative Agent (SAA) for this grant.

Do not submit to FEMA or Grants.gov. DC HSEMA will do that on behalf of the region.

DC HSEMA will conduct an initial review and scoring of the applications received, and will submit a combined application to FEMA by June 22 on behalf of the National Capital Region urban area that includes all of the eligible applications. FEMA will make the final decisions over the summer and will issue the grant award to DC HSEMA no later than September 30, 2017.

Before starting your grant application, please review the funding source's website listed below for updates/changes/addendums/conferences/LOIs.
Submit applications by email to:

ncr.saa@dc.gov
and
Cembrye Ross (cembrye.ross@dc.gov)

USA: Maryland: Montgomery and Prince George's Counties; Virginia: Arlington, Fairfax, Loudoun, and Prince William Counties; and the City of Alexandria; Washington, DC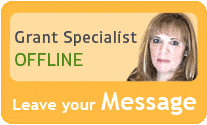 Our team of researchers and grant specialists review hundreds of funding resources daily to make sure GrantWatch.com provides members with the most up-to-date grants.
We have grants for: