Hazardous Materials Emergency Preparedness (HMEP) Grant Program
Grants to North Dakota First Responder Agencies and
Nonprofits for Training to Handle Hazardous Materials

North Dakota Department of Emergency Services (NDDES), Division of Homeland Security

06/21/17 4:30 PM CDT Receipt
Grants to North Dakota first responder organizations, such as police departments, ambulance services, fire departments, cities, counties, and nonprofits for hazardous material response training. The purpose of this program is to improve local, state, and tribal effectiveness to safely and efficiently handle hazardous material accidents and incidents, to enhance implementation of the Emergency Planning and Community Right-to-Know Act of 1986 (EPCRA), and to encourage a comprehensive approach to Hazardous Materials training to include all disciplines and the variety of situations they face.

In the areas of planning recipients may conduct commodity flow assessments, hazardous materials analysis, drills and exercises, assess local response capabilities, and enhance emergency plans. The State of North Dakota is allocating a portion of these DOT PHMSA funds to local responders to achieve these needed planning, training and exercise activities which are focused on the transportation of hazardous materials - road, rail, and pipeline.

*New Federal Priority: Recipients are encouraged to allocate funding toward activities which address training emergency responders to respond to incidents involving bulk shipments of crude oil.

Allowed Training Expenses:

Training funds are made available for training "public sector" employees to respond safely and efficiently to accidents and incidents, including those involving transportation of hazardous materials. Training may be designed for public officials who are not responders but who perform activities associated with emergency response plans developed under EPCRA.

In general, the grant will fund reasonable costs required to accomplish "eligible project activities". Eligible costs include instructor costs, training facility rental, equipment rental necessary to deliver an approved course (i.e. projectors, overheads); travel and per diem; student and instructor course materials and manuals; stipends; meals.

DES will also consider student tuition, travel, and per diem costs for individuals wishing to attend a nationally recognized Hazardous Materials Institute (Note: this does not include attending a conference where there is a one or two-hour course on HazMat).

Curriculum:

Training provided under this grant must be focused on transportation of hazardous materials and response to accidents. The allowable training categories include:

Awareness - These courses will be conducted to train first responders to the awareness level. Product identification, emergency response plan development, Emergency Response Guidebook use, role limitations, and hazard risk analysis will be addressed. This training includes Fire fighters, Emergency Medical Personnel, Law Enforcement, and other first responders.

Hazardous Material Code Enforcement - Proactive inspection programs by the fire service will reduce the number of fixed facility emergencies relating to hazardous materials. The enforcement programs will build a relationship between industry and the responders to promote awareness and pre-planning.

Hazardous Waste - The course will be conducted for state and local participants tasked with emergency response cleanup duties. Topics will focus on 29 CFR 1910.120 certification.

Incident Command System - Understanding the Incident Command System is necessary for all emergency response agencies during a hazardous material release. Courses will be conducted to assist local responders in managing multiple agency responses. Special training will be conducted to provide fire chiefs and safety officers with the necessary technical knowledge and to train them on their responsibilities during a hazardous materials incident response.

Hazardous Materials Response Team Training - Hazardous Material Response teams conduct regular training, but need to expand their training to include training practical exercises. The purpose is to provide practical problem-solving events to enhance skills.

Response Training - North Dakota has two interstate highways and five major U.S. highways. These highways connect major cities with hundreds of miles of rural area between them. Rural Fire Departments, law enforcement agencies, and emergency medical services do not have the expertise to handle a major hazardous materials incident and would require support from urban response organizations. This training could include urban and rural agencies training together on the handling of such an incident. Could also include response training for individual departments or a group of area departments.

Emergency Medical Training - Emergency medical personnel training on victim decontamination and steps to take to prevent hospital or ambulance contamination.

Operations - Basic concepts for operational level response. The training helps responders to understand how to contain a release with available equipment and assist a responding technician team with decontamination and site control.

Public Outreach - Safety information on hazardous materials will be distributed during large conventions, fairs, and other opportunities. The information will provide emergency notification steps, identification guides, and general awareness material.

Storage and Handling - Sessions for local officials on proper storage methods. The primary focus on flammable liquid and agricultural chemical storage. These trainings will alert officials to the characteristics of the product, proper storage methods, and emergency response procedures.

Technician - Emergency responders from local response teams receive technician level training. This training will most likely be conducted out of state and sought by major fire departments with full-time personnel.

Any training must comply with the NFPA 472 Standard for Competence of Responders to Hazardous Materials/Weapons of Mass Destruction Incidents.

The applicant must, in the grant narrative, verify/explain how the proposed training meets the competency standards within NFPA 472.

Allowed Planning Expenses:

The primary objective of the planning grants program is to develop, improve, and implement emergency plans under EPCRA. To accomplish these objectives the LEPC should examine the existing system and identify gaps within that system and plan for specific activities that will improve emergency programming within the jurisdictions.

The HMEP grant program prioritizes efforts that lead to the prevention of serious hazardous materials transportation-related incidents, principally those of high consequence to people and the environment.

Within the area of Planning, those federal priorities include:

1. Ensure state, federal and local emergency planning and preparedness is established, integrated, and mutually supportive.

2. Community, industry, state and federal disaster plans are integrated under a single unified Incident Command System (ICS). Plans are reviewed and updated as necessary annually.

3. Conduct appropriate hazard assessments and gap analysis to determine the level of hazmat safety risk within a jurisdiction, state, or region.

4. Conduct drills and exercises to test State and County emergency response capabilities and to identify gaps in training and planning needs.

5. Improve interagency inter-operability to better respond and mitigate hazmat incidents.

*New Priority: Sub-recipients are encouraged to allocate funds toward activities addressing bulk rail crude shipments (flow studies and updating plans to address bulk crude oil transportation).

Eligible Planning Activities

1. Development, improvement, and implementation of emergency pans required under Emergency Preparedness and Community Right-to-Know Act (EPCRA) as well as exercises that test the emergency plans. Enhancement of emergency plans to include hazards analysis as well as response procedures for emergencies involving transportation of hazardous materials, including radioactive materials;

2. An assessment to determine flow patterns of hazardous materials within a state or between one state and another state, territory or Native American land; also development and maintenance of a system to keep such information current;

3. An assessment of local response capabilities;

4. Conducting emergency response drills and exercises associated with emergency preparedness plans;

The period of performance for successful applicants is from October 1, 2017 through September 30, 2018.

Agency of the county or other local government
City or township governments
County governments
Native American tribal governments (Federally recognized)
Nonprofits having a 501(c)(3) status with the IRS
Special district governments

Eligible applicants include first responder organizations such as fire departments, police departments, local ambulance services, counties/cities, nonprofit organizations serving local responders, etc.

You may group together to provide planning/training/exercise activities for more than one department or jurisdiction. Examples of how this can be accomplished include, but are not limited to, having one agency apply on behalf of a group, a County Emergency Management office apply on behalf of first responders in a county or counties, or by having an association of a particular discipline apply to undertake a multi-county or regional effort(s). Special consideration will be given to those applications which adopt a multi-discipline, multi-agency or regional approach.

Ineligible Planning Costs/Activities:
-Expenses not related to hazardous materials
-Expenses claimed and/or reimbursed by another program
-Expenses counted as match funds toward another program
-Expenses that supplant existing funds/programs
-Entertainment costs/ food provided during exercises
-Any cost disallowed or stated as ineligible in 49CFR part 110 Final Rule
-Software with the exception of Cameo
-Software to manage Title III materials
-Excessive costs for general office supplies, equipment, computer software, printing and copying.
-Operational equipment
-Food and/or refreshments

Applicants must contribute a minimum of 20 percent matching share to the total cost of the project. Thus, if the total cost of the project is $5,000, the applicant must provide at least $1,000 with the HMEP grant providing no more than $4,000.

The matching requirement must be satisfied by cash used to pay costs incurred by the sub-recipient or by the value of the in-kind contributions. Funds or costs used for matching purposes under any other Federal grant or cooperative agreement may not be used for matching purposes under this grant (in other words you cannot use your cash or in-kind to match more than one federal grant). You cannot use dollars from federal sources to match these grant funds (they need to be state or local dollars). In-Kind matching funds must be verifiable. You must provide documentation of the in-kind match.

A complete application with an original signature must be submitted to DES by 4:30 PM CDT on June 21, 2017.

Before starting your grant application, please review the funding source's website listed below for updates/changes/addendums/conferences/LOIs.
Karen Hilfer
khilfer@nd.gov
Fax: 701-328-8181

Send applications to:

ND Department of Emergency Services
Division of Homeland Security
PO Box 5511
Bismarck, ND 58506-5511
Attn: Karen Hilfer

USA: North Dakota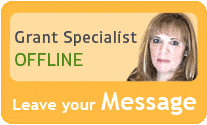 Our team of researchers and grant specialists review hundreds of funding resources daily to make sure GrantWatch.com provides members with the most up-to-date grants.
We have grants for: