William T. Grant Scholars Program
Grants to USA, Canada, and International Researchers for Studies in
Inequality and Youth Outcomes and Improvements in the Use of Evidence
Agency Type:
Foundation / Corporation

William T. Grant Foundation

07/06/17 3:00 PM EST
Grants to USA, Canada, and International early-career researchers employed at tax-exempt institutions for long-term studies on inequality and youth outcomes, as well as strategies to improve the use of research evidence in ways that benefit youth. Funding is intended for research that focuses on youth ages 5-25. Applicants at institutions outside of the U.S. must pursue research that has compelling policy or practice implications for youth in the United States.

Applicants should have a track record of conducting high-quality research and an interest in pursuing a significant shift in their trajectories as researchers. Proposed research plans must address questions of policy and practice that are relevant to the Foundation's two focus areas:

Reducing Inequality: The Foundation is interested in programs, policies, and practices to reduce youth inequality across a range of systems, including child welfare, juvenile justice, mental health, and employment, and in varied settings, such as neighborhoods, schools, families, and communities.Research to identify, build, and test responses to inequality in youth outcomes and opportunities. To propose research on reducing inequality, applicants should:

1. Clearly identify the dimension(s) of inequality to be studied (e.g., race, ethnicity, economic standing, and/or immigrant origins).
2. Make a case for the importance of the dimension(s) of inequality.
3. Specify the youth outcome(s) to be studied (e.g., academic, social, behavioral, and/or economic).
4. Show that the outcomes are currently unequal.

Improving the Use of Research Evidence: The Foundation's use of research evidence initiative aims to build theory and empirical evidence on strategies to improve the use of research evidence in ways that benefit youth. Eligible projects include:

- Investigations to identify, create, and test the structural and social conditions that foster more routine and constructive uses of existing research evidence.
- Studies to identify, create, and test the incentives, structures, and relationships that facilitate the production of new research evidence that responds to decision makers' needs.
- Studies that investigate whether and under what conditions using high-quality research evidence improves decision making and youth outcomes.

The Foundation looks for research that builds stronger theory and empirical evidence in the above two areas. The funded research is intended to inform change. While it is not expected that any one study will create that change, the research should contribute to a body of useful knowledge to improve the lives of young people.

4 - 6

Up to $350,000, distributed over 5 years.

Grants are paid over 5 years. Awards begin July 1, 2018.

Institutions of Higher Education; IHE(s)
Nonprofits having a 501(c)(3) status with the IRS
Private institutions of higher education
Public and State controlled institutions of higher education

- Grants are made to organizations, not individuals. Grants are limited, without exception, to tax-exempt organizations. A copy of the Internal Revenue Service tax-exempt status determination letter is required from each applying organization.
- Applicants must be nominated by their institutions. Major divisions (e.g., College of Arts and Sciences, Medical School) of an institution may nominate only one applicant each year.
- In addition to the eligibility criteria below, deans and directors of those divisions should refer to the Selection Criteria on pages 12-14 to aid them in choosing their nominees.
- Applicants must have received their terminal degree within seven years of submitting their application. We calculate this by adding seven years to the date the doctoral degree was conferred. In medicine, the seven-year maximum is dated from the completion of the first residency.
- Applicants must be employed in career-ladder positions. For many applicants, this means holding a tenure-track position in a university. Applicants in other types of organizations should be in positions in which there is a pathway to advancement in a research career at the organization and the organization is fiscally responsible for the applicant's position.
- The award may not be used as a post-doctoral fellowship.
- Applicants outside the United States are eligible. As with U.S. applicants, they must pursue research that has compelling policy or practice implications for youth in the United States.
- Applicants of any discipline are eligible.

The online application will open on April 24, 2017 at 3:00 PM EST. All applications must be received by July 6, 2017 at 3:00 PM EST.

It is recommended to start the online application early in order to give mentors and references ample time to complete their sections. You may work on other sections of the application while waiting for your mentors and references to submit their letters, but you will not be able to submit your application until all letters are received.

Awards will be announced in March 2018. Awards begin July 1, 2018 and are made to the applicant's institution. The award must not replace the institution's current support of the applicant's research.

Application Information:
http://wtgrantfoundation.org/grants/william-t-grant-scholars-program/application-information

Resources for Applicants:
http://wtgrantfoundation.org/grants/william-t-grant-scholars-program/resources-for-applicants

FAQs:
http://wtgrantfoundation.org/grants/william-t-grant-scholars-program/faq

Before starting your grant application, please review the funding source's website listed below for updates/changes/addendums/conferences/LOIs.
Register and apply online:
https://easygrants.wtgrantfoundation.org/WTG

Sharon Brewster, Grants Coordinator
sbrewster@wtgrantfdn.org
Tel: 212.752.0071
Fax: 212.752.1398

William T. Grant Foundation
570 Lexington Avenue, 18th Floor
New York, NY 10022-6837

USA: Alabama; Alaska; Arizona; Arkansas; California; Colorado; Connecticut; Delaware; Florida; Georgia; Hawaii; Idaho; Illinois; Indiana; Iowa; Kansas; Kentucky; Louisiana; Maine; Maryland; Massachusetts; Michigan; Minnesota; Mississippi; Missouri; Montana; Nebraska; Nevada; New Hampshire; New Jersey; New Mexico; New York City; New York; North Carolina; North Dakota; Ohio; Oklahoma; Oregon; Pennsylvania; Rhode Island; South Carolina; South Dakota; Tennessee; Texas; Utah; Vermont; Virginia; Washington, DC; Washington; West Virginia; Wisconsin; Wyoming
USA Territories: American Samoa (USA) Guam (USA) Puerto Rico (USA) Virgin Islands (USA) Northern Mariana Islands (USA)
USA Compact Free Associations: The Federated States of Micronesia (USA) Marshall Islands (USA) Republic of Palau (USA)
Canada: Alberta British Columbia Manitoba New Brunswick Newfoundland and Labrador Northwest Territories Nova Scotia Nunavut Ontario Prince Edward Island Quebec Saskatchewan Yukon
Israel
International country outside of the USA, Israel and Canada.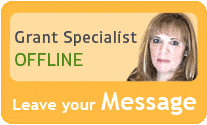 Our team of researchers and grant specialists review hundreds of funding resources daily to make sure GrantWatch.com provides members with the most up-to-date grants.
We have grants for: