'Ahahui Grant
Grants to Hawaii Nonprofits for Events to
Strengthen Native Hawaiian Communities

Office of Hawaiian Affairs (OHA)

08/15/17

09/15/17 4:00 PM HST
Grants of up to $10,000 to Hawaii nonprofit organizations to host community events to benefit Native Hawaiians. Applicants are strongly encouraged to attend the August 11 or August 15 orientation sessions. Events must fall under one of the following priority areas: culture, heritage, economic self-sufficiency, education, governance, and health.

The purpose of the Office of Hawaiian Affairs Community Grants Program is to support projects, programs and initiatives that address OHA's six Strategic Priorities and accompanying Strategic Results contained in OHA's 2010-2018 Strategic Plan.To improve the conditions of Native Hawaiians, the Office is focused on six key strategic priorities:

'Āina
Focus on protecting the 'āina is part of a larger effort to honor the past while preparing for the future. As the state's 13th largest landowner, the Office manages more than 27,000 acres of lands set aside largely for cultural and agricultural endeavors. To maintain the connection to the past and a viable land base, the Office is taking steps to ensure responsible stewardship of Ka Pae 'Āina O Hawai'i.

Culture
Focus on preserving Hawaiian culture remains among a top priority. For that reason, the Office has been devoting time and energy to identifying opportunities that can bring significant value to its efforts to increase the number of Native Hawaiians who appreciate their history and culture. The initiative also calls for increasing Native Hawaiian participation in cultural activities.

Economic Self-Sufficiency
Focus on improving economic self-sufficiency centers on two critical goals: increasing homeownership and housing stability among renters within the Native Hawaiian community; and increasing Native-Hawaiian family income. Called the Hoʻokahua Waiwai initiative, this effort is ultimately about helping Native Hawaiian families become more financially viable.

Education
Focus on improving education in the Hawaiian community ranks near the top of the priorities. The two primary goals for Hawaiian education involve increasing the percentage of Native Hawaiian students who meet or exceed reading and math standards in middle school as well as high-school, and boosting the graduation rate at the post-secondary level.

Governance
A key goal of the Office's governance initiative is to facilitate a process that would give Hawaiians the opportunity to create a governing entity that would define Native Hawaiians as a political rather than racial group. The benefit of such a Governing Entity would be its ability to provide Native Hawaiians with greater control over their destiny as they move toward self-determination and self-sufficiency.

Health
Focus on the health of Native Hawaiians reflects a top priority to reduce their obesity rate, which is due to health concerns associated with a lack of physical activity and proper nutrition. Research shows that 75 percent of Native Hawaiians are at risk of being obese or overweight. The Office is working towards significantly reducing the obesity rate among Native Hawaiians by 2018

The FY 2018 'Ahahui Grant program provides funding support to eligible organizations hosting community events that align with at least one of OHA's Strategic Results, provide significant benefits to the Native Hawaiian community, and offer OHA valuable public relations, recognition benefits and community engagement opportunities to fulfill its vision to raise a beloved nation, e ho'oulu lāhui aloha.

OHA prefers to support events that are:
-One-time or single day;
-Open to the larger community; and
-Publicly announced.

OHA will also consider requests to support other types of events including events that are designed for a more specific, select audience; multi-day events; or events occurring at different locations that are united under a single major theme.

$200,000

-Minimum Award Amount: None
-Maximum Award Amount: $10,000

Round I events must occur July 1, 2017- December 31, 2017.
Round II events must occur January 1, 2018 – June 30, 2018.

Multi-day events are allowed, however, the event dates must occur within a one month time period, anything longer will be considered ineligible.

To be eligible for consideration, applicant organizations must:
1) Have IRS tax-exempt nonprofit status;
2) Be registered with Hawaii Compliance Express (HCE) with "compliant" status;
3) Be in compliance and in good standing with OHA.

An organization meeting the aforementioned requirements is permitted to act as fiscal sponsor on behalf of another group.

The following types of events are ineligible for the 'Ahahui Grant program and will not be considered for funding:

-Award/Recognition events
-Building dedications or groundbreaking ceremonies
-Events occurring outside the State of Hawai'i
-Fundraisers or charity events
-Church or religious events
-Music concerts
-Events occurring as part of an on-going programmatic service
-Sponsorship of individuals or teams
-Travel subsidies to attend an event

Under this grant program, OHA will not fund the types of expenses listed below. Additionally, OHA reserves the right not to fund any budget expenses it deems inappropriate, unreasonable, or unallowable.

-Costs incurred prior to award
-Planning activities conducted prior to event
-Staff/Personnel salaries
-Contract services to pay for event management or event coordination
-Purchase of equipment
-Inflatables (i.e. bounce houses, etc)
-Out-of-state travel
-General operating expenses not directly related to the event
-Awards/Prizes
-Items intended for sale
-Entertainer fees
-Religious activities

This grant program is not intended to support fundraisers, award and recognition events, or individuals and groups seeking financial assistance to participate in an event.

Prospective applicants are strongly encouraged to attend an orientation session.

Due to limited seating capacity, registration prior to the orientation session is requested and registration will be limited to no more than two representatives per organization.

Those residing outside of O'ahu will have the opportunity to participate via a web-based conferencing tool.

Orientation sessions will be conducted according to the following schedule*:

Round I:
-Tuesday, March 14, 2017 – 1:00 PM to 3:00 PM HST
-Friday, March 17, 2017 – 10:00 AM to 12:00 noon HST

Round II:
-Friday, August 11, 2017 – 10:00 AM to 12:00 noon HST
-Tuesday, August 15, 2017 – 1:00 PM to 3:00 PM HST

Location:
OHA Board Room
560 N. Nimitz Hwy., Suite 200
Honolulu, HI 96817

*Subject to change. Visit www.oha.org/grants for current information.

All applicants must provide matching funds in the amount of at least 10% of the total event cost. Matching funds can be in the form of cash and/or in-kind contributions.

Round 1
-For events scheduled between July 1 – December 31, 2017
-Application Opens: February 24, 2017
-Application Deadline: Friday, April 21, 2017

Round 2
-For events scheduled between January 1 – June 30, 2018
-Application Opens: July 21, 2017
-Application Deadline: September 15, 2017

Applications must be submitted via the online application system by 4:00 PM (HST) on the relevant deadline. The date of the proposed event determines which application deadline is relevant and should be followed.

OHA's 2010-2018 Strategic Plan:
http://www.oha.org/strategicplan

Tutorial #1:
https://www.youtube.com/watch?v=etScRJXC2bE

Tutorial #2:
http://www.youtube.com/watch?v=_oPa0E3V7uU&feature=youtu.be

Before starting your grant application, please review the funding source's website listed below for updates/changes/addendums/conferences/LOIs.
Apply Online:
https://www.grantinterface.com/Home/Logon?urlkey=oha

To register for an orientation session, contact:

(808) 594-1986
grantsinfo@oha.org

For questions regarding this solicitation, please contact:

Sarah Antone, Grants Specialist
(808) 594-1809
saraha@oha.org

Grant Solicitation No. OHA 18-07

USA: Hawaii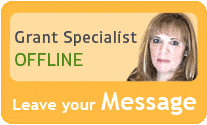 Our team of researchers and grant specialists review hundreds of funding resources daily to make sure GrantWatch.com provides members with the most up-to-date grants.
We have grants for: