Community Grant Program
Grants to Worcester County, Massachusetts
Nonprofits for Arts, Civic, Environment, and Education
Agency Type:
Foundation / Corporation

Greater Worcester Community Foundation

09/15/17
Grants ranging from $5,000 to $25,000 to Massachusetts nonprofit, public charities for programs and projects that benefit the residents of the City of Worcester and/or the cities and towns of Worcester County. Funding will specifically be provided for proposals that focus on arts and culture, civic engagement, the environment; early childhood development; youth development and education; economic security; and healthy communities.

Priorities for each of the areas of interest are outlined below.

1. Arts and Culture, Civic Engagement, and Environment:

The Foundation believes that a thriving cultural life and healthy physical environment are fundamental to the well-being of the community. The Foundation values accessible opportunities and resources for meaningful civic involvement, a clean and healthy natural environment, and strong institutions for the arts and humanities. The Foundation is especially interested in projects that:

- Create equitable access across boundaries of social or economic status;
- Inform and improve civic engagement and dialogue;
- Protect and enhance our region's natural resources.

2. Early Childhood Development:

The Foundation is especially interested in programs that:

- Increase the quality and quantity of formal early education for low-income children;
- Support parents and families in their roles as teachers, caregivers, and supporters of their children's development;
- Help eliminate summer learning loss among low-income children in greater Worcester.

3. Youth Development and Education:

The Foundation invests in the future leaders of the region and is committed to helping young people overcome barriers to success in education, work, and life. The Foundation is especially interested in projects and programs that:

- Effectively support high school graduation and foster the completion of college or other post-secondary education;
- Work closely with school systems and other youth-serving organizations;
- Provide employment opportunities;
- Provide access to networks of support for continuing success through quality relationships with caring adults;
- Teach conflict resolution, teamwork, persistence, and other 21st Century skills;
- Deliberately and effectively engage high-risk youth.

4. Economic Security:

Living wages and options for employment are key to the health of our community and its people. The Foundation believes that everyone in our area should have access to stable housing and the development of skills for work. The Foundation is especially interested in projects and programs that:

- Effectively prevent homelessness and increase access to affordable housing;
- Provide adult basic education, skills training, and English language instruction;
- Work in tandem with employers to meet the current demands of our local economy;
- Address the basic needs of those facing the greatest challenges.

5. Healthy Communities

The Foundation supports the community's commitment to "health equity" – that "all people, regardless of ethnicity, socio-economic status, sex or age, have equal opportunity to develop and maintain health through equal access to resources." The Foundation is, therefore, especially interested in projects and programs that support the priority areas of the Worcester Community Health Improvement Plan (CHIP), which are to:

- Improve population health by systematically eliminating institutional racism and the pathology of oppression and discrimination by promoting equitable access to, and use of, health promoting resources in the community, and significantly reducing the structural and environmental factors that contribute to health inequities.
- Create a regional community that prevents and reduces substance use disorder and associated stigma for all populations.
- Create a well-coordinated, respectful, and culturally-responsive environment that encourages prevention of chronic disease, reduction of infant mortality, and access to quality comprehensive care for all.
- Foster a community responsive to mental health needs of all populations, considerate of all ages and cultures, and resilient to adapt to changing demographics in the population.
- Improve population health by providing all residents with opportunities to engage in meaningful work with living wages and healthy, safe, and family-friendly working conditions.
- Enhance the capacity of health and social service agencies to provide culturally-responsive and culturally-appropriate services to area residents to improve health equity.
- Ensure all people have equal access to healthful foods by building and sustaining communities that support health through investment in the growth, sale and preparation of healthy foods.
- Improve health for those who live, work, learn and play in the region through safe, equitable access to opportunities for physical activity, with special emphasis on youth, vulnerable, and underserved populations.
- Ensure that all residents, regardless of age, race, ethnicity, class, gender identity, sexual orientation, housing situation, family status, or religion will feel safe, secure, respected and live a life free from violence.

The typical grant range is $5,000 to $25,000.

Applicants must be 501(c)(3) public charities serving Worcester or the cities and towns of Worcester County. Organizations located outside this area must demonstrate the significant role of local partners in order to be considered.

Projects that are not incorporated as independent organizations must apply through an established nonprofit as fiscal agent. Public agencies, municipal departments, and houses of worship are not typically eligible to receive Community Grants.

Deadline: September 15, 2017

Application Forms and Instructions:

It is helpful to call the Foundation before you apply, particularly if you are applying for the first time or plan a new program. This conversation will allow you to find out more and how the Foundation operates, and enable staff to learn about your organization. Call the Foundation office and ask to speak with a program officer.

The application form is online (see link below). The first time an organization applies to the Foundation through the online application system, it creates an Organization Account to use for each application going forward. Please use the same account you have previously used, or create a new one if this your first time applying online. You may contact Foundation staff to find out if your organization already has an account in the system.

To help you prepare a more effective proposal, the Foundation has created a set of instructions for your use. See Supporting Documents below.

The Foundation has also created a webinar, which you can view here: https://youtu.be/i7UO-yxvRYs

Click here for more information on how to apply: http://www.greaterworcester.org/Grants/Apply-for-a-Grant

Instructions and Forms: http://www.greaterworcester.org/Grants/Grant-Application-Forms-and-Instructions

Before starting your grant application, please review the funding source's website listed below for updates/changes/addendums/conferences/LOIs.
Click here to register to apply online: https://www.grantinterface.com/Common/LogOn.aspx?eqs=3QVk173peTmxbQZplIooYoBKIaMYZiEE0

Click here to apply online: https://www.grantinterface.com/Common/LogOn.aspx?eqs=3QVk173peTmxbQZplIooYoBKIaMYZiEE0

Greater Worcester Community Foundation
370 Main Street, Suite 650
Worcester, MA

Telephone: 508.755.0980
Fax: 508.755.3406

Program Staff:

Jonathan Cohen, ext. 111
Program Officer
jcohen@greaterworcester.org

If you have questions or need assistance, email: onlinehelp@greaterworcester.org.

USA: Massachusetts: Worcester or the cities and towns of Worcester County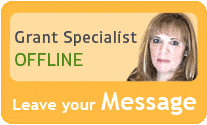 Our team of researchers and grant specialists review hundreds of funding resources daily to make sure GrantWatch.com provides members with the most up-to-date grants.
We have grants for: