Grants to Expand Substance Abuse Treatment Capacity in Adult Treatment Drug Courts and Adult Tribal Healing to Wellness Courts
Grants to USA Agencies to Improve Alcohol and Drug
Abuse Treatment for Adults in the Court System

US Department of Health and Human Services - Substance Abuse and Mental Health Services Administration (SAMHSA) - Center for Substance Abuse Treatment (CSAT)

12/12/16 11:59 PM ET
Grants to USA government agencies to expand their capacity to provide substance abuse treatment services to adults involved in the court system. Applicants are strongly advised to register online at least six weeks prior to the deadline. Contracted agencies will work to expand or enhance substance use disorder treatment services in existing adult problem solving courts, and adult Tribal Healing to Wellness courts, which use the treatment drug court model in order to provide alcohol and drug treatment (including recovery support services, screening, assessment, case management, and program coordination) to defendants/offenders.

Grantees will be expected to provide a coordinated, multi-system approach designed to combine the sanctioning power of treatment drug courts with effective substance use disorder treatment services to break the cycle of criminal behavior, alcohol and/or drug use, and incarceration or other penalties.

Priority for use of grant funds should be given to addressing gaps in the continuum of treatment for individuals in these courts who have substance use disorders or co-occurring substance use and mental disorder (COD) treatment needs.

Grant funds must be used to serve people diagnosed with a substance use disorder as their primary condition. SAMHSA will use discretion in allocating funding for these awards, taking into consideration the specific drug court model (Adult Treatment Drug Courts and Adult Tribal Healing to Wellness Courts), as appropriate, and the number of applications received per model type.

$18,230,000

Anticipated Number of Awards: 56

The anticipated award amount is up to $325,000 per year.

Projects may be for up to 3 years.

Eligible applicants are tribal, state, and local governments, with direct involvement with the drug court/tribal healing to wellness court, such as the Tribal Court Administrator, the Administrative Office of the U.S. Courts, the Single State Agency for Alcohol and Drug Abuse, the designated State Drug Court Coordinator, or local governmental unit such as county or city agency, federally recognized American Indian/Alaska Native (AI/AN) tribes and tribal organizations, and individual adult treatment drug courts.

For the purposes of this FOA, eligible adult drug court models include Tribal Healing to Wellness Courts, Driving While Intoxicated (DWI)/Driving Under the Influence (DUI) Courts, Co-Occurring Drug and Mental Health Treatment Courts, Veterans Treatment Courts, and Municipal Drug Courts that adhere to the drug court 10 key components.

This grant is not intended for Juvenile or Family Dependency Treatment Drug Courts. Any applications received for Juvenile or Family Dependency Treatment Drug Courts will be screened out and will not be reviewed.

It is allowable for an eligible entity to apply on behalf of one or more drug courts, either through a single application or several applications. When the state/local/tribal government (city/county) or eligible entity applies on behalf of a drug court(s), the applicant will be the award recipient and the entity responsible for satisfying the grant requirements. When multiple jurisdictions apply within one application, letters of commitment from each drug court judge must be included stating they intend to meet the grant and reporting requirements. If such letters of commitment are not included in Attachment 1, the application will be screened out and will not be reviewed.

Forms and Resources: http://www.samhsa.gov/grants/applying/forms-resources

Application Information: http://www.samhsa.gov/grants/applying

View this opportunity on Grants.gov: http://www.grants.gov/web/grants/search-grants.html

Applications are due by 11:59 PM (Eastern Time) on December 12, 2016.

Due to SAMHSA's transition to NIH's eRA grants system, SAMHSA has made changes to the application registration, submission, and formatting requirements.

Please be sure to read Part II of the FOA (attached below) very carefully to understand the requirements for SAMHSA's new grant system. Applicants will need to register with NIH'S eRA Commons in order to submit an application. Applicants also must register with the System for Award Management (SAM) and Grants.gov (see PART II: Section I-1 and Section II-1 for all registration requirements).

Due to the new registration and application requirements, it is strongly recommended that applicants start the registration process six (6) weeks in advance of the application due date.

Before starting your grant application, please review the funding source's website listed below for updates/changes/addendums/conferences/LOIs.
Program Issues:

Jon D. Berg
Center for Substance Abuse Treatment
Substance Abuse and Mental Health Services Administration
(240) 276-1609
Jon.Berg@samhsa.hhs.gov

Grants Management and Budget Issues:

Eileen Bermudez
Office of Financial Resources, Division of Grants Management
Substance Abuse and Mental Health Services Administration
(240) 276-1412
FOACSAT@samhsa.hhs.gov

93.243

TI-17-001

USA: Alabama; Alaska; Arizona; Arkansas; California; Colorado; Connecticut; Delaware; Florida; Georgia; Hawaii; Idaho; Illinois; Indiana; Iowa; Kansas; Kentucky; Louisiana; Maine; Maryland; Massachusetts; Michigan; Minnesota; Mississippi; Missouri; Montana; Nebraska; Nevada; New Hampshire; New Jersey; New Mexico; New York City; New York; North Carolina; North Dakota; Ohio; Oklahoma; Oregon; Pennsylvania; Rhode Island; South Carolina; South Dakota; Tennessee; Texas; Utah; Vermont; Virginia; Washington, DC; Washington; West Virginia; Wisconsin; Wyoming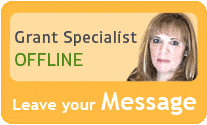 Our team of researchers and grant specialists review hundreds of funding resources daily to make sure GrantWatch.com provides members with the most up-to-date grants.
We have grants for: