Pathways in Technology Early College High School (P-TECH)
Grants to Maryland School Systems, Colleges, and
Businesses for Career and Technology Education Programs

Maryland State Department of Education, Division of Career and College Readiness

07/24/17 5:00 PM Receipt
Grants to Maryland public school systems, community colleges, and industry partners for collaborative career and technology education programs. Programs will start in grade nine and conclude with students obtaining both a high school diploma and an associate's degree in up to six years. The program is offered at no cost to the student and includes authentic work experiences, mentorships and paid internships designed to prepare students for positions in an identified career field.

Specifically, the P-TECH model delivers five (5) core benefits to students:

1. A rigorous, relevant, cost-free CTE pathway that starts in grade nine (9), culminates in the attainment of an associate's degree and high school diploma in up to six (6) years, and is focused on the knowledge and skills students need for Science, Technology, Engineering and Math (STEM) careers;

2. Workplace learning that includes ongoing mentoring by professionals in the chosen career sector, worksite visits, speakers, and internships;

3. Intensive, individualized academic support by K-12 and college faculty within an extended academic year or school day that enables students to progress through the program at their own pace;

4. An associate's degree or the two-year degree that is the industry standard for the targeted jobs in a high-tech field; and

5. The commitment to be first in line for consideration for a job with the participating industry partners following completion of the program.

The program is also designed to:
-Develop CTE pathway sequences in high-wage, high-skill, high-demand career areas;
-Align school, college, and community systems in these pathway sequences;
-Increase opportunity and access to postsecondary education for academically at-risk, disadvantaged populations of students;
-Support strong academic performance;
-Promote informed and appropriate career choice and preparation; and
-Ensure that employers in key technical fields have access to a talented and skilled workforce.

Pathway sequences begin in ninth grade and provide a seamless program of high school and college study, including a Career and Technology Education (CTE) program of study and workplace learning, which culminate in an associate's degree. This is a six-year integrated program focused on two-year degree completion. The funded programs will be required to document performance based on the reporting requirements as designated in the Pathways In Technology Early College High (P-TECH) School Act of 2017.

The associate's degree shall be the industry standard for the targeted jobs in a high-tech field. Degree programs must be approved by the Maryland Higher Education Commission (MHEC) and on the Maryland State Department of Education's (MSDE) approved list list (List A) of postsecondary programs or eligible for List A.

The degree requirements must be able to be completed within a four semester sequence, which does not include mandatory summer or intersession periods. Degree programs that may not meet this requirement include but are not limited to: Nursing, Radiologic Technology, Occupational Therapy Assistant, Physical Therapy Assistant, Massage Therapy, and Dental Hygiene.

Special attention will be paid to the number of total and semester college credits required for the degree completion. For degree programs with more than 64 credits, applicants must explain how they can be completed in four academic semesters of normal registration.

Allowable Costs:

Grant funds may be used for:

-Additional staff to implement the P-TECH Pathway Sequence: For the planning grant year only, up to 30% of a salary for the school-based P-TECH administrator, providing it does not create an audit exception such as supplanting, maintenance of effort, or violate any existing requirement related to position funding.

-Instructional Support Services: Teacher planning and coordination for work performed outside the regular work day. This includes coordination between high school and college faculty, curriculum development and training specific to the CTE pathways, and other P-TECH requirements. Teacher stipends, paid at the current local negotiated contract rate, not to exceed the current local school system's daily rate. (Stipends are only allowable for work performed outside the regular work day); Substitute teacher fees to support P-TECH teachers participating in P-TECH activities; Purchasing of materials needed for college courses and related instruction (such as textbooks and/or lab fees). Specify the courses and materials in current grant year.

-Student Support Services, Extended Day and Year Programs: Tutoring services for students, in addition to current school-based services. These may be through extended day or extended year services; Light refreshments for P-TECH students participating in extended day and/or
extended-year P-TECH activities; Enrichment activities (e.g. field trips) for P-TECH students and staff.

-Student textbooks, materials, or technology that is required as part of the CTE P-TECH Pathway Sequence: Materials and supplies to support curriculum development, program outreach and professional development. This may include materials for the Steering Committee and partnership meetings.

-Transportation Services: Transportation as needed for additional services such as work-based learning, work site visits and coordination with the college program.

-Out-of- State Travel (for planning grant year only): Travel is restricted to visiting other P-TECH sites and must be pre-approved by MSDE.

-Reimbursement for travel expenses cannot exceed state per diem rates which are: Mileage: $0.535/mile for in-state travel: Breakfast: $9; Lunch: $11; Dinner: $25.

-Administrative costs not to exceed 5% of the total grant, including indirect costs.

$600,000

A maximum of six (6) P-TECH planning grants will be awarded in FY 2018.

Grants will be made at a maximum funding level of $100,000.

P-TECH Supplemental Grants:

Based upon completing the planning grant goals and objectives and availability of future funding, after the year of planning P-TECH Supplemental Grants will be awarded to:

-School Systems with P-TECH schools: To cover P-TECH School costs; $750/enrolled P-TECH Student; School systems must provide a 100% match.

-College Partner: To cover an amount equal to the tuition and mandatory fees that would normally be charged for the classes in which a P-TECH student is enrolled

-50% for counties that received a County Income Tax Disparity Grant (§ 16-501 of the Local Government Article) in the previous fiscal year; or

-25% for counties that did not receive a County Income Tax Disparity Grant in the previous fiscal year.

The grant period is August 1, 2017 - July 31, 2018.

Eligible applicants will be:

(1) Maryland Public School Systems: A school system must serve as fiscal agent/applicant for the grant. Grant applications must be coordinated through the school system's central office. (Referred to as County Boards in the P-TECH Act of 2017).

(2) Maryland Community College Partner(s): One or more institutions of higher education that has received a certificate of approval from MHEC will enter into a Memorandum of Understanding (MOU) with a P-TECH School to help to develop and coordinate the CTE pathway sequence and provide student support services to P-TECH students.

(3) Industry Partner(s): An employer and/or industry entity/association will enter into a Memorandum of Understanding (MOU) with a P-TECH school to help develop and coordinate the CTE pathway sequence and will provide mentoring and internship opportunities for P-TECH students.

Eligibility Requirements:

To be an eligible applicant, partnerships must include at least one member from each of (1), (2) and (3) above. The applicants must submit a Memorandum of Understanding (MOU) signed by all members of the partnership. The MOU outlines the roles and responsibilities of each member in relation to the implementation of the P-TECH school.

The signed MOU must be included with the P-TECH Planning Grant application. (See Appendix C for a sample MOU). Applications that do not include an MOU signed by all partners will not be reviewed. Additional partners may be included based on the needs identified in the geographic region being served. Please note, however, that MSDE is not a signatory on the MOU. Letters of support will not be accepted in lieu of a partner's signature on the MOU.

Each partnership will designate one partner as the implementation lead in the MOU. The implementation lead may be a school system, college partner, or industry partner. The implementation lead shall be the partner that is responsible for coordinating and overseeing the planning and implementation of the program. The implementation lead need not be the same as the school system serving as fiscal agent/applicant.

The implementation lead must meet the following requirements:

a. Must be recognized in the MOU by all partners as the lead agency;
b. Must identify key existing staff to coordinate planning and operations; and
c. Must convene all partners, coordinate the planning process, and oversee student and staff recruitment and program implementation.

In general grant Funds may not be used for:
-Tuition or fees for college remedial coursework;
-Facilities to house the P-TECH program;
-Furniture to equip labs or classrooms;
-Construction of temporary or permanent structures;
-Meal costs at conferences where meals are provided;
-Purchase of career information delivery system site licenses;
-National, state, or local membership dues or fees;
-Promotional items (e.g. T-shirts, key chains, bags, mugs);
-Purchase of equipment for administrative purposes; and
-Administrative and indirect costs that exceed 5% of the grant amount.

*Note: Costs incurred prior to the approval of the grant application will not be funded through the award.

Applications and all required forms should be submitted via DocuShare by Monday, July 24, 2017, no later than 5:00 PM.

If an applicant does not have the capability to submit the application and required forms via DocuShare, the application still must be received at MSDE in the Division of Career and College Readiness no later than 5:00 PM on Monday, July 24, 2017.

The FY 2018 P-TECH Planning Grant Request for Proposals can be found at:
http://www.marylandpublicschools.org/about/Pages/Grants/index.aspx

Before starting your grant application, please review the funding source's website listed below for updates/changes/addendums/conferences/LOIs.
For technical assistance, contact:

Nina Roa, Lead Specialist
Division of Career and College Readiness
410-767-1904
nina.roa@maryland.gov

Email notification of submission via DocuShare should go to:

Jeanne-Marie Holly
jeanne-marie.holly@maryland.gov

Applications should be mailed to the attention of:

Jeanne-Marie S. Holly, Program Manager
Career and Technology Education Systems Branch
Division of Career and College Readiness
Maryland State Department of Education
200 West Baltimore Street
Baltimore, Maryland 21201

USA: Maryland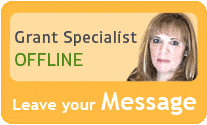 Our team of researchers and grant specialists review hundreds of funding resources daily to make sure GrantWatch.com provides members with the most up-to-date grants.
We have grants for: