Flood Mitigation Assistance Program
Grants to USA State and Local Governments
to Diminish Structure Damage from Flooding

U.S. Department of Homeland Security (DHS) - Federal Emergency Management Agency (FEMA)

11/14/17 3:00 PM ET
Grants to USA and territories state, tribal and local governments for projects that help diminish or eliminate the risk of repetitive structure damage as a result of flooding. Funds will be provided for flood hazard mitigation projects, plan development, technical assistance, and management costs.

The FY17 FMA application cycle will be implemented as it has been in recent application cycles, but will prioritize $70 million of the $160 million available under FMA for community flood mitigation projects as priority 1. Due to the demand for funding by communities with high numbers of SRL and RL properties, projects addressing flooding on a community level have not been selected for funding. FEMA's grant recipients and subrecipients have repeatedly asked for community level flood mitigation funding.

In Fiscal Year 2017, $160,000,000 in Flood Mitigation Assistance (FMA), is available to assist States, Tribal, Territorial and local governments in reducing or eliminating claims under the National Flood Insurance Program (NFIP). FEMA will select eligible project sub-applications on a competitive basis in order of the agency's priorities for FY 2017 FMA Grant Program.

1. Community Flood Mitigation Activities – up to $70,000,000 available
a. Advance Assistance – Applicants are eligible to receive up to $100,000 federal share to develop mitigation strategies and obtain data to prioritize, select, and develop viable community flood mitigation projects.
b. Community Flood Mitigation Projects – FEMA will select the highest ranked eligible community flood mitigation subapplication from each Applicant up to $10,000,000 federal share based on final priority scoring criteria (see table below) and that benefit communities with high participation and favorable standing in the NFIP.

Eligible project activities include:
- Infrastructure protective measures
- Floodwater storage and diversion
- Utility protective measures
- Stormwater management
- Wetland restoration/creation
- Aquifer storage and recovery
- Localized flood control to protect critical facility
- Floodplain and stream restoration
- Water and sanitary sewer system protective measures

After meeting the $70,000,000 available for community flood mitigation or when all eligible community flood mitigation project subapplications have been selected, FEMA will select eligible subapplications for the remaining funds in the following order:

2. Technical Assistance.
FEMA will select eligible technical assistance subapplications up to $50,000 Federal share for Applicants who received FMA awards totaling at least $1,000,000 Federal share in FY 2016.

3. Flood Mitigation Planning.
FEMA will select eligible planning subapplications up to $100,000 Federal share per Applicant with a maximum of $50,000 Federal share for State mitigation plan updates and $25,000 Federal share for local mitigation plans. FEMA may reduce the Federal share of any planning subapplication that exceeds the regulatory maximums.

4. Competitive funding for property flood mitigation projects. FEMA will select eligible flood mitigation project subapplications on a competitive basis as follows:
a. Projects that will mitigate flood damage to at least 50 percent of structures included in the subapplication that meet definition 42 U.S.C. 4104c(h)(3)(B)(ii) of a Severe Repetitive Loss (SRL) property: At least two separate NFIP claim payments have been made with the cumulative amount of such claims exceeding the market value of the insured structure.
b. Projects that will mitigate flood damage to at least 50 percent of structures included in the subapplication that meet the definition of a Repetitive Loss (RL) property: Have incurred floodrelated damage on two occasions, in which the cost of the repair, on the average, equaled or exceeded 25% of the market value of the structure at the time of each such flood event
c. Projects that will mitigate flood damage to at least 50 percent of structures included in the subapplication that meet definition 42 U.S.C. 4104c(h)(3)(B)(i) of a SRL property: four or more separate NFIP claims payments have been made with the amount of each claim exceeding $5,000, and with the cumulative amount of claims payments exceeding $20,000

5. The balance of FMA Grant Program funding will be distributed on a competitive basis to all eligible applicants for flood hazard mitigation projects.

Allowable costs are:
- Project design under advance assistance
- Planning costs
- Training related costs
- Domestic travel costs
- Construction and renovation costs
- Equipment costs

$160,000,000

120

The maximum federal share for FMA planning sub-applications is as follows:

- $100,000 for community flood mitigation advance assistance
- $10,000,000 for community flood mitigation projects
- $50,000 for Technical Assistance for states/territories who were awarded FMA Grant Program funds totaling at least $1,000,000 in FY16.
- $50,000 for state flood hazard mitigation planning
- $25,000 for local flood hazard mitigation planning
- 10 percent of the grant application budget for applicant management costs for applicants to administer and manage grant and subgrant activities (See the M&A Costs subsection below)
- 5 percent of plan and project subapplication budget for subapplicant management costs for subapplicants to manage their plan or project activity

The Period of Performance (POP) FMA begins with the opening of the application period and ends no later than 36 months from the Funding Selection Date.

Projected Period of Performance Start Date: 08/14/2017
Projected Period of Performance End Date: 01/30/2021

Local Governments
Native American tribal governments (Federally recognized)
State governments
U.S. Territory or Possession

Eligible Applicants:
- States
- District of Columbia
- U.S. Territories
- Federally-recognized Native American Tribal governments

Each State, Territory, Commonwealth, or Native American Tribal government shall designate one agency to serve as the Applicant.

Local governments, including cities, townships, counties, special district governments, and Native American tribal organizations are considered Subapplicants and must submit subapplications for mitigation planning and projects to their State/Territory/Tribe Applicant agency. Certain political subdivisions (i.e., regional flood control districts or county governments) may apply and act as Subapplicants if they are part of a community that is participating in the NFIP where the political subdivision provides zoning and building code
enforcement or planning and community development professional services for that community.

All Subapplicants must be participating in the NFIP, and not be withdrawn or suspended, to be eligible to apply for FMA grant funds. Flood insurance must be maintained through completion of the mitigation activity and for the life of the structure.

All Applicants and Subapplicants submitting project subapplications must have a FEMA approved Mitigation Plan by the application deadline and at the time of obligation in accordance with Title 44 CFR Part 201. Project applications submitted by Applicants or Subapplicants that do not have an approved and adopted mitigation plan as of the application deadline are ineligible. FEMA may grant an exception to the local or Tribal Mitigation Plan requirements in extraordinary circumstances to allow award of a project if it meets the criteria stated in Part III, E.5.3, Extraordinary Circumstances, of the HMA Guidance (see section F, Federal Award Administration Information, of this NOFO).

Applicants must prioritize and rank their subgrant applications in the Mitigation eGrants system. Applicants may include no more than two community flood mitigation subapplications for competitive consideration: one Advanced Assistance subapplication and one project subapplication that addresses flood risk on a community level.

Award funds may not be used for matching funds for any other Federal grants/cooperative agreements, lobbying, or intervention in Federal regulatory or adjudicatory proceedings. In addition, Federal funds may not be used to sue the Federal government or any other government entity.

Unallowable costs are:
- Exercise related costs
- Operational Overtime costs

Before you can apply for a DHS grant, you must have a DUNS number, be registered in SAM, and be approved as an Authorized Organizational Representative (AOR). Applicants are encouraged to register early. The registration process can take four weeks or more to be completed.
- DUNS number: http://www.grants.gov/web/grants/applicants/organization-registration/step-1-obtain-duns-number.html
- System for Award Management: http://www.grants.gov/web/grants/applicants/organization-registration/step-2-register-with-sam.html

Authorized Organizational Representative: A key step in the registration process is creating a username and password for the FEMA Grants Portal https://portal.fema.gov. Applicants and Subapplicants must register the individual who is able to make legally binding commitments for the Applicant/Subapplicant organization as the AOR in addition to other organizational staff who will assist with creating and managing applications.

An Access ID is required to request access to the Mitigation eGrants system. Applicants should contact their appropriate FEMA Regional Office, and Subapplicants should contact their Applicant agency to get the appropriate Access ID. See Contact Information below.

Cost share is required under this program. Recipients (see section F for definition) must provide a cost share of 25 percent of eligible activity costs derived from non-Federal sources with FEMA contributing up to a 75 percent Federal cost share. The cost share applies to all projects under this program, including community flood mitigation projects. Federal funding is available for up to 75 percent of the eligible activity costs.

FEMA may contribute up to 100 percent Federal cost share for SRL properties. FEMA may contribute up to 90 percent Federal cost share for RL properties. See definitions of these terms in the RFP (Attached Documents below), pages 4-5.

Key Dates and Times
- Date Posted to Grants.gov: 07/10/2017
- Application Start Date: 08/14/2017
- Application Submission Deadline: 11/14/2017 at 3:00 PM [Eastern Time]
- Anticipated Funding Selection Date: 01/30/2018
- Anticipated Award Date: 12/30/2018

View this funding opportunity on Grants.gov: https://www.grants.gov/web/grants/search-grants.html

Before starting your grant application, please review the funding source's website listed below for updates/changes/addendums/conferences/LOIs.
The FEMA Enterprise Service desk (for eGrants issues) phone number is 1 (877) 611-4700.

- FEMA Regional Offices contact information: http://www.fema.gov/about-agency
- SHMO contact information: http://www.fema.gov/statehazard-mitigation-officers

Mitigation eGrants System Helpdesk Phone: 1-855-228-3362
Email: MTeGrants@fema.dhs.gov

Michael Grimm
Assistant Administrator for Mitigation
Federal Insurance and Mitigation Administration
400 C Street, SW
Washington, DC 20472
FAX: (202) 646-2880

97.029

DHS-17-MT-029-000-99

USA: Alabama; Alaska; Arizona; Arkansas; California; Colorado; Connecticut; Delaware; Florida; Georgia; Hawaii; Idaho; Illinois; Indiana; Iowa; Kansas; Kentucky; Louisiana; Maine; Maryland; Massachusetts; Michigan; Minnesota; Mississippi; Missouri; Montana; Nebraska; Nevada; New Hampshire; New Jersey; New Mexico; New York City; New York; North Carolina; North Dakota; Ohio; Oklahoma; Oregon; Pennsylvania; Rhode Island; South Carolina; South Dakota; Tennessee; Texas; Utah; Vermont; Virginia; Washington, DC; Washington; West Virginia; Wisconsin; Wyoming
USA Territories: American Samoa (USA) Guam (USA) Puerto Rico (USA) Virgin Islands (USA) Northern Mariana Islands (USA)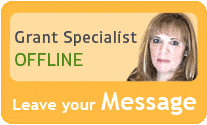 Our team of researchers and grant specialists review hundreds of funding resources daily to make sure GrantWatch.com provides members with the most up-to-date grants.
We have grants for: