John Templeton Foundation Grants
Grants to USA, Canada, and International Nonprofits for Science,
Philosophy, Character Development, Free Markets, and Family Planning
Agency Type:
Foundation / Corporation

John Templeton Foundation

08/31/17

01/31/18
Grants to USA, Canada, and International nonprofit organizations and IHEs for charitable work and innovative projects or research in a broad range of focus areas. A funding inquiry is due August 31, 2017. Funding is intended for projects in the areas of science and the big questions, character virtue development, individual freedom and free markets, exceptional cognitive talent and genius, genetics, and voluntary family planning.

The Foundation welcomes proposals that bring together these overlapping elements, especially by combining the tools and approaches of different disciplines.

Core Funding Areas:

Science and the Big Questions is the largest of the Core Funding Areas and is divided into the subfields of Natural Sciences, Human Sciences, Philosophy and Theology, and Public Engagement.

This focus area supports innovative efforts to address the deepest questions facing humankind, such as: Why are we here? How can we flourish? What are the fundamental structures of reality? What can we know about the nature and purposes of the divine? Funding area themes are:

- Fundamental Structures and Laws of Nature
- The Nature of the Divine
- The Nature and Potential of the Mind
- Religion and Spirituality in Human Experience
- Life, Love, and Virtue

In addition to supporting academic research on these and similar questions, the Foundation supports efforts to bring relevant findings to non-specialist audiences. Through a wide range of media — print, digital, broadcast, and film — the Foundation seeks to raise awareness about cutting-edge discoveries in ways that are clear and probing. In addition, programs are funded to help teachers, journalists, religious leaders, and other professionals apply these discoveries in ways that enrich and extend their work.

Character Virtue Development: This funding area seeks to advance the science and practice of character, with a focus on moral, performance, civic, and intellectual virtues such as humility, gratitude, curiosity, diligence, and honesty.

Individual Freedom and Free Markets: This funding area supports education, research, and grassroots efforts to promote individual freedom, free markets, free competition, and entrepreneurship. Grounded in the ideas of classical liberal political economy, the Foundation seeks projects that focus on individuals and their place in a free society. Whether by academic research, instruction, public outreach, or supporting debate on public policy, the goal is to contribute toward making the nation and the world more just, more prosperous, and more conducive to human flourishing.

Exceptional Cognitive Talent and Genius: This focus area supports programs that aim to recognize and nurture exceptional cognitive talent, especially for those at an early stage of life. This Funding Area also supports research concerning the nature of cognitive genius, including extraordinary creativity, curiosity, and imagination.

Genetics: This funding area seeks to advance genetics research by supporting novel approaches and contrarian projects, especially research that is undervalued by traditional funding sources. In addition to basic and translational research, this Funding Area supports educational programs that increase public awareness concerning the ways in which genetics-related research and its applications can advance human flourishing at the individual, familial, and societal levels.

Voluntary Family Planning: The Foundation supports programs that provide such resources for parents and families worldwide. The Foundation recognizes that research and programs in the area of Family Planning can be controversial politically, morally, and religiously. The Foundation does not support research or programs that entail or promote the destruction of life from the time of conception until natural death.

Small Grants are intended for requests less than $217,400 USD.
Large Grants are defined as requests for more than $217,400 USD.

The grant duration is often up to three years. In rare instances the Foundation may support a project for up to five years. The Foundation will not fund any project for more than five years.

Generally, the Foundation funds charitable entities (including colleges and universities) that operate inside and outside of the United States. On rare occasions, individuals and for-profit companies doing charitable work are considered.

The Foundation generally does not fund buildings, renovations, or capital campaigns; direct-service programs; scholarships for college or graduate school; general operating support for organizations; or disaster relief.

The Online Funding Inquiry (OFI) is a brief form that asks for basic information about your proposed project. It is the required first stage of the Foundation's application process. If you are interested in receiving funding, or if you are trying to determine whether the Foundation would consider supporting your project, please complete and submit an OFI by August 31, 2017.

If the program staff determines that the project described in your OFI represents a realistic, strategic, and potentially successful opportunity to advance the philanthropic vision of Sir John Templeton, you will be invited to submit a Full Proposal. All other Online Funding Inquiries will be declined via e-mail.

Timeline:

- OFI Deadline: August 31, 2017
- OFI Decision: September 29, 2017
- FP Deadline: January 31, 2018 for Large Grants, and will vary for small grants.
- Funding Decision: June 8, 2018 for Large Grants, and will vary for small grants.

Funding Areas:
https://www.templeton.org/funding-areas

FAQ:
https://www.templeton.org/what-we-fund/our-grantmaking-process/frequently-asked-questions

Before starting your grant application, please review the funding source's website listed below for updates/changes/addendums/conferences/LOIs.
Register and apply online:
https://portal.templeton.org/login

John Templeton Foundation
300 Conshohocken State Road, Suite 500
West Conshohocken, PA 19428 USA

Telephone: (610) 941-2828
Fax: (610) 825-1730
info@templeton.org

USA: Alabama; Alaska; Arizona; Arkansas; California; Colorado; Connecticut; Delaware; Florida; Georgia; Hawaii; Idaho; Illinois; Indiana; Iowa; Kansas; Kentucky; Louisiana; Maine; Maryland; Massachusetts; Michigan; Minnesota; Mississippi; Missouri; Montana; Nebraska; Nevada; New Hampshire; New Jersey; New Mexico; New York City; New York; North Carolina; North Dakota; Ohio; Oklahoma; Oregon; Pennsylvania; Rhode Island; South Carolina; South Dakota; Tennessee; Texas; Utah; Vermont; Virginia; Washington, DC; Washington; West Virginia; Wisconsin; Wyoming
USA Territories: American Samoa (USA) Guam (USA) Puerto Rico (USA) Virgin Islands (USA) Northern Mariana Islands (USA)
USA Compact Free Associations: The Federated States of Micronesia (USA) Marshall Islands (USA) Republic of Palau (USA)
Canada: Alberta British Columbia Manitoba New Brunswick Newfoundland and Labrador Northwest Territories Nova Scotia Nunavut Ontario Prince Edward Island Quebec Saskatchewan Yukon
Israel
International country outside of the USA, Israel and Canada.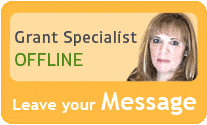 Our team of researchers and grant specialists review hundreds of funding resources daily to make sure GrantWatch.com provides members with the most up-to-date grants.
We have grants for: