Boating Infrastructure Grant (BIG) Program
Grants to Connecticut Public and Private Agencies
for Recreational Boating Tie-Up Facilities

Connecticut Department of Energy and Environmental Protection (DEEP) - Boating Division

08/01/17
Grants to Connecticut local government agencies and private marinas to improve tie-up facilities serving transient recreational boats (26 feet or over in length). Boating facilities must be accessible to the public. Applications may be considered under one of the following two funding tiers:

-Tier I - State is designed for smaller projects that add transient boating infrastructure to the area. Selected projects must still be authorized by USFWS.

-Tier II - National grants are typically awarded to larger projects. Tier II-National projects that qualify at the state level are then competitively judged at the national level. Top scoring projects are awarded and eligible for funding status by the U.S. Fish & Wildlife Service.

Eligible Types of Projects:
-Mooring buoys
-Day-docks
-Navigational aids (channel markers, buoys, directional information)
-Transient slips (slips that boaters with recreational vessels occupy for no more than 15 consecutive days)
-Safe harbors for transients
-Floating docks and fixed piers
-Floating and fixed breakwaters
-Dinghy docks
-Restrooms and showers
-Retaining walls
-Bulkheads
-Dockside utilities
-Recycling and trash receptacles
-Dockside electric service
-Dockside water supplies
-Dockside pay telephones
-Debris deflection booms
-Marine fueling stations

All facilities constructed under this program must be:
-Secure and safe with service available
-Designed and constructed such that each capital improvement component of the project has an identified useful life, and that useful life has been determined by using a generally accepted method which is referenced in your application. In general, facilities with a longer useful life will be more competitive.
-Used by transient boaters (boaters not at their home port and staying not more than 15 consecutive days)
-Designed to accommodate boats 26' in length or greater
-In boating access waters at least 6 feet deep (at low water)*
-On designated navigable waters
-Within two miles of a public pumpout
-Open to the public
-Used for the original stated grant purpose throughout the useful life of the project
-Maintained throughout their useful life

*Water depth less than 6 feet at MLW may be allowed if an applicant demonstrates that the project can still serve the typical boater at that location

Conditions:

Facilities that participate in the program must allow the feature(s) constructed under the BIG Program to be open to the general public and provide access to shore along with other existing basic features of the facility such as fuel, pumpouts, and restrooms. Some type of reservation system must also be available to ensure boaters space when they arrive. Access to other nonessential features of the facility is not required.

Reasonable rates (prevailing rates in the area) may be charged to boaters for transient mooring facilities constructed under the BIG Program.

Tier I - State projects will be selected at a minimum funding level of $30,000 and a maximum of $190,000.

The maximum Federal award under BIG Tier 2 – National is 75 percent of the total allowable project cost up to $1.5 million.

Program funds are available to public and private agencies and marinas and other facilities that provide transient tie-up opportunities for recreational boats 26' or over in length.

The DEEP encourages local units of government and private facilities to participate in this program by submitting grant requests for transient facilities to the DEEP's Boating Division.

Projects are ineligible for funding if the proposed activities include:
-Activities or construction that does not provide a benefit to the public
-Law enforcement patrols
-Law enforcement activities against the applicant (i.e. un-permitted structures)
-Law enforcement violations (i.e. operations without permits)
-Degradation of valuable natural resources or cultural or historic nature of the area
-Dredging
-Installation or maintenance of pumpout facilities or vessels
-Land Acquisition
-Construction, renovation or maintenance of shops, stores, food service or other retail businesses, lodging, facility administration or management
-Construction, renovation or maintenance of facilities for boat transportation, storage, repair or other services
-Purchase or operation of service boats to transport boaters to and from mooring areas
-Marketing activities that do not focus on BIG or BIG-funded facility
-Purchase of supplies or other expendable personal property not directly related to achieving the project objectives
-Routine, custodial and/or janitorial maintenance activities (those that occur regularly on an annual or more frequent basis)
-Construction or maintenance of facilities designed for trailerable boats
-Construction of slips for long term rental (more than 15 days)
-Dry land storage or haul out facilities
-Any other activities that are inconsistent with the purposes of BIG or that are inconsistent with Federal Cost Principles (see 2 CFR part 200, subpart F)

An annual maximum of $200,000 is available to each applying state under the Tier I - State portion of the BIG Program. The remainder of the BIG Program annual funding (2% of the fund money, but not less than $8 million nationally, less whatever is awarded under Tier I - State) is typically awarded to larger projects under Tier II-National.

DEEP will be accepting grant applicants under the Boating Infrastructure Grant Program for the 2017 season on or before August 1, 2017.

Applicants will be notified if their project was not selected at the State level to go to the Federal level. States are generally notified by January of each year of grant awards. DEEP will in turn notify remaining applicants of the status.

Awarded federal funds can be used to reimburse up to 75% of the approved project costs. The remaining "matching" funds must come from the grant recipient.

American Samoa, Guam, the U.S. Virgin Islands, and the Commonwealth of the Northern Mariana Islands are exempt from match requirements up to $200,000 per application.

Please note: While both tiers of the BIG Program are very competitive; the level of national competition within Tier II-National is especially high. Successful projects are of a superior nature and are submitted with very thorough applications. To be competitive in Tier II-National, it is recommended that even the projects be submitted with a substantial percentage of matching dollars.

If you are considering applying for a Tier II-National project, contact the Department early in the application process so that staff can provide assistance on the details of your application.

Before starting your grant application, please review the funding source's website listed below for updates/changes/addendums/conferences/LOIs.
Kate Hughes Brown
P: 860-434-8638
F: 860-434-3501
kate.brown@ct.gov

Department of Energy & Environmental Program
Bureau of Outdoor Recreation - Boating Division
P.O. Box 280
333 Ferry Road
Old Lyme, CT 06371-0280

USA: Connecticut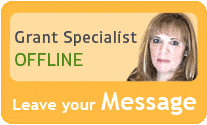 Our team of researchers and grant specialists review hundreds of funding resources daily to make sure GrantWatch.com provides members with the most up-to-date grants.
We have grants for: