Elevate Grant
Grants to Alabama Nonprofits and Agencies for Education,
Arts, Environment, and Health and Human Services
Agency Type:
Foundation / Corporation

Alabama Power Foundation

09/01/17
Grants of $15,000 to Alabama nonprofits and government agencies for programs and projects that improve the quality of life for State residents. Proposed projects must address community needs in at least one of the following areas: education, civic and community life, arts and culture, environment, and health and human services.

Through these grants, the funding source provides support for unique, replicable, community-centered projects and provides capacity-building workshops and additional networking opportunities.

The Foundation will consider only those grant applications that meet several of the following guidelines:

- There is potential for permanent, enduring benefits that will provide value to the community and to the state.
- Diverse groups are collaborating on the project to achieve common goals.
- The program can be duplicated in other communities.
- The organization and the project clearly demonstrate sound fiscal management and accountability.
- The organization attracts multiple sources of support for the project.
- The project addresses underserved segments of the population, such as racial or ethnic minorities, the economically disadvantaged or citizens of rural communities.

During the grant application's evaluation, consideration will be given for how the grant:

- Leverages collaboration between partner resources and networks
- Helps achieve organizational and financial stability, program quality and growth for the applying organization
- Can be replicated
- Incorporates volunteerism
- Reflects a different approach to engaging poverty issues

Project/Program Focus Areas

Education:

The Foundation seeks new ways to help improve education in Alabama by supporting innovative programs and assisting teachers in their crucial responsibilities. Alabama Power Foundation has other grant programs focused on organizations that primarily operate in traditional learning environments, such as schools and universities. Such organizations should seek Foundation financial support from those other grant programs other than Elevate. Examples of Elevate grants that could be included in the Education category include:

- Programs that improve literacy
- Teacher and Educational leadership development
- Programs that attract female and minority students to math, science and technology
- Programs that encourage students to finish high school
- Programs that encourage students who show aptitudes for skills to pursue careers in the trades

Communities:

The Foundation encourages the diversity of communities by supporting a wide range of programs that represent the multicultural population of Alabama state. Examples of Elevate grants that could be included in the Civic and Community category include:

- Playgrounds and Parks
- Community Improvement Programs
- Youth development programs

Arts and Culture:

The Foundation believes that lives are enriched through the arts and humanities. Examples of Elevate grants that could be included in the Arts and Culture category include:

- Employing arts to incorporate academic achievement
- Exposing underserved youth to various artistic events and styles
- Grassroots arts programs
- Arts in education

Environment:

The Foundation supports a variety of environmental and educational initiatives involving schools, organizations, and communities. Examples of Elevate grants that could be included in the Environment category include:

- Community Gardens
- Aquatic gardens
- Urban forestry programs
- River/watershed environmental programs
- Environmental education
- Recycling / reuse programs

Health and Human Services:

The Foundation provides support for programs that will enhance the health, safety, and well-being of the State's diverse population. Examples of Elevate grants that could be included in the Health and Human Services category include:

- Programs that promote health and well-being
- Programs that promote access to health services
- Direct Service programs
- Programs that improve networks services (from parent organizations)
- Programs that combat childhood obesity

Up to seven grant applications will be chosen.

Each grant will be for $15,000: $10,000 will be awarded in 2017 and $5,000 will be awarded in 2018 as a challenge grant. Grant winners also participate in capacity-building workshops during the year they receive the grant.

A group may apply for a grant only if it is a government entity or a nonprofit organization with tax-exempt status under Section 501(c)(3) of the Internal Revenue Service code.

The Foundation will not support the following:

- Organizations receiving multi-year support from the Foundation. Such organizations are ineligible for another foundation grant until one year after the multi-year grant ends.
- Primary and secondary private schools.
- Groups acting on behalf of individuals.
- Organizations that discriminate on the basis of race, color, creed, disability, national origin or gender.
- Churches or other religious organizations, except when they are conducting programs that are secular in nature and have broad public impact.
- Projects that affect communities primarily outside Alabama.
- Fraternal, athletic, and veterans programs, except in cases where the programs provide broad public benefit.
- Political organizations, parties, or causes.

Grants Process:

The Elevate grant application process will begin on July 11 and close on September 1, 2017. Grants will be awarded in October. As part of the grant requirement, nonprofits will be asked to attend at least two capacity-building workshops between January 2, 2017 and June 1, 2018.

Application Information:
https://alabamapower.secure.force.com/forms/ElevateApplication

Click on the link in the Supporting Documents section below to download a sample application.

Before starting your grant application, please review the funding source's website listed below for updates/changes/addendums/conferences/LOIs.
Click here to apply online:
https://alabamapower.secure.force.com/forms/ElevateApplication#

Contact:

Kim Redding
205-257-4245
kfthrift@southernco.com

USA: Alabama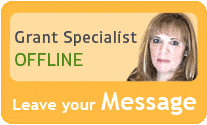 Our team of researchers and grant specialists review hundreds of funding resources daily to make sure GrantWatch.com provides members with the most up-to-date grants.
We have grants for: