Visual Arts Grants
Grants to Alabama Arts Nonprofits, Agencies, Museums,
and Arts Organizations for Visual Arts Related Programs

Alabama State Council on the Arts

09/01/17 4:45 PM
Grants to Alabama nonprofits, agencies, art museums, arts organizations, and individuals for programs that originate in the State and are in the field of visual arts. Applicants should contact the funding source before applying. An LOI must be submitted one year in advance for operating support grants. The goal of these grants is to develop excellence, professionalism, multiculturalism, audience access, and educational impact in the disciplines of painting, sculpture, crafts, printmaking, design, photography, filmmaking, and media that have origins and/or impact in Alabama.

Types of Grants:

1) Operating Support Grants

These grants provide support and stability to large arts organizations with far-reaching cultural impact. Funding is provided for general program development and to stimulate private and additional public funding. Eligible groups are expected to be well established with ongoing fundraising efforts. They must show a high level of professionalism, both artistically and administratively, and must engage in strong community service and educational outreach.

2) Presenting Grants

These grants provide support to art museums and other organizations for presenting touring or packaged exhibitions. Priority is given to exhibitions that are educational, serve to increase the local audience for visual arts, and seek to incorporate the visual arts as an essential element in the educational experience of all Alabamians.

3) Project Grants

This component supports a wide range of activities undertaken by museums, art galleries, art centers, and other organizations with visual arts and crafts programming. Preference is given to activities emphasizing the creation, display, interpretation, and preservation of artwork by professional Alabama visual artists and crafts people. The quality of work to be presented is an important consideration in reviewing proposals.

Project grants include two subcategories, administrative and consolidated projects. Administrative support may be requested if a case is made in the application that directly connects administrative support to organizational growth and to enhancing the quality of programs. Consolidated projects include a single application that consolidates several related projects put on by the requesting organization. A series of exhibitions, screenings or workshops may be considered as a consolidated project.

4) Technical Assistance Grants

Organizations and individual artists receive funding for special, one-time needs such as purchasing materials for a small-scale project, attending a conference, or bringing in a consultant. It allows them to take advantage of unique opportunities, such as the availability of an exhibition on short notice. Individuals may request funds to study with another artist, or participate in a variety of special activities for artists.

- Presenting Grants: There is no limit on how much may be requested. However, grant awards rarely exceed $10,000.
- Technical Assistance Grants: $250 - $1,000
- General and Administrative Project Grants: $1,000 - $10,000
- Consolidated Projects: $1,000 - $20,000

If submitting by the September 1 deadline, projects must occur between January 1 and September 30.

Operating Support:

- They must be incorporated and recognized as having nonprofit tax exempt status by the Internal Revenue Service for at least three years prior to application, or have been an agency of a city or county government for that length of time
- Must have an actual three-year average cash income of at least $800,000
- Must have a full-time administrative staff responsible for the overall functions of the organization
- Must have an annual audit conducted by an independent Certified Public Accountant

Presenting Grants: Art museums and other organizations may apply. To be eligible, the exhibition must originate outside the county where it will be shown.

Project Grants: Museums, art galleries, art centers, and other organizations with visual arts and crafts programming may apply.

Technical Assistance Grants: Organizations and individual artists may apply. Requests must not relate to any program or project already funded or applied for in another component, and must not be eligible and appropriate for funding under any other component.

Not Funded:

- Projects not available to the general public
- Activities and performances planned solely for fundraising purposes
- Food, beverages or other refreshments
- Interest on loans, fines, penalties, and/or litigation costs
- Expenses incurred prior to October 1 or after September 30 of the current grant year
- Investments of any kind
- Church projects which have sectarian or faith-based objectives; however, non-profit religious groups may apply for community arts activities and programming where artistic expressions are the primary focus
- Indirect costs

Applicants are strongly encouraged to discuss grant requests with the appropriate program manager before completing the online application.

For Technical Assistance grants, contact Elliot Knight to check on funding availability and to request an application form.

New applicant organizations must submit a letter of intent to apply one year prior to submitting an Operating Support application.

Deadlines:
June 1- For projects which will occur between October 1 and September 30.
September 1- For projects which will occur between January 1 and September 30.

Please remember that the eGrant system will close promptly at 5:00 pm on the application deadline date. Grants should be submitted by 4:45 PM. to ensure transmission by 5:00 PM.

Presenting grants and Project grants must be matched dollar-for-dollar in cash or a combination of cash and in-kind support.

Operating Support grants are paid quarterly. Other grants are paid 50% in advance and 50% when you file your final report.

Operating Support:
http://www.arts.state.al.us/programs/visual_arts/operate_support.aspx

Presenting:
http://www.arts.state.al.us/programs/visual_arts/present_grant.aspx

Project Grants:
http://www.arts.state.al.us/programs/visual_arts/project_grant.aspx

Technical Assistance Grants: http://www.arts.state.al.us/programs/visual_arts/technical_grant.aspx

How to Apply:
http://www.arts.state.al.us/grants/howtoapply.aspx

FAQs:
http://www.arts.state.al.us/grants/FAQ.aspx

Before starting your grant application, please review the funding source's website listed below for updates/changes/addendums/conferences/LOIs.
Elliot Knight, Visual Arts Program Manager
Phone: 334-242-4076 ext. 250
Email: elliot.knight@arts.alabama.gov

Rita Gray Allen, Grants Assistant
Phone: 334-242-4076 ext. 235
Email: ritagray.allen@arts.alabama.gov

Alabama State Council on the Arts
201 Monroe Street, Suite 110
Montgomery, AL 36104

USA: Alabama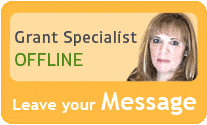 Our team of researchers and grant specialists review hundreds of funding resources daily to make sure GrantWatch.com provides members with the most up-to-date grants.
We have grants for: