Nevada Off-Highway Vehicles (OHV) Program
Grants to Nevada Nonprofits, For-Profits, Agencies, and
Individuals to Enhance Off-Road Recreational Vehicle Facilities

Nevada Departments of Conservation and Natural Resources - Nevada Commission on Off-Highway Vehicles

11/01/17 4:00 PM Receipt
Grants to Nevada nonprofits, for-profits, government agencies, and individuals to support projects related to off-highway vehicle recreation throughout the state. The purpose of this program is to promote the safe and responsible use of off-highway vehicles (OHV) within the state. Nevada motorized OHV users must be the overwhelming beneficiaries of any grant award.

Eligible Projects include:
-Studies or planning for trails and facilities
-Environmental assessments and environmental impact studies
-Acquisition of land for trails and facilities
-Mapping and signing of trails and facilities
-Enhancement or maintenance or both of existing trails and facilities
-Construction of new trails and facilities
-Restoration of areas that have been damaged by the use of off-highway vehicles
-The construction of trail features, trailheads, parking, or other ancillary facilities which
minimize impacts to environmentally sensitive areas or important wildlife habitat areas
-Safety training and education related to the use of off highway vehicles
-Compliance and enforcement of OHV registration

Commission Priorities:

The following are the Commission's priorities for this grant cycle, in order of priority.

1) Public Education, Law Enforcement & Outreach: the degree to which the project incorporates public education and/or outreach to increase registration and showcase the benefit of OHV communities, including registration events.

2) Trail Mapping: the degree to which the project will move public lands in Nevada towards having travel plans completed and will result in trail mapping and creation of maps for the public (With landowner/manager approval).

3) Access: the degree to which the project ensures protection of access, health and safety concerns or other mitigation necessary, which if NOT addressed, is likely to cause an opportunity or access to be lost.

4) Demand for New Facilities: the degree of demand for new facility development: restrooms, trails, signs, and other amenities.

5) Connectivity: the degree to which the project would increase connectivity between trails, facilities, and other locations.

6) Environmental Studies: the degree to which the environmental studies project is in a highly desired area that will result in maintaining or expanding OHV riding areas.

7) Design for Conservation: the degree to which the project considers water and habitat conservation. For example: the degree to which the trail features are designed to be sustainable while protecting environmentally sensitive areas or important wildlife habitat areas.

8) Existing Facilities: the degree to which the project maintains and/or rehabilitates Existing Facilities. "Taking care of what is already there to protect the investment."

9) Leveraging: the degree to which the project leverages private, BLM, USFS, State, local government, and in-kind funding/services (considered as investment in the project).

10) Partnering: the degree to which coordination with stakeholders, partners, and the public occurred, and to which all interests have had an opportunity to comment.

11) Youth and Family Engagement: the degree to which the project helps to engage youth and families.

12) Economic Integration: the degree to which the project develops outdoor recreation opportunities that help local and/or regional economies grow (e.g., economic impact, additional OHV funding sources, improved user, or business group participation).

13) Underserved populations: the degree to which the project helps to meet the needs of underserved regions and populations (e.g., identifies people and neighborhoods without access to trails, and establishes outdoor recreation opportunities for them; or creates new recreational opportunities not currently available in the area).

14) Maintenance: although this OHV grant requires maintenance of all facilities funded for 25 years or the normal life of the project, the degree to which the application describes HOW the project will be maintained and WHO has committed to the ongoing maintenance of the facility or continuation of the service/project.

Common Eligible Project Costs:
-Employee services of seasonal and/or non-permanent staff hired specifically for the project for duties of on-the-ground field work. (Operations and management, and the purchase or lease of equipment are eligible if directly related to the project.)
-Permanent staff salary MUST be for project work only. This includes planning, development of project tasks and timelines, supervision, and field work. Permanent staff will be required to certify activity.
-Youth programs and youth-oriented projects, specific to the criteria of the funding
-Supplies, materials, and tools for the project
-Signs and interpretive aids
-Construction, reconstruction, and maintenance work on trails
-Construction of bridges, railings, ramps, fences, and retaining structures
-Bank stabilization, re-vegetation, and erosion control
-Rehabilitation of closed trails or damage areas
-Trailhead development including parking lots, restrooms, and related facilities
-Registration outreach events
-Public education and outreach
-Equipment for snow trail grooming
-Safety, education, and user information programs
-Trail planning
-Feasibility and trail use studies, management plans for shared trails, inventory and analysis of
existing and proposed trails
-Environmental reviews
-Maps and mapping
-Travel and per-diem costs must adhere to current State allowances

Common Eligible OHV Projects include but are not limited to:
-Employee services of seasonal and/or non-permanent staff hired specifically for the project
-Youth programs and youth-oriented projects, specific to the criteria of the funding
-Trail building tools and equipment
-Signs and interpretive aids
-Construction, reconstruction, and maintenance work on trails
-Construction of bridges, railings, ramps, fences, and retaining structures
-Bank stabilization, re-vegetation, rehabilitation and erosion control in areas caused by OHV use
-Trailhead development including parking lots, signs, restrooms and related facilities
-Public Education, safety and user information programs
-OHV registration law enforcement and outreach/education salaries, materials and equipment
-Equipment for and the grooming of snow trails
-Trail planning and Environmental reviews including NEPA, feasibility and trail use studies
-Trail management plans, analysis of existing and proposed trails, mapping, trail and facility inventory
-Map publication and public distribution of maps
-Safety gear PPE, for volunteers working on the project

$1,200,000

These grants are generally for two years. Longer grant periods and extensions may be applied for with justification to the State, and the project should be completed within two years.

Project implementation must be initiated within ninety days (90) from the Notice to Proceed.

Applicants may indicate the following classifications on the application form:
-Federal
-State
-County
-Local/Municipal
-Partnership
-Nonprofit
-For Profit
-Individual
-Other

If the applicant is a corporate or legal entity, proof of good standing in the entity's state of incorporation is required. NAC 490.1345 (Note: grantees must have the capacity to implement and accomplish proposed project and properly administer awarded funds).

Eligible Applicants:

-Any entity requesting grant funds must provide satisfactory proof that the appropriate federal, state, local, or private authority has been consulted and has approved the proposed project. NAC 490.137

-Prior to application, an applicant that proposes grant activities to be carried out on public land must have a written agreement to use the land with any governmental entity having jurisdiction over that land, including, without limitation, any necessary permits, leases, easements and rights-of-. NAC 490.135

-All projects must comply with applicable State statutes, regulatory requirements, and policies. Projects to be completed on federal land or with Federal funds must comply with the National Environmental Policy Act (NEPA) and other required Federal laws. NRS 490.068(3)(a)(2); NAC 490.137(2)

-An applicant must have an interest in the real property on which the proposed project will be carried out. The interest in the real property, whether by way of ownership, lease, rental, easement, right-of-way, written agreement, or other legal instrument, must be sufficient in scope and authority to allow the applicant to complete the proposed project and to operate and maintain the proposed project after its completion. NAC 490.1355

-An applicant that is a corporate or legal entity must provide proof of good standing in the state in which it is registered. NAC 490.1345

-To avoid disqualification, all application areas must be complete and concise, and certifications must be signed and dated.

-Denied applications: correspondence will be sent to the applicant by email describing the reason for declaring an application incomplete.

Common Ineligible Direct Project Costs:
-Expenses related to the promotion or fund-raising efforts of an organization.
-Time and services associated with writing the grant application.
-Facilities that are ornamental and do not have direct benefit to trail users.
-Marketing and advertising not related to project.
-Depreciation on vehicles, tools, and equipment used for the grant.
-Food or alcohol.
-Audit and legal services.
-Supplanting of federal or state funds.
-Bonuses, gifts, or incentives.
-Indirect costs over 10%.
-Membership fees or dues, and Lobbying costs.

Matching funds are not required, but leveraged dollars and partnerships receive higher points. There is no requirement to report match for Nevada Off-Highway Vehicle Program reimbursement reports. However, grantees that have been awarded projects that have in-kind valuation must include those activities in their quarterly progress reports. "In-Kind match" means cash, materials, volunteer labor, or other methods of contribution that an applicant provides toward offsetting the total cost of the project, reducing the amount of the grant that will be needed from the State to complete the project.

Applications are due November 1, 2017, and must be received in the State Office prior to 4:00 PM. Regardless of postmark, applications that are not received prior to 4:00 PM on November 1, 2017, will be deemed untimely, and will not be accepted for consideration.

OHV grants are reimbursement grants. Grantees are expected to pay for expenses upfront. Grantees will be reimbursed for eligible expenses listed on the approved award budget after a review and approval of the expense request form and appropriate supporting documentation.

Timeline:
-September 1, 2017: Request for Applications
-November 1, 2017: Application Deadline
-Review of Applications by Technical Advisory Committee
-December 14, 2017: Commission Meeting to vote on final awards
-January and February of 2018: Development of Contract Agreements and Notices to Proceed

Before starting your grant application, please review the funding source's website listed below for updates/changes/addendums/conferences/LOIs.
Jenny Scanland, Executive Secretary
(775) 684-2794
jscanland@ohv.nv.gov

Nevada Off-Highway Vehicles Program
Department of Conservation and Natural Resources
901 S. Stewart Street, Suite 1003
Carson City, Nevada 89701

USA: Nevada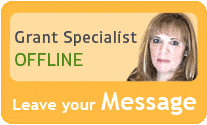 Our team of researchers and grant specialists review hundreds of funding resources daily to make sure GrantWatch.com provides members with the most up-to-date grants.
We have grants for: