Living Cultures Grants Program
Grants to California Nonprofits to
Strengthen the Folk and Traditional Arts
Agency Type:
Foundation / Corporation

Alliance for California Traditional Arts (ACTA)

06/13/17

07/17/17 Postmarked
Grants of up to $5,000 to California small nonprofit organizations to promote the traditional and folk art forms. This program is intended to maximize impact for organizations operating on a small budget. Projects may be related to cultural continuity, sustaining future traditional practices, and strengthening and engaging local communities through the folk and traditional arts.

Folk and traditional arts are those art forms that are learned as part of the cultural life of a group of people whose members share a common heritage, language, religion, occupation, or region. These expressions are deeply rooted in and reflective of a community's shared standards of beauty, values, or life experiences. Folk and traditional arts are often passed on from one generation to the next and express a collective wisdom, rather than a unique personal aesthetic.

Some folk and traditional arts have been brought to California from other countries or regions and have taken root here to become interwoven with the state's cultural landscape and identity, while others have prospered on the more than 130 tribal reservations and rancherias in this state. Cowboy poetry; Hmong reverse appliqué embroidery; Mexican corridos (ballads) and mariachi music; African Ameri- can quilts; Japanese bonsai; Native American basketry, ceremonial regalia construction and ritual music/dance; South Indian Bharata Natyam dance; Western saddle making; Chinese qin instrumental music; Portuguese fado singing; Native Hawaiian kahiko hula chant and dance; and Pilipino rondalla music ensembles are but a few of the many hundreds of distinctive types found in this tremendously diverse and culturally rich state.

Funding Categories:

Cultural continuity of traditional art forms practices:

-Workshops and gatherings (for example, events that bring together artists, cultural specialists or community leaders to share skills and information, or to engage in discussion and problem solving)
-Conservation, creation, or acquisition of important traditional arts items
-Intergenerational classes or other educational programs within a community (after school youth programs, dance ensemble classes or practices, summer programs, etc.)
-Other kinds of mentorships with culture bearers, honoraria, travel costs within CA, etc. (intensive one-on-one artistic mentorships should apply to the Apprenticeship Program rather than the Living Cultures Grants Program)
-Endangered language conservation and revitalization projects when carried out within the context of traditional art forms
-Other types of activities and projects that lead to cultural continuity of traditional arts practices

Sustaining future traditional arts practices with needed purchases, services, or acquiring new skills:

-Equipment and materials purchases (instruments, media equipment, costumes or regalia, etc.)
-Documentation of traditional arts, skills, ceremonies, beliefs, or performances
-An investment to result in future revenues (fee for services for marketing consultation, website development, financial planning)
-Learning new skills by supporting mentorships with advisors or cultural specialists
-Other types of activities and projects that lead to long term sustainability of traditional arts practices

Engaging and strengthening local communities as well as engaging with others:

-Public presentations, such as community-based concerts, festivals, and exhibitions that foster active participation
-Workshops and gatherings (for example, events that bring together artists, cultural specialists or community cultural leaders to share skills and information, or to engage in discussion and problem solving)
-Other types of activities and projects that lead to active participation in traditional arts practices within and between cultural communities

Each proposal will be evaluated by a panel of traditional arts and culture specialists as well as artist-practitioners with the following criteria in mind:

-Artistic quality and traditionality of artists or tradition bearers involved in the project
-Cultural significance of the traditions in the context of its community
-Inclusion of cultural expertise in project planning
-Viability of the project, as evident in a realistic work plan, appropriate budget, and qualifications of project personnel
-Discussion of evaluation of the project which would be appropriate for your work
-Evidence of community support and involvement in project planning
-The potential for long-term benefit to traditional artists or tradition bearers, target communities, or the applicant organization

After all other criteria are met, preference will be given to those projects whose traditions and cultural practices face endangerment.

ACTA is seeking proposals that will have impact beyond the project period. ACTA recognizes that this work takes many shapes and forms for the diverse practices in California.

In 2018, ACTA will be making approximately 40 grants.

Up to $5,000

Grants can support activities between January 1, 2018, and December 31, 2018.

Who is Eligible:
-California-based 501(c)3 nonprofit organizations
-Communities who do not have this status may work through a California-based nonprofit fiscal sponsor
-Applicants must have an organizational budget under $250,000 per year
-If you have received Living Cultures funding consecutively in the last three years (2017, 2016, 2015), you are asked to sit out one year before reapplying

Not Funded:
-General operating support
-Projects whose main purpose is fundraising
-Projects limited to an historical emphasis, including events presenting the re-creation of past lifestyles
-Projects based on the interpretation of a cultural tradition, instead of the actual tradition or cultural art form itself
-Projects based in educational institutions (K-12, private schools and universities), such as folk arts-in- education projects, university seminars and programs, or curriculum development
-Out-of-state travel
-Apprenticeships for one-on-one intensive learning in a traditional art form (Consult ACTA's Apprenticeship Program, which exclusively serves this type of project)
-More than one proposal per organization (except for fiscal sponsors applying on behalf of more than one organization)
-Proposals for multiple components of the same festival, event, or project
-Current grantees of the William and Flora Hewlett Foundation are not eligible to receive ACTA Living Cultures Grant funds.
-Current grantees of the Creative Work Fund may not receive an ACTA Living Cultures Grant for the same project.

Anyone who is interested in the Living Cultures Grants or Apprenticeship programs is invited to attend one of the following webinars to learn more about these programs:

-June 6th at 12 noon
-June 13th at 12 noon
-June 7th at 6 pm (Spanish)

You are encouraged to call ACTA to introduce yourself and your proposal ideas to the staff. This way staff can assist you towards a productive application process, learn more about you, your cultural community, and your needs. Spanish language assistance is also available.

Proposals must be postmarked July 17, 2017. Notification will be in mid-December 2017.

Before starting your grant application, please review the funding source's website listed below for updates/changes/addendums/conferences/LOIs.
Sign up for a webinar by sending a request to rsvp@actaonline.org or call (559) 237-9812.

Lily Kharrazi, Living Cultures Grants Program Manager
415.346.5200
lilyk@actaonline.org

For Spanish language guidance contact:
Russell Rodríguez, Program Manager
831.334.5040
rrodriguez@actaonline.org

Work samples and descriptions may be submitted to:
worksamples@actaonline.org

If using United States Postal Services, send to:

Alliance for California Traditional Arts
Living Cultures Grants Program
The Presidio
P.O. Box 29096
San Francisco, CA 94129

If using UPS, FedEx, or DHL, send to:

Alliance for California Traditional Arts
Living Cultures Grants Program
1007 General Kennedy Ave, Suite 211
San Francisco, CA 94129

USA: California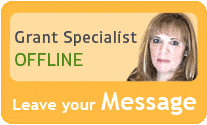 Our team of researchers and grant specialists review hundreds of funding resources daily to make sure GrantWatch.com provides members with the most up-to-date grants.
We have grants for: