HOME Program - CHDOs and Nonprofits
Grants to North Dakota Nonprofits and Community
Housing Developers for Low-Income Rental Housing

North Dakota Department of Commerce - Division of Community Services

10/28/16

Request a Grant Writer
Grants of up to $50,000 to North Dakota nonprofit organizations and community housing development organizations to increase the quality and availability of affordable housing in low-income communities. Funding may be requested by qualifying organizations for the purpose of producing and rehabilitating rental units.

Federal requirements target assistance to families whose Median Family Income (MFI) does not exceed 80% MFI in a given area (as defined by HUD Section 8 income guidelines). Further income targeting and rent controls are required when assisting rental housing units

$150,000

No CHDO may receive more than $50,000 per year.

HOME-assisted rental units must be occupied by income-eligible households within 18 months of project completion.

Eligible Applicants:

1) Community Housing Development Organization (CHDO)

- Eligible applicants include community-based nonprofit 501(c)(3), 501(c)(4), or 905 (subordinate organization of a 501 (c) organization) organizations with the mission statement that identifies decent, affordable housing to low and moderate-income persons.

- The DCS designates nonprofit organizations that meet defined criteria as CHDOs. A CHDO is defined in the HOME Investment Partnerships Program Final Rule Subpart A, s92.2.

2) Nonprofit Organizations

- Nonprofits can participate in the HOME Program as owners or developers of multi-family housing. The nonprofit must not be disqualified from any program administered by DCS or under debarment, proposed debarment or suspension by a federal agency.

- The nonprofit must be able to demonstrate technical expertise of staff and other project partners in housing production and management.

Applicants new to the HOME Program are required to partner with an experienced developer, sponsor, or consultant (i.e., someone with completed projects and operating successfully).

Please see the program guidelines (attached below) for more information about eligible project sponsors and developers.

Submission of the CHDO and nonprofit applications are due by October 28, 2016.

Projects are required to have 25% match for the funds they receive, and CHDO projects must have a minimum of 10% owner equity invested in the project.

The application process for CHDOs/nonprofits will be a competitive process during the first round. If any funds remain, it will be on a first-come, first-served based on needs. Extra points will not be given to CHDOs. However, they will be given preferential status when awarding funds to the extent necessary to meet the HUD CHDO 15 percent requirement.

Before starting your grant application, please review the funding source's website listed below for updates/changes/addendums/conferences/LOIs.
Shantel Dewald, CDBG/HOME Program Administrator
701-328-2676
shdewald@nd.gov

Tran Doan, HOME Program Manager
701-328-2290
tdoan@nd.gov

Genevieve Giese, HOME Program Administrator
701-328-2458
ggiese@nd.gov

North Dakota Department of Commerce
1600 E. Century Ave., Suite 2
Bismarck, ND 58503

701.328.5300

USA: North Dakota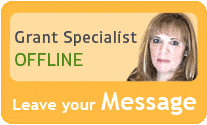 Libby is constantly in touch with grant program managers and reviews numerous publications to make sure that GrantWatch.com provides subscribers with the most up-to-date grant opportunities.
We have grants for:

Need help?
Hi, I would love to guide you through the site.
Please feel free to call or write.
Customer Sales & Support
(561) 249-4129