Program to Accelerate Clinical Trials (PACT)
Grants to USA, Canada, and International Academic and
Biotechnology Investigators for New Alzheimer's Drug Research
Agency Type:
Foundation / Corporation

Alzheimer's Drug Discovery Foundation (ADDF)

11/17/17

12/08/17 11:59 PM EST
Grants to USA, Canada, and International researchers working in academic and medical research institutions and biotechnology companies to increase the number of innovative drugs tested on humans at the critical proof of concept stage for Alzheimer's disease. LOIs must be submitted by November 17, 2017.

The goal of this Request for Proposals is to increase the number of innovative treatments tested in humans for Alzheimer's disease, related dementias, and cognitive aging. This program will fund exploratory Phase 0 microdosing studies that assess preliminary target engagement and PK, Phase I safety testing, Phase 2 biomarker-based proof-of-concept clinical trials in patients, as well as IND-enabling studies to accelerate new drugs into trials. Through this PACT RFP, the ADDF is also interested in supporting biomarker-based trials to validate putative mechanisms of action for targeted pharmacological and non-pharmacological approaches to prevention.

The ADDF is interested in novel targets that include, but are not limited to: neuroinflammation, protein degradation/autophagy, growth factor signaling, synaptic function/morphology, calcium regulation, energy utilization/mitochondria function, insulin sensitivity, epigenetics, ApoE function and cholesterol metabolism, vascular injury and the blood-brain barrier interface, cognitive enhancers, myelin changes, ischemia and oxidative stress, and tau-related toxicities.

The ADDF has limited interest in funding anti-amyloid approaches, including anti-amyloid aggregation programs, Abeta vaccine development, and beta- or gamma-secretase inhibition programs. The ADDF also has limited interest in funding cholinesterase inhibitor programs.

Funding priority areas include:
- Repurposing – Testing drugs approved for other indications in Alzheimer's disease clinical trials. Proposals should be hypothesis driven and drugs chosen for testing should target a mechanism of action(s) common to both diseases.

- Novel therapies supported by preclinical in vivo data linking the therapeutic approach to Alzheimer's disease or related dementias.

Proposals for up to $3 million will be considered.

Multi-year proposals will be considered.

The ADDF offers funding to researchers in both nonprofit and for-profit organizations.

Eligible applicants include:

- Academic Investigators seeking to create and support innovative clinical programs in academic medical centers and universities.

- Biotechnology companies with programs dedicated to Alzheimer's disease clinical development – New biotechnology company spinouts or existing biotechnology companies that demonstrate a clear need for non-profit funding are eligible to apply. Funding is provided through mission-related investments (MRIs) that require return on investment based upon scientific and/or business milestones.

Funding is open to:
- Researchers, clinicians, and postdoctoral fellows
- Working in academia and biotechnology companies
- Based in the U.S. and worldwide

The following costs are not covered:
- Indirect costs/overhead
- Capital equipment
- Equipment service contracts
- Publication costs
- Travel (unless travel is pre-approved under special circumstances)

Inquiries with the ADDF staff are encouraged to determine the Foundation's interest prior to application.

All applicants are required to complete an electronic "Letter of Intent" (LOI) available through the website:

LOIs are due at least two weeks before the application deadline. After review of the LOI, ADDF may invite a full application via email with a link to the electronic application form. On average, applicants are notified of decisions three months after full proposal submission.

All nonprofits should apply through the Academic Application portal, and all for-profit companies through the Biotech Application portal.

Application instructions: https://www.alzdiscovery.org/research-and-grants/funding-opportunities/application-instructions

Upcoming Deadlines

Letter of Intent: February 17, 2017
Invited Full Proposal: March 10, 2017

Letter of Intent: May 19, 2017
Invited Full Proposal: June 9, 2017

Letter of Intent: July 31, 2017
Invited Full Proposal: September 8, 2017

Letter of Intent: November 17, 2017
Invited Full Proposal: December 8, 2017

Before starting your grant application, please review the funding source's website listed below for updates/changes/addendums/conferences/LOIs.
Submit academic LOI: https://www.grantrequest.com/SID_368/?SA=SNA&FID=35003

Submit biotech LOI: https://www.grantrequest.com/SID_368/?SA=SNA&FID=35008

Log into existing application: https://www.grantrequest.com/SID_368/?SA=AM

Program Inquiries:
Diana Shineman, PhD, Director, Scientific Affairs
212-901-8007
dshineman@alzdiscovery.org

Application Submission Inquiries:
Grants and Contracts Team
212.901.8019
grants@alzdiscovery.org

57 West 57th Street, Suite 904
New York, NY 10019

USA: Alabama; Alaska; Arizona; Arkansas; California; Colorado; Connecticut; Delaware; Florida; Georgia; Hawaii; Idaho; Illinois; Indiana; Iowa; Kansas; Kentucky; Louisiana; Maine; Maryland; Massachusetts; Michigan; Minnesota; Mississippi; Missouri; Montana; Nebraska; Nevada; New Hampshire; New Jersey; New Mexico; New York City; New York; North Carolina; North Dakota; Ohio; Oklahoma; Oregon; Pennsylvania; Rhode Island; South Carolina; South Dakota; Tennessee; Texas; Utah; Vermont; Virginia; Washington, DC; Washington; West Virginia; Wisconsin; Wyoming
USA Territories: American Samoa (USA) Guam (USA) Puerto Rico (USA) Virgin Islands (USA) Northern Mariana Islands (USA)
USA Compact Free Associations: The Federated States of Micronesia (USA) Marshall Islands (USA) Republic of Palau (USA)
Canada: Alberta British Columbia Manitoba New Brunswick Newfoundland and Labrador Northwest Territories Nova Scotia Nunavut Ontario Prince Edward Island Quebec Saskatchewan Yukon
Israel
International country outside of the USA, Israel and Canada.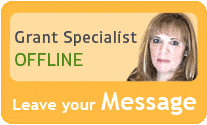 Our team of researchers and grant specialists review hundreds of funding resources daily to make sure GrantWatch.com provides members with the most up-to-date grants.
We have grants for: