Community Halls and Recreation Facilities
Grants and Loans to Northern and Central British Columbia
Nonprofits and Agencies to Develop Community Facilities
Agency Type:
Foundation / Corporation

Northern Development Initiative Trust

10/31/17 - 4:30 PM
Combination grant and loan funding of up to $50,000 to British Columbia nonprofit organizations, municipalities, regional districts, and First Nations bands to expand, develop, and improve local community facilities. Applicants must contact program staff prior to applying. This program enables communities to increase the number of local events, thereby contributing to service sector revenues.

Features and benefits of the program:

-A time sensitive approval process for complete and well-documented applications.
-Supports the sustainability and expansion of local community infrastructure to host events which increase tourism revenues and community quality of life.
-Flexible consideration of donated time and labor by business and volunteers.
-Northern Development funding is accessible to all rural areas that would not usually have an opportunity to apply for funding for a larger economic development infrastructure project.

Objectives:

-To improve the sustainability and event hosting capacity of community halls and recreation facilities that indirectly generate revenues for the hospitality service sector.
-To provide a program that benefits the local economies of small communities and rural areas of central and northern British Columbia.

Required project and funding application features:

-The project is aligned with the requirements and mandate of the funding program
-The project will directly generate revenue through new economic activity
-The project can demonstrate revenue generation and/or cost savings to sustainably operate for a minimum of three years
-The funding request is incremental to government (local, provincial, federal) mandate and funding
-The funding request is supported by local government through a resolution
Applicants are responsible for securing a resolution outlining support for the Northern Development funding request from a municipality or regional district. The applicant must provide a copy of the resolution of support to Northern Development before a funding decision can be made.
-The funding request is supported by the regional advisory committee through a resolution
-Completed applications are forwarded by Northern Development to the appropriate regional advisory committee that recommends project decisions to the board of directors

Eligible costs:

-Capital expenditures
-Direct third party project labor costs
-Incremental third-party project management
-Contractor fees
-Rental of tools and equipment for construction work
-In-kind (volunteer) labor contributions and/or monetized donations (donated materials, equipment, or services from third-parties) may be considered.

Organizations can access up 70% of a project's budget to a maximum of $50,000 in funding.

A maximum of $30,000 is available in the form of a grant with the remainder being available in the form of a loan.

In the Northwest region, applications seeking additional funding for a previously funded facility are limited to a maximum $15,000 grant.

Who Can Apply:

-First Nations
-Municipalities / Regional Districts
-Not For Profits

Ineligible Costs:

-Operational costs and staff wages
-Purchases of construction equipment and tools
-Renovations to spaces that are not available for public use in social infrastructure facilities (for example, daycare facilities, seniors' centers, child development centers, friendship centers, etc.)
-GST and PST
-Costs incurred prior to signing the agreement with Northern Development

Funding applications are continuously accepted to this program on a quarterly intake cycle.

Applicants must provide confirmation of all other sources of project funding prior to Northern Development entering into a funding agreement. Applications that have confirmed other funding at the time of review by the board of directors are preferred.

In an effort to assist you in determining if your application is qualified for funding, the Trust has provided a self-assessment tool (attached below). The self-assessment tool has been created using Microsoft Excel. Please contact Northern Development staff to discuss your project in further detail.

Application Process:

1. Applicant contacts Northern Development to discuss the proposed project scope and potential alignment with the funding program. See Northern Development's staff webpage for the key contact in your region

2. The applicant completes a funding application and submits the application to Northern Development

3. Once Northern Development confirms alignment between the application and the funding program, the applicant submits the complete application to a municipality or regional district with a request for a resolution of support

4. The municipality or regional district determines whether it will provide a resolution of support for the funding request from the appropriate account. The resolution of support must clearly state the amount of the funds requested, whether the request is for a grant, loan, or a combination of grant/loan, and the appropriate regional development account from which the funds will be provided

5. A copy of the resolution of support from the municipality or regional district is obtained by the applicant and forwarded to Northern Development

6. Northern Development staff conduct due diligence of the application, and forward the funding request to the appropriate regional advisory committee for recommendation. The regional advisory committee determines whether to support the funding request

7. Once a recommendation supporting the funding application is provided by the regional advisory committee, Northern Development staff finalize due diligence, incorporate the regional advisory committee's recommendations, and present the funding request to the board of directors at their next scheduled meeting

8. Following the board meeting, Northern Development staff will notify the applicant of the board's funding decision by phone. A formal letter is mailed to the applicant

9. A funding agreement (enabling Northern Development to disburse funding for the project) will be provided to the applicant for signature once the applicant has provided documentation confirming of all other funding sources in writing to Northern Development

10. Annual reporting for three years on key deliverables specific to the funding program is a requirement of applicants with approved funding agreements

More information about funding programs and deadlines may be found here:
http://www.northerndevelopment.bc.ca/about/events/annual-quarterly-funding-application-intake-deadline/

Important Dates:
http://www.northerndevelopment.bc.ca/about/events

If your community experienced job losses as a result of the pine beetle epidemic, you may be eligible for additional funding through the following program:
http://www.northerndevelopment.bc.ca/funding-programs/pine-beetle-recovery-funding

Before starting your grant application, please review the funding source's website listed below for updates/changes/addendums/conferences/LOIs.
For program inquiries contact:

Northern Development Initiative Trust
301-1268 Fifth Avenue
Prince George B.C. V2L 3L2
Canada

250-561-2525
info@northerndevelopment.bc.ca

Canada: British Columbia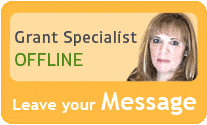 Our team of researchers and grant specialists review hundreds of funding resources daily to make sure GrantWatch.com provides members with the most up-to-date grants.
We have grants for: