Individual Artist Award (IAA)
Awards to Maryland Individual Artists to
Recognize Contributions to the Creative Sector

Maryland State Arts Council (MSAC) - Mid Atlantic Arts Foundation (MAAF)

07/08/17

07/21/17 4:30 PM EST
Awards of $1,000, $3,000, and $6,000 to Maryland individual artists to recognize outstanding achievements in a range of artistic disciplines. The purpose of this award is to showcase the contributions artists make to the state's cultural fabric, support their creative potential, and strengthen their impact on the local level.

The IAA program accepts applications in 18 categories representing a broad range of visual, literary, and performing arts disciplines. Categories rotate on a three-year schedule. Over the next three years, MSAC will accept applications in following categories:

FY 2018 Artistic Categories:
-Non-Classical Music: Composition
-Non-Classical Music: Solo Performance
-Playwriting
-Visual Arts: Crafts
-Visual Arts: Photography

These are the only categories offered for the July 21, 2017 deadline. See below for the other categories that will be offered in coming years.

FY 2019 Artistic Categories:
-Fiction
-Theater: Solo Performance
-Visual Arts: Media/Digital/Electronic Arts
-Visual Arts: Painting
-Visual Arts: Works on Paper

FY 2020 Artistic Categories:
-Dance: Choreography
-Dance: Solo Performance
-Classical Music: Composition
-Classical Music: Solo Performance
-Poetry
-Visual Arts: Sculpture
-World Music: Composition
-World Music: Solo Performance

Competition categories are rotated on a triennial basis.

A limited number of awards of $1,000, $3,000, and $6,000 will be offered this year.

Who May Apply:

-Individuals who are Maryland residents, 18 years of age or older
-Applicants must have established residence and be living in Maryland at least six months prior to the application deadline and must be residents living in Maryland at the time the award is granted by MSAC. Proof of residency may be required.
-The applicant must be the artist whose original work is represented in the work samples

Who May Not Apply:

-Individuals enrolled in high school or any undergraduate classes or programs during FY 2018 (July 1, 2017 - June 30, 2018)
-Individuals pursuing graduate instruction in any MSAC IAA artistic category during FY 2018 (July 1, 2017 – June 30, 2018)
-Collaborating artists may not apply for their collaborative work
-Artists who received a $6,000 MSAC IAA for FY 2016 or FY 2017

Additional Restrictions:

-Applicants may only submit one application in a single category per year

-Work submitted for all required work samples must have been created after July 21, 2014

-Previous MSAC IAA recipients may not resubmit winning work, including any portion or variation of winning work. If an IAA recipient resubmits winning work or any portion or variation of winning work, the application will be considered ineligible

-Work completed while pursuing a high school diploma or an undergraduate or graduate degree in any MSAC IAA artistic category may not be submitted

-All submitted work samples must be completed works. Works-in-progress and project proposals are not eligible.

-Applicants may not identify themselves or provide crediting information in their work samples, in the work sample file names, or in the information provided about the work samples in the online application. Including information such as, but not limited to, the artist's name or signature, identifying initials or symbols, professional affiliations, and biographical information, may render the application ineligible. Please see page 6 of the guidelines for more details.

MSAC and MAAF will offer webinars to guide IAA applicants through the application process and answer questions about the program and application. Advance registration is required.

The upcoming webinar is scheduled for Saturday, July 8, 2017, 10:00 - 11:30 AM.

The deadline to apply is July 21, 2017, 4:30 PM, EST.

Applicants will be notified of award decisions by mail in April 2018.

A series of online videos that assist applicants in determining eligibility and preparing and submitting applications are available at MAAF's website (click the "Maryland" tab):
http://www.midatlanticarts.org/grants-programs/grants-for-artists/#state-fellowships

Before starting your grant application, please review the funding source's website listed below for updates/changes/addendums/conferences/LOIs.
Register for the July 8 webinar here:
https://attendee.gotowebinar.com/register/1416282409160363267

All IAA applicants must submit an online application through MAAF's eGRANT system:
http://MAAFArtist.egrant.net

Kimberly Steinle-Super, Program Officer
410-539-6656 x101
kimberly@midatlanticarts.org

USA: Maryland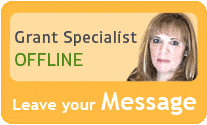 Our team of researchers and grant specialists review hundreds of funding resources daily to make sure GrantWatch.com provides members with the most up-to-date grants.
We have grants for: