319 Nonpoint Source Water Quality Grant
Grants to Idaho Nonprofits, Agencies, and Organizations
to Improve Water Quality and Control Pollution

Idaho Department of Environmental Quality (DEQ)

07/21/17
Grants to Idaho nonprofits, government agencies, and other organizations for projects to improve the water quality of rivers, streams, lakes, and aquifers. Funding may be requested for local, on-the-ground total maximum daily load (TMDL) implementation projects. Projects may address a broad range of nonpoint source management and prevention activities, including:

-Agriculture (except those activities covered by a draft or final NPDES permit).
-Urban Stormwater Runoff (except instances covered by a draft or final NPDES permit).
-Transportation (except instances covered by a draft or final NPDES permit).
-Silvicultural or Forestry-related Activities.
-Mining (except those activities covered by a draft or final NPDES permit).
-Ground Water Activities (to the extent identified by the state's NPS management program, including source water protection efforts that involve regional collaboration or have statewide application).
-Hydrologic and Habitat Modification and Related Activities (including wetlands reconstruction).

Idaho passes through the large majority of its §319 funds to the local level for on-the-ground TMDL implementation projects. Remaining funds are used to support administration and implementation of the NPS Management Program and regional office activities.

Grants will be awarded for water pollution cleanup and protection projects with strong consideration given to projects that:

-Involve multiple partners and leverage funding
-Include detailed work plans and budgets and short (3 years or less) project schedules
-Are located on water bodies with established total maximum daily loads and implementation plans
-Improve irrigation practices on farmlands

Strong consideration is given to projects that present a short (3 years or less) schedule.

The sponsor of a project is most often an organization, unit of government, or section 501(c)3 (nonprofit) entity.

Local contributions (match) must equal or exceed 40% of the amount of §319 funding requested in the application. Match can be in the form of cash (hard match); the dollar value of a service identified in the work plan and later implemented by qualified personnel (in-kind match); or the actual cost of supplies, materials, or equipment contributed to the project (soft match). Match can be entirely one type or can consist of any combination of the three.

The application period opens Monday, April 24, 2017. The application period closes Friday, July 21, 2017.

The following is a list of key dates in the project application timeline. In some cases, a date range is provided to allow for scheduling flexibility.

-April 24, 2017: The date the application period opens. To start a new application, go to http://apps.deq.idaho.gov/water/319G2017/Default.aspx.

-July 21, 2017: The last day to submit a complete 2018 project application.

-August 7 - 25, 2017: DEQ staff review each project application to determine if it is technically complete. Only technically complete applications will advance in the funding process.

-September 8, 2017: DEQ distributes a review copy of each application to the BAG with jurisdiction over the watershed in which the project is to be located.

-October 1 - November 10, 2017: DEQ regional office staff will schedule a date and location for the respective BAG to meet and rank the project applications received from within the basin. Weeks before the meeting, DEQ will contact project representatives to request that short project overviews are developed and presented to the BAG. Dates and locations will be scheduled. After the overviews are presented, the BAG discusses the projects and prioritizes the order in which they recommend the projects be funded. The recommendations are to be made by silent ballot using the information presented to them and taking into account the water quality priorities in the basin and the amount of funding the applicant requested.

-December 29, 2017: Using the BAG's recommendations and information on the amount of federal funding it expects to receive in 2018, DEQ prepares a list of the projects recommended to fund. The draft list is sent to the DEQ regional offices with a request that they review the rankings and respond with either their agreement or objection to the outcome. If an objection is cast, DEQ will pursue an alternate course of action until a final agreement can be reached on which projects to fund.

-January - March 2018: DEQ uses information from its sources to compile the 2017 NPS/§319 Program Annual Performance and Progress Report.

-April 30, 2018: The final Performance and Progress Report and the grant application package are forwarded to the DEQ director for review and approval.

-May 5, 2018: DEQ submits its 2018 application for funding assistance to EPA.

-June 1, 2018: DEQ anticipates receiving its annual grant obligation letter from EPA. Upon receipt DEQ will notify all applicants of the status of funding for their §319 project. Successful applicants are required to submit a Sub grant Development Request Form to DEQ to start the process of developing a sub grant for the project.

Before starting your grant application, please review the funding source's website listed below for updates/changes/addendums/conferences/LOIs.
Apply Online:
http://www2.deq.idaho.gov/water/319G2017/Default.aspx

For questions about administration of the NPS §319 Program, contact:

Dave Pisarski, Program Coordinator
(208) 373-0464
dave.pisarski@deq.idaho.gov

For assistance with estimating pollutant load reductions, contact:

Amanda Laib
(208) 373-0133
Amanda.Laib@deq.idaho.gov

For questions about proposed or ongoing §319 projects in a watershed, contact the DEQ regional office with jurisdiction over the watershed:

Boise Regional Office:
Lance Holloway
(208) 373-0564
lance.holloway@deq.idaho.gov

Coeur d'Alene Regional Office:
Kristin Larsen
(208) 769-4606
kristin.larson@deq.idaho.gov

Idaho Falls Regional Office:
Andy Olsen
(208) 528-2611
andy.olsen@deq.idaho.gov

Lewiston Regional Office:
Mark Sellet (temporary)
(208) 799-4896
mark.sellet@deq.idaho.gov

Twin Falls Regional Office:
Shell Howard
(208) 736-3886
shell.howard@deq.idaho.gov

Pocatello Regional Office:
Steven Smith
(208) 236-5024
steven.smith@deq.idaho.gov

DEQ State Office
Water Quality Division
1410 N. Hilton
Boise, ID 83706

USA: Idaho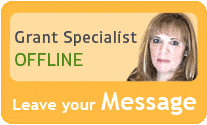 Our team of researchers and grant specialists review hundreds of funding resources daily to make sure GrantWatch.com provides members with the most up-to-date grants.
We have grants for: