Community Foundation of Teton Valley Grant
Grants to Teton County, Idaho and Alta, Wyoming Nonprofits,
Agencies, and Schools to Meet a Broad Range of Community Needs
Agency Type:
Foundation / Corporation

Community Foundation of Teton Valley

09/22/17 5:00 PM
Grants of up to $5,000 to Teton County, Idaho and Alta, Wyoming nonprofit public charities, government agencies, religious organizations, and schools/school districts for projects that address critical community needs in Teton Valley. Funding will be provided for a wide variety of proposals. Ideas for addressing issues in the arts, environment, social services, education, recreation, animal and civic arenas are all welcome.

The Community Foundation supports the following requests: programs, ongoing events, capital projects, equipment purchases, existing or new projects, pilot projects, professional development, capacity-building initiatives, strategic planning and, on a case by case basis, general operating expenses.

Pleaes Note: The Community Foundation will consider Emergency Grant requests up to $1,000 outside the spring and fall grant cycles. Emergency grants are generally not awarded in situations that are a result of poor planning. Applicants will be required to meet with the Grants Committee in person to discuss their emergency needs.

The size of grants awarded will range from a few hundred dollars to a maximum of $5,000. The Community Foundation may consider grant requests in excess of $5,000 for exceptional projects or those involving collaboration amongst multiple organizations.

Note: The Community Foundation will consider Emergency Grant requests up to $1,000 outside the spring and fall grant cycles.

Within 12 months after signing the Grant Contract, the organization must demonstrate, with a copy of all receipts and invoices, that it has spent the grant funds in accordance with its original grant application.

Grant Extensions: If grant funds have not been fully spent during the allotted 12 months, or the project is incomplete, organizations must contact the Community Foundation of Teton Valley to request an extension. In general, extensions of up to 6 months from the original due date of the grant report may be considered. If an extension is not granted, any unused funds must be returned promptly to the Community Foundation of Teton Valley.

The Community Foundation offers a Competitive Grants Program to qualifying 501(c)3 public charities, government agencies and school districts in Teton Valley.

Organizations must be in good standing with both the IRS and the Community Foundation of Teton Valley in order to participate in the Competitive Grants Program. Any nonprofit, regardless of the location of the nonprofit's headquarters, may apply for a grant as long as the grant will directly benefit Teton County, Idaho and/or Alta, Wyoming. Each proposal must be represented by one IRS approved charitable entity that will assume responsibility for the management and reporting of the grant. IRS approved organization types include 501(c)3 public charities, schools and religious organizations. Verification of IRS tax-exempt, nonprofit status may be requested.

Additional Criteria for Schools: Eligible schools include those within Teton School District 401 (Idaho), Alta School of Teton County School District 1 (Wyoming), and local charter or private schools. Individual public, charter, and private schools will be treated as separate organizations and are eligible to receive grant funding concurrently with the school district. Note that, in general, requests that will have a school-wide or grade-wide impact will receive more favorable consideration than those only benefitting a single classroom. Please note, applications from individual schools or classrooms must include a letter of support from the school principal or headmaster agreeing the school will accept fiscal responsibility for awarded funds.

Additional Criteria for Government Agencies: Because government agencies have taxing authority, the Community Foundation will look more favorably at grant requests that are especially compelling, will have a significant community-wide impact and/or help local nonprofits achieve their missions in the Foundation's community.

Secular Programs of Faith-Based Organizations: The Community Foundation takes a neutral stance on religion and religious activities. Therefore, churches receiving grant funding from the Community Foundation must agree to adhere to the following: (a) funds must be spent only on secular, community-oriented projects or programs; and (b) projects are to be marketed and communicated as a secular, non-religious program or project of the church.

Sponsored Programs: Because programs sponsored by a 501(c)3 or government agency can be especially complex, the following special provisions apply for participation: (a) grant applications from sponsored programs must include a letter of support from the sponsoring organization agreeing to accept fiscal responsibility for awarded funds; and (b) both the sponsored program and the sponsoring organization must be in good standing with the IRS and the Community Foundation of Teton Valley.

Ineligibility for Participation:

Organizations demonstrating failure to comply with IRS regulations will be deemed ineligible to apply for funding from any Community Foundation program. Furthermore, organizations will not be considered for funding should the Community Foundation Board of Directors find evidence of misconduct deemed serious enough to negate eligibility.

Organizations that have received a grant from the Community Foundation and have overdue grant reports are not eligible for new grant funding. This includes grants received from the Community Foundation's Competitive Grants Program, Youth Philanthropy Program or Tin Cup Challenge Program.

Ineligible Funding Requests:

The Community Foundation does not provide support for the following: fundraising events, religious activity, debt retirement, political activity, projects working primarily to influence legislation, telephone solicitations, or projects and programs that will be completed before the grant funding Award Date.

2017 Grant Cycle

Grant Cycle Opens: Friday, September 1, 2017 at 9:00 AM
Application Deadline: Friday, September 22, 2017 at 5:00 PM
Grant Decision: Friday, October 13, 2017
Notification Date: Thursday, October 26, 2017 at 4:00 PM
Awards Party: Friday, October 26, 2018 at 5:00 PM

Applications must be submitted online. To access the online application, please go to the URL for Full Text (RFP) at the link below after the grant cycle opens on September 1, 2017.

Grant requests are accepted and reviewed on a biannual basis as part of the Spring and Fall grant cycles. Please note that with this biannual decision cycle, the Foundation has not set a maximum funding limit on each cycle.

FAQ's: http://www.cftetonvalley.org/about-us/

Click on the links in the Supporting Documents section below to download the following documents: 2017 Grant Program Guidelines, 2017 Grant Application Narrative (.doc), 2017 Grant Project Budget (excel), Example Grant Contract, Communication Guidelines for Grant Recipients

Before starting your grant application, please review the funding source's website listed below for updates/changes/addendums/conferences/LOIs.
For questions, contact Carrie Mowrey, Executive Director, by email at: cmowrey@cftetonvalley.org or by phone at: (208) 354-0230.

USA: Idaho: Teton County; Wyoming: Alta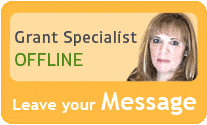 Our team of researchers and grant specialists review hundreds of funding resources daily to make sure GrantWatch.com provides members with the most up-to-date grants.
We have grants for: