Major Grant
Grants to Maryland Nonprofits and Agencies
for Public Humanities Programming

Maryland Humanities

09/01/17

10/15/17 11:59 PM EST
Grants of up to $10,000 to Maryland nonprofit organizations and government agencies for public humanities projects. LOIs are due by September 1. Funding may support a broad range of formats, such as new media projects, lecture, seminars, discussion and reading programs, local and living histories, interpretive exhibits, spoken word programs, and interpreting oral histories.

Maryland Humanities grants support public programming with the humanities at its heart — inspiring organizations to explore innovative programs that spark dialogue, strive to engage new audiences, and stimulate the thoughtful exchange of ideas.

The humanities include the study and interpretation of history, literature (including novels, poetry, drama, and other forms of written expression, both modern and classical), philosophy, ethics, jurisprudence, comparative religion, archaeology, cultural anthropology, and the interpretation (not the creation) of the arts. These humanities disciplines are tools that can help to explore what makes us human, connect us with others, and discover meaning and richness.

The Major Grants Program supports innovative projects that use the humanities as the central resource to engage diverse groups and individuals through programming like exhibits, community dialogues, and documentary films, and include a wide variety of perspectives exploring critical issues.

Grant projects should:
-Use the humanities as a central element of the program or project
-Reach the general public of Maryland
-Engage them in discussions about a critical issue or an enriching humanities experience
-Be free and open to the public
-Be handicapped accessible and open without regard to race, color, religion, handicap, national origin, sex, disability, or age.

Up to $10,000

Projects submitted for the Spring Round may begin on or after September 1. Projects submitted for the Fall Round may begin on or after January 1 of the following year.

You are eligible to apply for a grant if:
-You are applying on behalf of an organization. Individuals are not eligible for grants.
-Your organization is a nonprofit or government entity.
-The humanities are a central component of your project.
-You have identified humanities scholars to support your project.
-Your project will engage and benefit Marylanders.
-You do not currently have an open grant with Maryland Humanities.
-You have not received a grant from Maryland Humanities within the last twelve months.

Scholars are professional specialists in a given field of the humanities, such as historians, philosophers, poets and writers, and the like, who by training have gained mastery in a discipline. While a scholar need not have an advanced degree in the humanities, he or she should be demonstrably qualified for their assigned role in the proposed project by virtue of education, training and experience.

Humanities experts may be:

-Academic scholars (individuals with an advanced degree in a humanities discipline or individuals teaching or researching in a scholarly institution, e.g., professor, some curators and librarians)

-Independent scholars (individuals who have researched, written and/or spoken about a humanities topic and are considered experts in their field, e.g., journalist, artist, curator, nonprofessional historian)

-Community scholars/culture bearers,(individuals who by virtue of their life experience, training and/or standing in a community carry the knowledge, wisdom, and collective historical records of the group, e.g., tribal or neighborhood elders or practitioners of traditional cultural forms.)

Maryland Humanities does not support scholarly symposia directed toward a limited or specialized audience; scholarships, fellowships, internships, or regular course offerings; book publishing; individual research projects; creative or performing arts; general operating expenses; construction and/or renovation projects; museum or library acquisitions; direct social action or political advocacy; or fundraising or profit making activities.

You are required to provide financial support for your project. The matching funds must be at least equal to the grant amount requested. The matching funds can be made up of cash and other contributions from the your organization, cash from third parties, in-kind contributions from third parties, or program income. You are encouraged to raise third-party cash as an indication of community interest in their project and to demonstrate a partnership between public and private support.

A Letter of Intent is an abbreviated request for funding that is submitted using the Online Grant Application system prior to a request for a Major Grant. Applicants with projects that fit into the funding guidelines will be given the opportunity to submit a full proposal. Receiving a request to submit a full proposal does not guarantee project funding.

Deadlines for Major Grants:

Spring - For projects beginning on or after September 1
-Letters of Intent Due: April 15*
-Grant Proposals Due: June 1*
-Notification: Late July

Fall - For projects beginning on or after January 1 of the following year
-Letters of Intent Due: September 1*
-Grant Proposals Due: October 15*
-Notification: Late November

* All materials must be submitted through the online grants portal by 11:59 PM EST on the day of the deadline. Deadlines that fall on weekends or holidays are honored on the next business day.

The Fall Major Grant round will open August 1.

FAQ:
https://www.mdhumanities.org/grants/resources-for-grant-applicants/faqs-for-applicants/

Resources for Grant Applicants:
https://www.mdhumanities.org/grants/resources-for-grant-applicants/

Checklist for Applying:
https://www.mdhumanities.org/grants/resources-for-grant-applicants/checklist-for-applying/

Before starting your grant application, please review the funding source's website listed below for updates/changes/addendums/conferences/LOIs.
Apply Online:
https://www.grantinterface.com/common/logon.aspx?eqs=y0IvNTomAgXyfXv4x4klwA2

Marilyn Hatza, Program Officer
(410) 685-4187
mhatza@mdhumanities.org

Theresa Worden, Program Coordinator for Grants
(410) 685-0303
tworden@mdhumanities.org

Maryland Humanities
108 West Centre Street
Baltimore, Maryland 21201-4565

P: (410) 685-0095
F: (410) 685-0795 fax
info@mdhumanities.org

USA: Maryland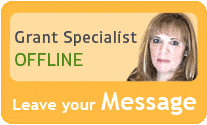 Our team of researchers and grant specialists review hundreds of funding resources daily to make sure GrantWatch.com provides members with the most up-to-date grants.
We have grants for: