Institutional Grants
Grants to USA, Canada and International Nonprofits
for Research and Policy Change that Benefits Latin Americans
Agency Type:
Foundation / Corporation

Tinker Foundation Incorporated

09/30/17
Grants to USA, Canada, and International nonprofits for policy change that promotes the well-being of Latin Americans by encouranging democratic governance, education, and sustainable resource management. Funding is intended for targeted, professional research and innovation that has the potential to make a significant positive impact.

1) Democratic Governance:
With these grants, the Foundation's aim is to establish conditions for equitable economic growth by strengthening the institutions of democratic governance, particularly those related to public security, access to justice and financial inclusion.

The Foundation's interest in contributing toward the development of an equitable society in Latin America is underscored by the recognition that the rule of law is a basic prerequisite to ensuring sustainability of democratic institutions and stable economies that benefit all. Proposals in the Democratic Governance program should address one of two distinct components of this vision.

Governance: Successful applicants will seek to strengthen the capacity of institutions responsible for providing citizen security and justice. These can include programs that seek to reform and/or modernize the police, the judiciary, and other public security agencies. Also of interest are efforts to increase access to justice for disadvantaged and underserved populations.

Equitable Economic Growth: Applicants should be developing programs and policies that increase the quality and range of financial services available to low-income families, micro-entrepreneurs and small business owners. The Foundation will support research that increases understanding and knowledge of the nature and role of financial services in enabling poor people and small economic producers to increase their economic security and productivity, as well as projects that attempt to broaden and diversify access to financial services, including credit, savings and insurance to traditionally excluded and underserved groups.

2) Education:
The Foundation's grant making in this program area aims to improve access to high-quality secondary or vocational public education. Proving and scaling successful interventions are key goals for the Education program, where scale can be defined at the local, regional, or national level. Funds may be used to develop new programs, to conduct applied research and evaluations that will facilitate replication or adoption of successful programs by policymakers, or to generate public and policy debate on the topic.

The Foundation will support programs that address the following areas:

- Access: The Foundation is interested in innovative programs and policies to increase access to secondary school and vocational education among marginalized youth, including, but not limited to, juvenile defenders or post-incarcerated youth, returning migrants, adolescents at risk of early unions or pregnancy, indigenous and rural youth, and young people who have aged out of the school system. Programs to ameliorate high school dropout rates are also of interest.

- Quality: This funding strategy aims to support programs that improve the capacity of teachers and school directors at the secondary level to provide high-quality education. The Foundation is interested in programs that empower teachers by improving their subject matter expertise, use of proven pedagogical methods, and strategies to support students in managing their lives outside the classroom where violence, discrimination, and economic insecurity are daily concerns.

- Public Financing: Ultimately, programs to improve access and quality cannot become widespread without improved public financing for education. Grants in this area will support organizations that propose and advocate for improved and increased government financing and accountability in this area.

3) Sustainable Resource Management:
The Tinker Foundation's work on the environment is focused on efforts that support sustainable management of habitat and resources and incorporate social and economic dimensions affecting the well-being of local communities. Projects will address these challenges at multiple levels ranging from engaging with policy makers to capacity building, standards development, and implementation.

Funding is available for projects that address one of the following key themes:

Promoting Sustainable Management Practices: Projects should address the crucial links between effective resource management and communities that use them and seek to ensure that economic returns resulting from improved management policies benefit local populations. Potential strategies include assessing and establishing best practices; developing the human talent required to manage and conserve resources (i.e., technical training); and identifying mechanisms, practices and/or policies that avoid or mitigate overexploitation. Particular issues of interest include sustainable agriculture, sustainable forestry, and non-timber forest products. Projects may also consider the conservation and livelihood aspects of sustainable tourism, fisheries management and payment for environmental service programs.

Water: Water scarcity and quality issues have emerged as a critical concern worldwide. In Latin America, as elsewhere, the shortage of water and the resulting social, economic, and health costs disproportionately impact the poor. In that light, the Foundation has a particular interest in projects that promote equitable access to a clean and secure water supply. Ideally, proposals should offer innovative ideas and policies that improve locally determined mechanisms for watershed management; develop water policies and management methodologies based on local hydrological assessments; or identify, implement and replicate workable models of freshwater management and protection.

To be considered for a Grant, a proposal must be submitted by an organizational entity with 501(c)3 charitable status or its equivalent, if the organization is based outside the United States. Not-for-profit organizations based outside the U.S. are eligible for funding as long as they meet certain guidelines for charitable status. The project/program for which funding is sought must be geographically focused on Latin America.

The Foundation will not consider requests for:
- Annual fund-raising appeals for organizations such as the United Way;
- Support for building construction or major equipment purchases;
- Individual research;
- Funding of health or medical issues;
- Production costs for film, television and radio projects;
- Arts and humanities projects including art museum collections and exhibits; or
- Endowments.

Please note that the Foundation does not provide funding for private school tuition or scholarships, child sponsorships, capital improvements, or large-scale equipment purchases.

The Foundation will not consider new funding requests from an organization until previously funded projects have been completed, and the final reports have been received and approved.

Please note: the Foundation is no longer funding proposals in the areas of U.S. Policy toward Latin America or Antarctica.

Deadlines
Spring Cycle: March 1
(Final decisions are made by the Board of Directors in June.)

Fall Cycle: September 30
(Final decisions are made by the Board of Directors in December.)

Those sending an initial letter of inquiry should submit their letters well in advance of these dates to allow time for consultation with foundation staff. Sending an LOI is optional. The Foundation would appreciate receiving inquiries at least four weeks in advance of the deadline to allow time for consultation with a program officer and for proposal development.

Final decisions are made by the Board of Directors in December.

Additional information about full proposals, LOIs, and the review process may be found here: http://www.tinker.org/content/institutional-grants-applications

How to submit an LOI: http://www.tinker.org/content/letter-inquiry

How to submit a full proposal: http://www.tinker.org/content/proposal-instructions-institutional-grants

Before starting your grant application, please review the funding source's website listed below for updates/changes/addendums/conferences/LOIs.
Apply online: https://tinker.fluxx.io/

Ms. Renate Rennie, President
Tinker Foundation Incorporated
55 E. 59th Street
New York, NY 10022

Meg Cushing, Associate Director
(212) 421-6858 x123
tinker@tinker.org

USA: Alabama; Alaska; Arizona; Arkansas; California; Colorado; Connecticut; Delaware; Florida; Georgia; Hawaii; Idaho; Illinois; Indiana; Iowa; Kansas; Kentucky; Louisiana; Maine; Maryland; Massachusetts; Michigan; Minnesota; Mississippi; Missouri; Montana; Nebraska; Nevada; New Hampshire; New Jersey; New Mexico; New York City; New York; North Carolina; North Dakota; Ohio; Oklahoma; Oregon; Pennsylvania; Rhode Island; South Carolina; South Dakota; Tennessee; Texas; Utah; Vermont; Virginia; Washington, DC; Washington; West Virginia; Wisconsin; Wyoming
USA Territories: American Samoa (USA) Guam (USA) Puerto Rico (USA) Virgin Islands (USA) Northern Mariana Islands (USA)
USA Compact Free Associations: The Federated States of Micronesia (USA) Marshall Islands (USA) Republic of Palau (USA)
International country outside of the USA, Israel and Canada.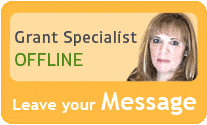 Our team of researchers and grant specialists review hundreds of funding resources daily to make sure GrantWatch.com provides members with the most up-to-date grants.
We have grants for: