Crowdfunding Opportunities for USA, Canada,
International Nonprofits, Individuals and Businesses

Request a Grant Writer
Crowdfunding opportunities starting at $500 and without limit to USA, Canada, and International nonprofits, public agencies, businesses, and individuals to help raise additional funds for projects, programs, and activities in a wide range of areas. ...

Ongoing

Aging/Seniors
Arts and Culture
Business
Capital Funding
Children
College Scholarship
Community Service Coordination
Conflict Resolution
Disabilities
Disaster Relief
Domestic Violence
Economic Development
Elementary Education
Environment
Faith Based
Farming/Agriculture
Financial Assistance
Health and Medical
Higher Education
HIV/AIDS
Homeland & National Security
Homeless
Housing
Individual
International
Justice & Juvenile Justice
Literacy & Libraries
Mental Health
Minorities
Municipalities
Non-Profit Support Services
Nutrition
Other
Pets/Animal/Wildlife
Preschool
Preservation
Quality of Life
Refugee/Immigrant
Research & Evaluation
Science
Secondary Education
Small Business
Special Education
Sports & Recreation
Students
Substance Abuse
Teachers
Technology
Transportation
Travel & Tourism
Veterans
Women
Youth/Out-of-School Youth
MemberPlus+ Paid subscriber:

Full access to all current grants on GrantWatch.com
Information needed to apply for Grants and Awards
Elements to determine Grant eligibility
Complete description of current Grants and Awards
Free weekly Grants emails
Access to archived grant
Member Non-paid subscriber:

Free weekly Grants emails
Access to archived grants (not current)
Partial description of current Grants and Awards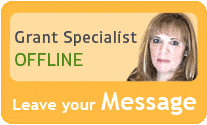 Libby is constantly in touch with grant program managers and reviews numerous publications to make sure that GrantWatch.com provides subscribers with the most up-to-date grant opportunities.
We have grants for:

Need help?
Hi, I would love to guide you through the site.
Please feel free to call or write.
Customer Sales & Support
(561) 249-4129