Heritage Trust Fund (HTF) Grant
Grants to Kansas Nonprofits, Businesses for
Preservation, Restoration of Historic Properties

Kansas State Historic Preservation Office (SHPO)

07/07/16

11/01/16 Postmark date or 4:30 PM for hand delivery.

Request a Grant Writer
Grants of up to $90,000 to Kansas nonprofits and businesses to preserve properties listed on the National and State registers of historic properties. Workshops will be held on July 7, July 21, and August 9. August 18 is the deadline to submit preliminary applications for review.

Often, non-historic properties (known as non-contributing properties) are located within registered historic districts. A property that is part of a National or State Register district, therefore, must be identified as a "contributing property" within the district. To confirm eligibility, contact the State Historic Preservation Office

The following types of preservation activities are eligible for funding through the grants program:

1. Rehabilitation: the act of making a property usable through repair, alterations, or additions while preserving those portions or features which convey its historical, cultural, or architectural values. Example: the upgrading of mechanical systems, kitchens, and bathrooms.

2. Restoration: the act or process of accurately depicting the form, features, and character of a property as it appeared at a particular period of time. This may be accomplished by removing features from other periods of history or by reconstructing missing features from the chosen historic period. For all restoration projects, sufficient documentation must be provided to establish the form and detail of the property or features that existed at the time to which it is being restored. Example: restoration of a missing bell tower or decorative trim

3. Preservation includes those activities necessary to sustain the existing form, integrity, and materials of a historic property. Preservation activities are intended to maintain and repair historic materials and features as they now exist, rather than replace them with new materials or extensive new construction. Preservation activities frequently are directed toward halting deterioration of a site or in maintaining existing materials. Example: repairing wooden windows or replacing a deteriorated roof.

4. Non-construction activities: activities such as the preparation of reports or plans that will be employed for the rehabilitation, restoration, or preservation of historic properties are eligible through the Heritage Trust Fund. Example: the preparation of architectural plans and contract documents; engineering studies; maintenance plans; and historic structures reports.

Individual grant awards may not exceed $90,000.

All grant recipients must sign a Project Agreement, which defines the scope of work, schedule, reimbursement criteria (including approved budget line items), and other conditions of the grant award. The scope of work, schedule and budget are drawn from the information presented in the grant application. No project work may begin until this project agreement is signed and the project administrator has attended a grant orientation.

For profit organizations other than small businesses
Nonprofits having a 501(c)(3) status with the IRS
Small businesses

The grant applicant must own the property. If the property has more than one owner, the applicant must provide proof of agreement of all parties with the application.

The State of Kansas or the United States federal government may not own the property.

Properties owned by for-profit corporations are only eligible for grant funds if the applicant can demonstrate that "the property's continued existence is threatened or its rehabilitation is not economically feasible without grant assistance." This threat must come from forces not within the control of the corporation, such as severe structural deterioration or governmental action. Funds will not be provided simply to make the preservation of a property more profitable for a corporate applicant.

Workshops are scheduled each spring and summer to provide information about the Heritage Trust Fund grant program. Each workshop includes information on applying for a grant and the administration of a grant, should your project be funded.

Attendance at one of the workshops is highly recommended for those planning to apply for a Heritage Trust Fund grant in the coming year. There is no cost to attend. Advanced registration is encouraged, but not required. Please contact the Kansas Historic Preservation Office to be placed on the attendance list.

July 7, 2016
Hays – Hays Public Library – 1205 Main Street
Main Floor Gallery
1:00 PM – 3:00 PM Thursday
Parking is available on Main Street or in the rear parking lot off 12th Street.

July 21, 2016
El Dorado – Civic Center – 201 E. Central Avenue
Breakout room
1:00 PM – 3:00 PM Thursday
Parking is available in front of building or along public streets.

August 9, 2016
Topeka – Kansas Historical Society – 6425 SW 6th Avenue
Museum Classrooms
2:00 PM – 4:00 PM Tuesday
Parking is available in front of the building. Enter through the main museum entrance.

If you miss the workshops, this presentation may help you better understand the HTF grant program and how to complete the grant application process: http://www.kshs.org/preserve/ppts/2017_HTF%20workshop_revised.ppt

Preliminary applications may be submitted for staff review and comment by August 18, 2016.

Once a preliminary application is submitted, applicants may request that SHPO staff visit the site to offer recommendations and feedback on the proposed project. SHPO staff may also suggest a visit if there are questions or concerns after review of the preliminary application.

Grants are expected to provide at least 20% of all allowable project costs. Grants involving properties owned by for-profit corporations will be matched dollar-for-dollar (50/50) for all eligible project costs. All match claimed must be in the form of cash. Donated and indirect costs will not be accepted as a matching share. The cash match must be available and reserved for the project no later than the November application deadline.

Before starting your grant application, please review the funding source's website listed below for updates/changes/addendums/conferences/LOIs.
State Historic Preservation Office
785-272-8681 ext. 240
shpo@kshs.org

Submit applications to:
Kansas Historical Society, Historic Preservation Office
6425 SW 6th Street
Topeka, Kansas 66615-1099
Envelopes should be marked "Heritage Trust Fund Application" to ensure prompt delivery to the HTF staff.

USA: Kansas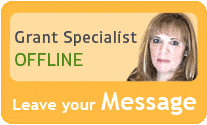 Our team of researchers and grant specialists review hundreds of funding resources daily to make sure GrantWatch.com provides members with the most up-to-date grants.
We have grants for: